Featured In:
What Is a Cover Letter?
A cover letter is a document you submit along with your resume. A well-written cover letter is the perfect way to market your top skills and accomplishments that set yourself apart from other applicants.
A cover letter isn't a one-size-fits-all solution to your job search. There are three main types of cover letters: application letter, referral letter and letter of interest. It's essential to choose the format that's appropriate to the specific position, company or career path you're pursuing.
Application letter: This is the most common form of cover letter. If you're attaching a cover letter for a specific job application, the key is to make sure it doesn't sound generic. Hiring managers will immediately notice if you take the time to craft a letter that was written specifically for a job they are looking to fill.
Referral letter: If you're applying for a job someone has referred you for, make sure your letter mentions the name of a person who has endorsed you and (unless it's obvious), establish that person's credentials or relevance to the company.
Letter of interest: Sometimes you aren't sure whether there is a specific job opening, but you're certain you would love to work for a particular company. In these cases, it's perfectly fine to send out what's called a "letter of interest." These letters, also known as prospecting letters, are a great way to proactively create opportunities for yourself.
Why Is a Cover Letter Important?
Cover letters are important because they're a determining factor in whether you land the job or interview. When pairing it with a resume, they become a power combination of selling points that show you meet the key requirements of the job description.
Here are the top three reasons why a cover letter is an important part of your job application:
The average job seeker does not use cover letters, so putting in a little extra work can really help you stand out against other applicants. A cover letter is an important tool to set yourself apart, because it shows you are self-motivated and have attention to detail.
Cover letters create the opportunity to build a relationship with the employer. Explain to them why you're interested in working for their company and give them enough information about yourself to think about how your skills could benefit their business
A cover letter explains things in a different way than a resume can. If you send a resume alone, you will only be covering the basic facts about what you've accomplished. However, a cover letter gives you the opportunity to define your personality and tell a compelling story about yourself and how you reached your career achievements.
A strong cover letter directs the employer to your unique experience and top accomplishments and paints a fuller, clearer idea of who you are as an employee.
When to Use a Cover Letter
Some companies may or may not require you to send a cover letter with your resume. However, you should always include a cover letter unless the job ad specifies not to.
Include a cover letter with your resume:
If it is mentioned in the job application as a requirement.
If it says it's optional, it's best practice to include one.
If you were referred for the position.
If you have a friend or former colleague who works at the company.
If you're applying for an internship.
If you are interested in learning about possible career opportunities within the company.
To proactively address employment gaps or potential job-related concerns.
Cover Letter Writing Advice
A well-written cover letter puts you way ahead of the competition. We understand it can be a little intimidating at first figuring out exactly how to write and format your cover letter. Luckily, you have come to the right place!
Personalize the greeting. Find out as much as you can about the company and the hiring manager. It's not always easy to find a contact person to address your cover letter to, but it's worth taking the time. Addressing your cover letter directly to the hiring manager adds value to your application by showing that you took the time to do the proper research.
Target your cover letter by customizing it according to the job that you are applying for. Use keywords that match the job description and power up your sentences with industry-specific terminology. Give recruiters an overview of how your top accomplishments and experience can impact the company's goals.
Be sure to highlight your excitement over the career opportunity and how your goals align with the company you're applying to. End either with a call to action or a statement of your own intent.
For example: "I will also follow up next week to see if we can arrange a time to meet in person. In the meantime, please feel free to contact me at the number or email listed below."
To write a letter from scratch, check out our How to Write a Great Cover Letter: A Step-by-Step Guide.
Top 10 Cover Letter Samples
For a quick and simple way of writing your letter, JobHero has a vast selection of cover letter examples, you can see what you need and how to portray your work history to ensure that you stand out above other candidates. Our library includes hundreds of examples for every job title and plenty of professional advice that will help you win the job.
Using cover letter examples as a guide can lead to stellar results. Check out our top ten cover letter examples.
Should You Use Templates to Write your Cover Letter?
The answer is yes! Templates save you time and effort.
A cover letter template is a tool that provides you with the correct structure. Even if you do not have any writing experience, you can still create a compelling cover letter fast and easy.
Discover how JobHero's
cover letter templates
make it easy to craft that perfect letter. Pre-formatted by experts and approved by recruiters and industry professionals, our cover letter templates will help maximize your chances of getting the job of your dreams.
Our templates range from executive to bold with sleek, cutting-edge headers and designs.
Make a lasting impression. Create a professional cover letter with our high-quality templates. Jobhero has the latest in template designs for 2022.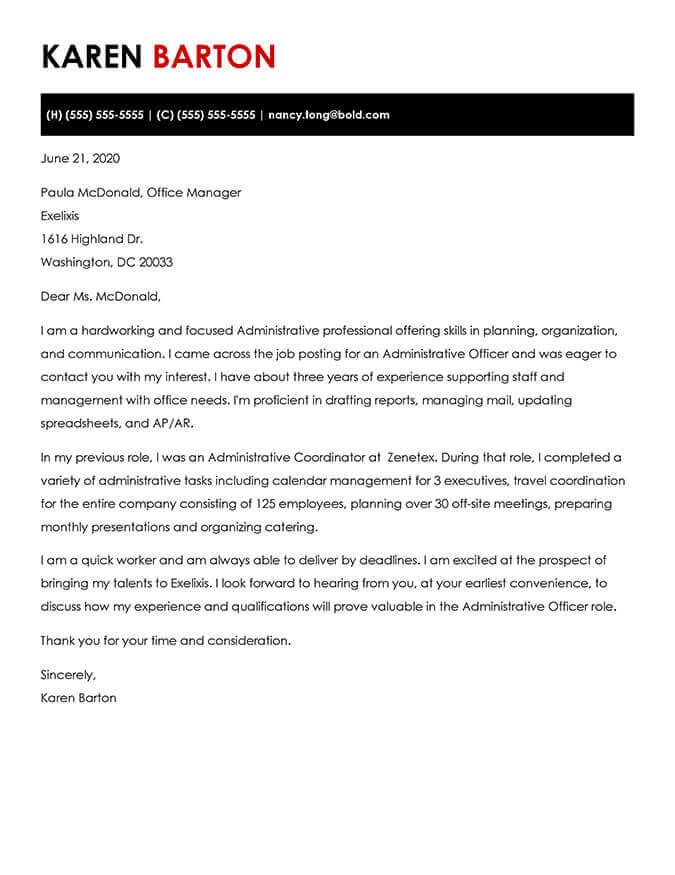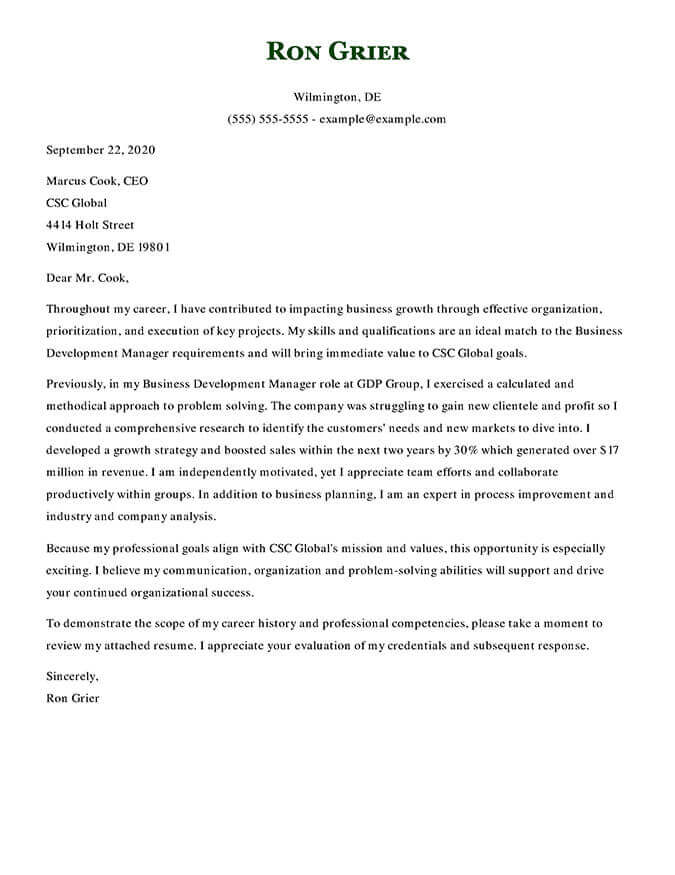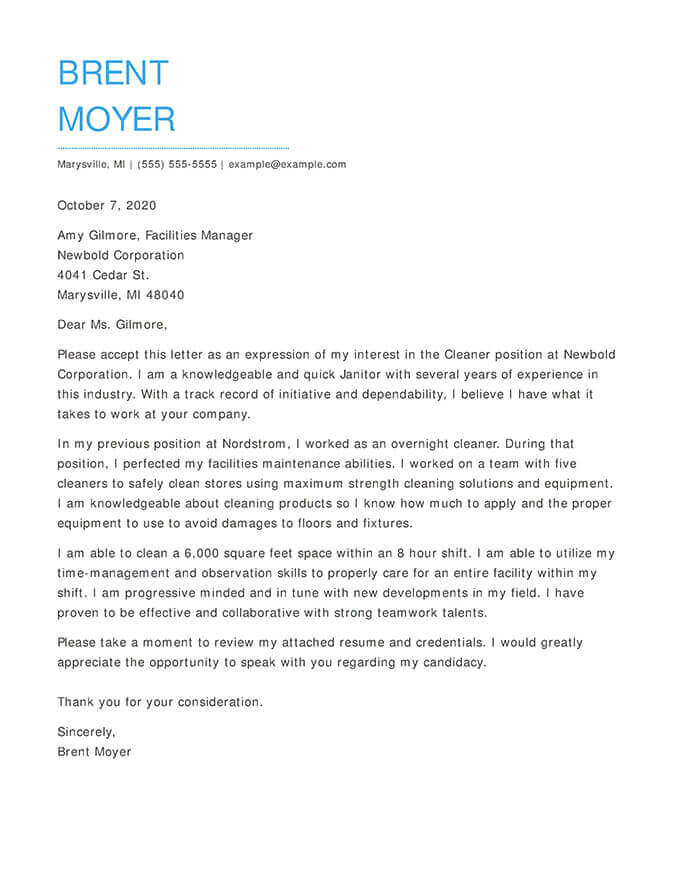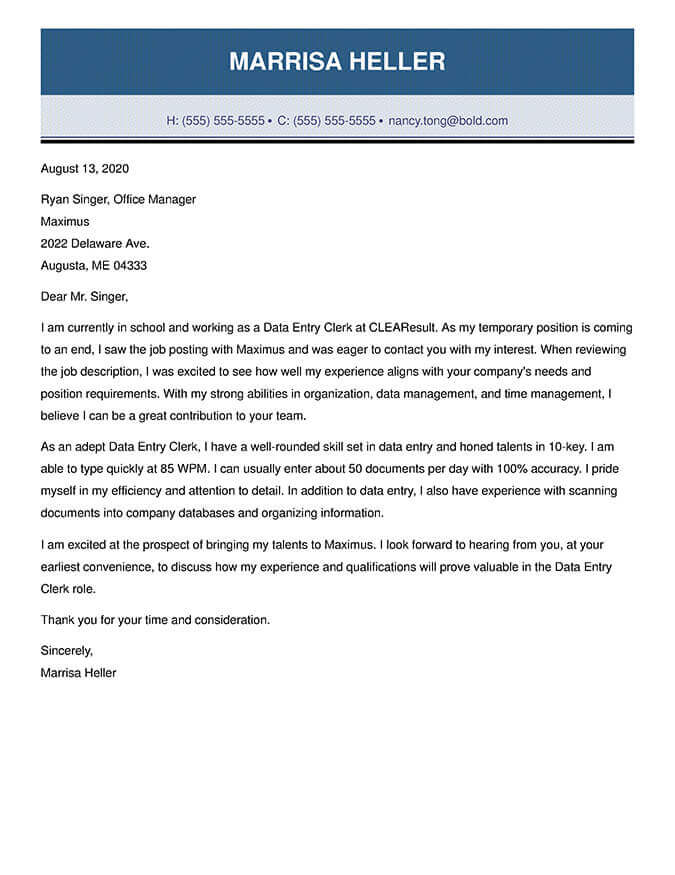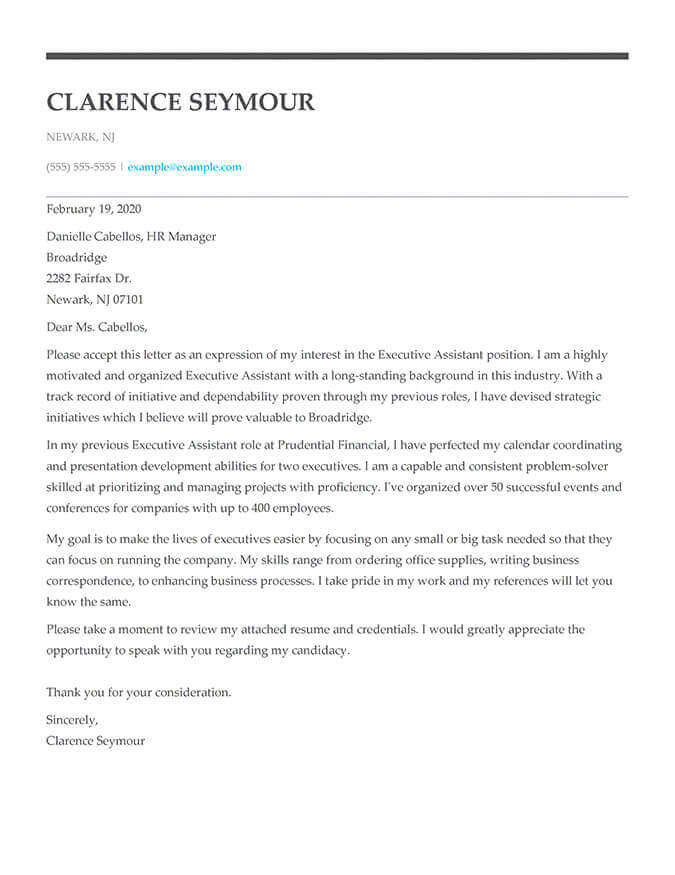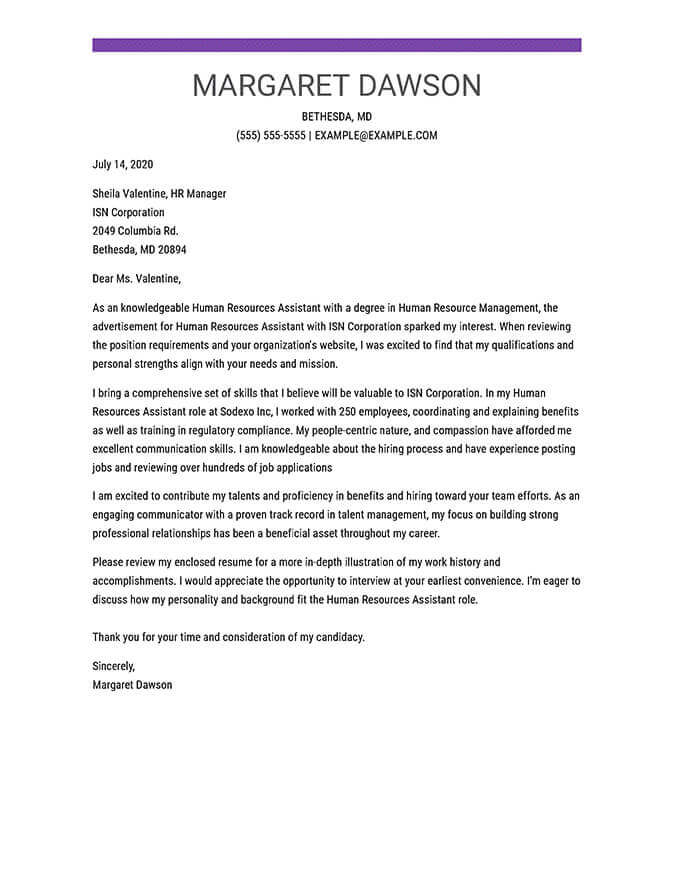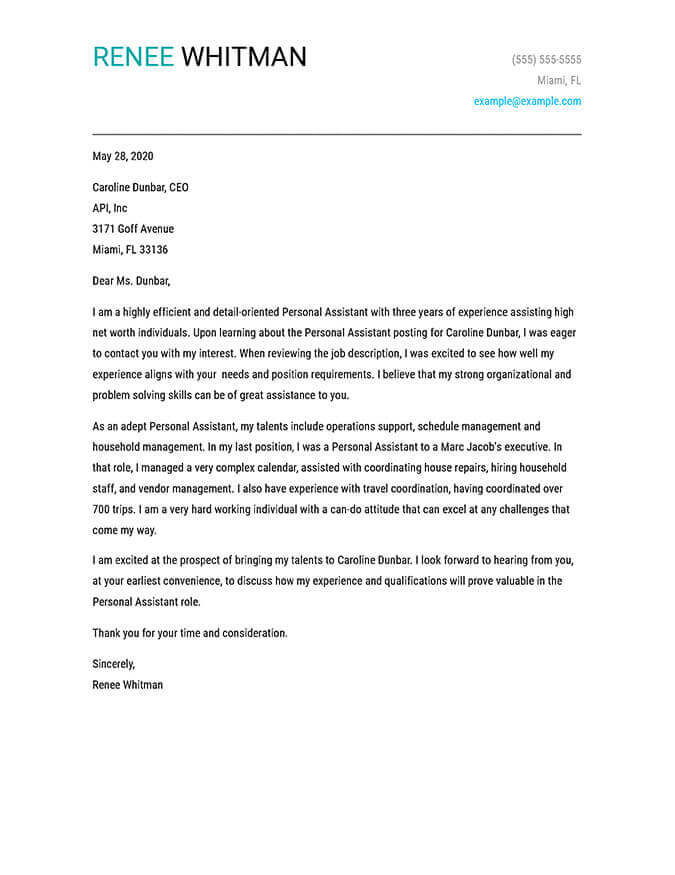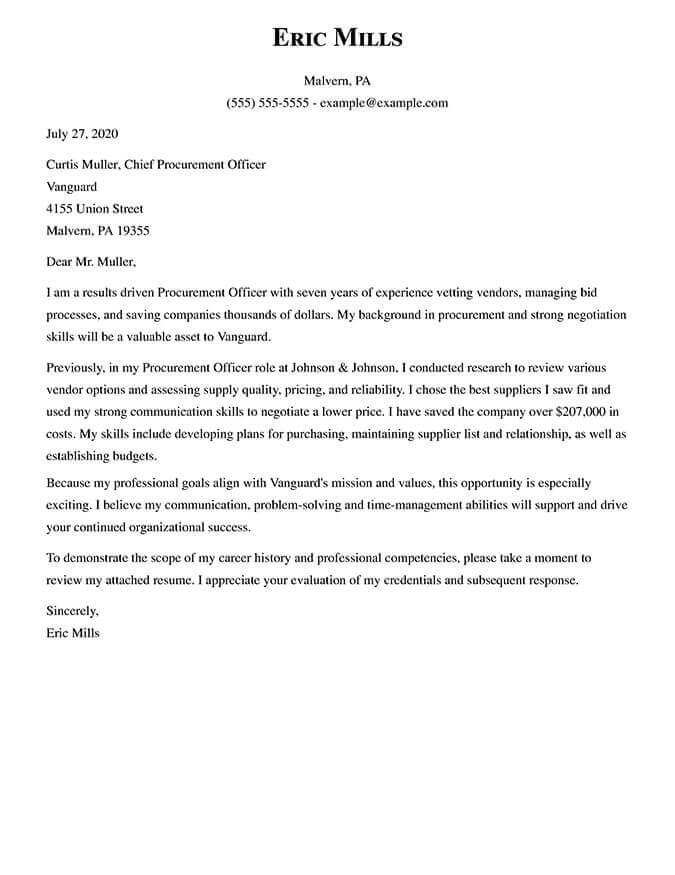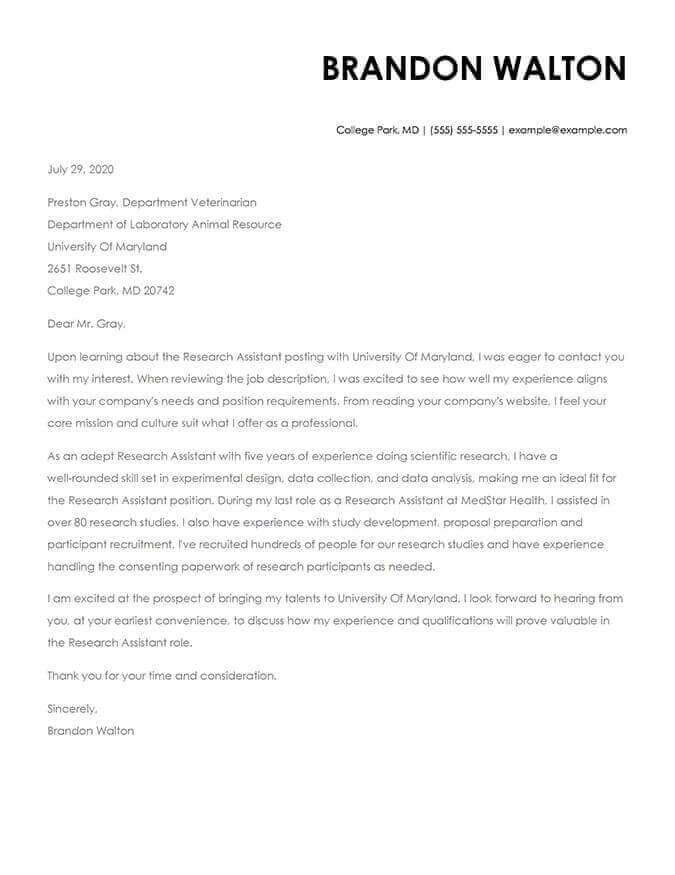 See More