FEATURED IN :
What is a Hybrid/Combination Resume?
A hybrid resume, also called a combination resume, combines the best parts of the chronological and functional resume formats.
This type of resume format leads hiring managers directly to your abilities and achievements by starting with a skills section. Then it shows off your employment history in a clear timeline, listing your work history in reverse-chronological order.
In doing so, a hybrid resume balances its emphasis between your skills and work history.
This makes the hybrid resume an excellent choice for job seekers who have some experience, but not years and years.
When to Use a Hybrid/Combination Resume Format
The hybrid/combination resume works best for job seekers who have:
Less than five years' work experience
Are re-entering the workforce
Changing careers
Looking for promotion
because it highlights both your work experiences and skills equally.
If you were in the military and are transitioning to a civilian job, the hybrid/combination resume works well, because it's structured to show how your strongest skills and abilities can be applied to the job that you are seeking.
For recent grads or those with less than two years' experience in the industry, you should use the functional format, which puts the spotlight on your skills rather than your lack of professional experience.
Or, if you've been in the role that you're applying for more than five years, a chronological format would be the best choice because it puts focus on a consistent work history.
Choose a Hybrid/Combination Resume Template
Once you've determined the hybrid/combination resume is right for you, just choose your template and start customizing and adding your information to each section.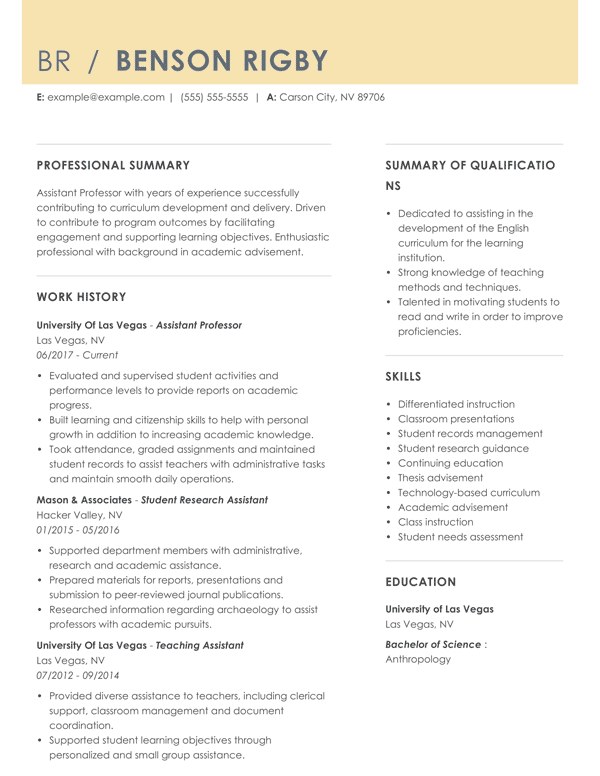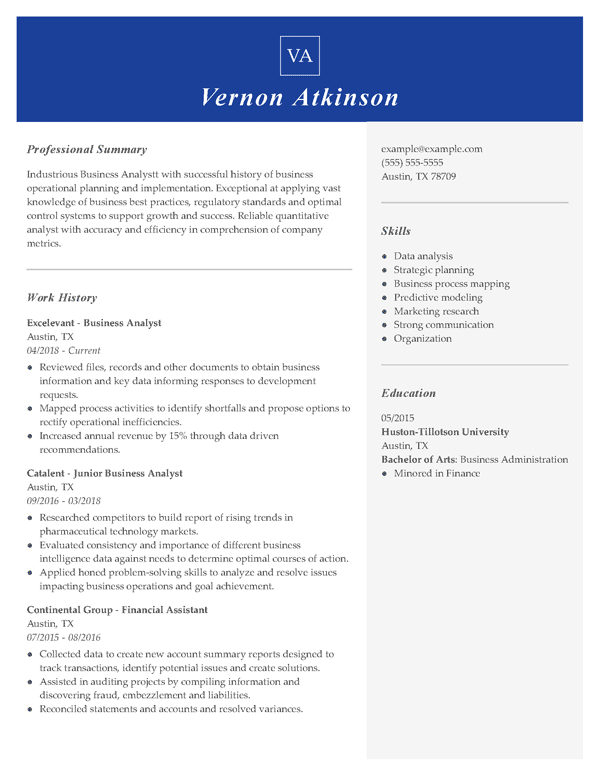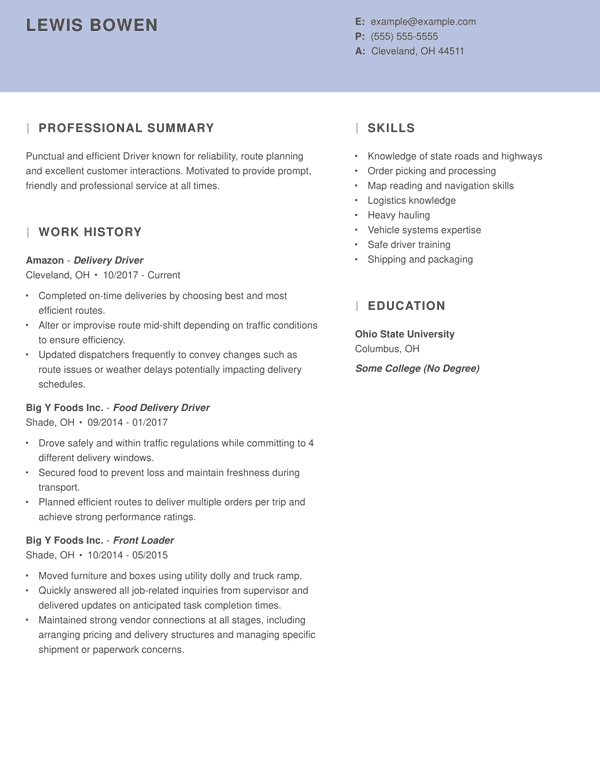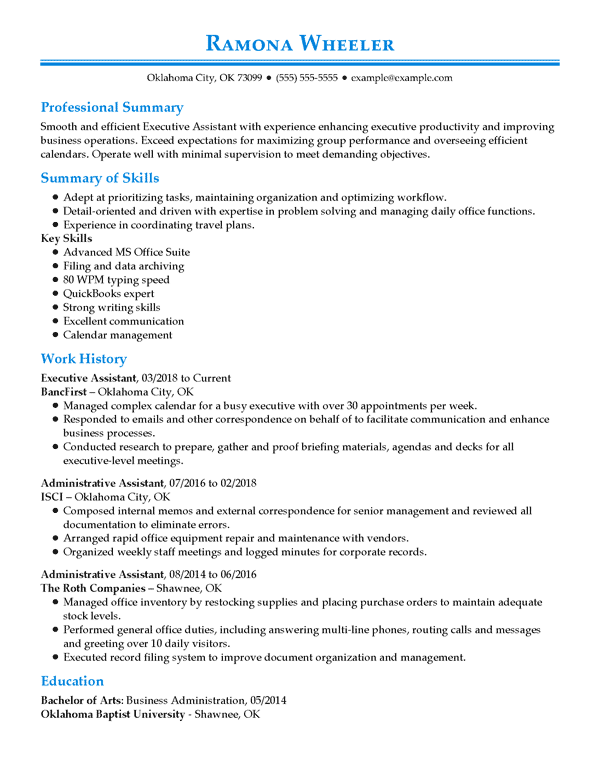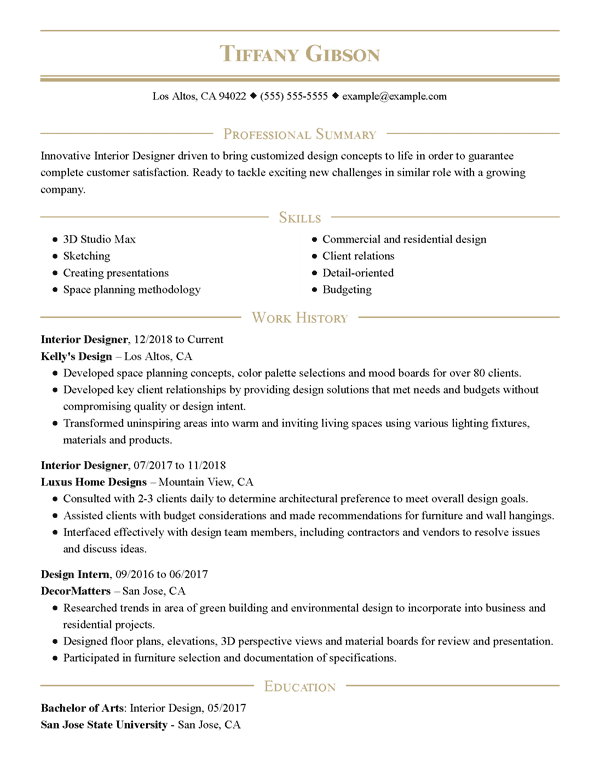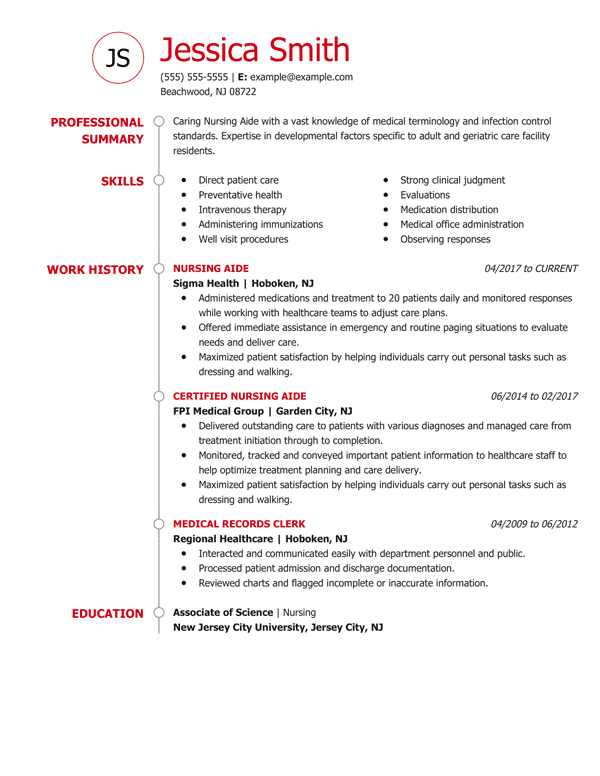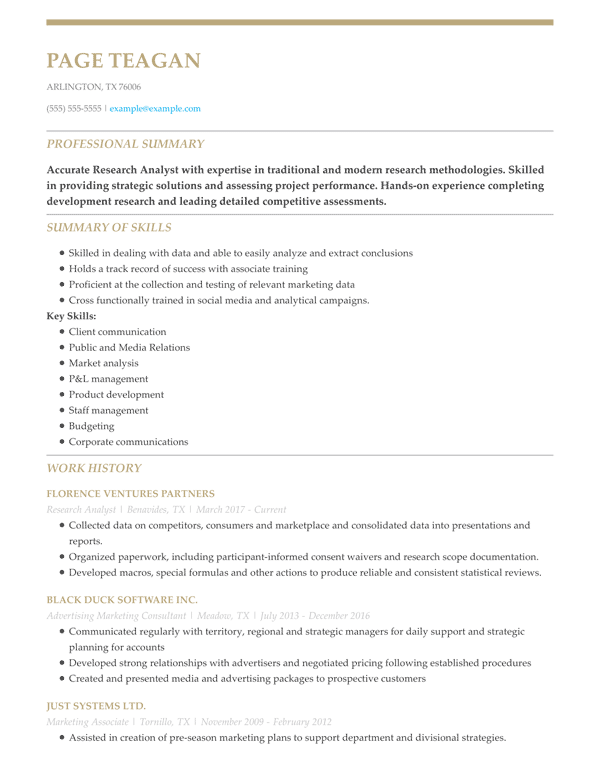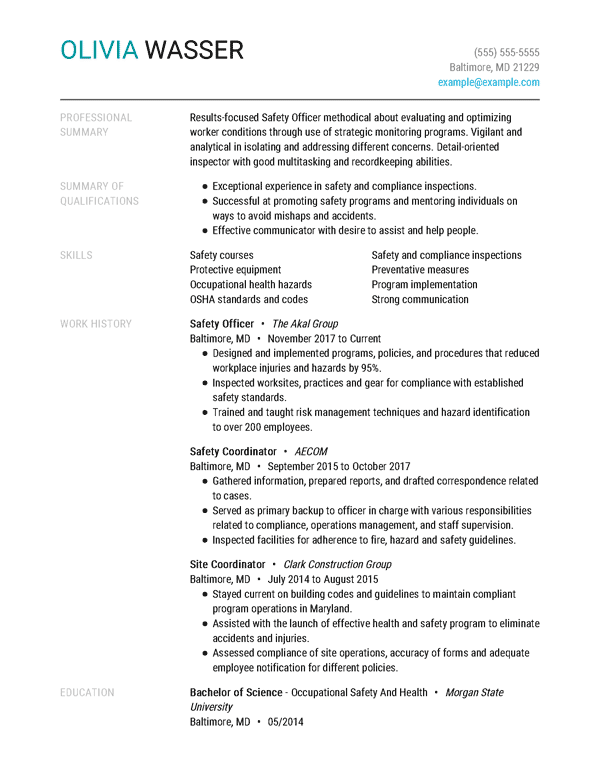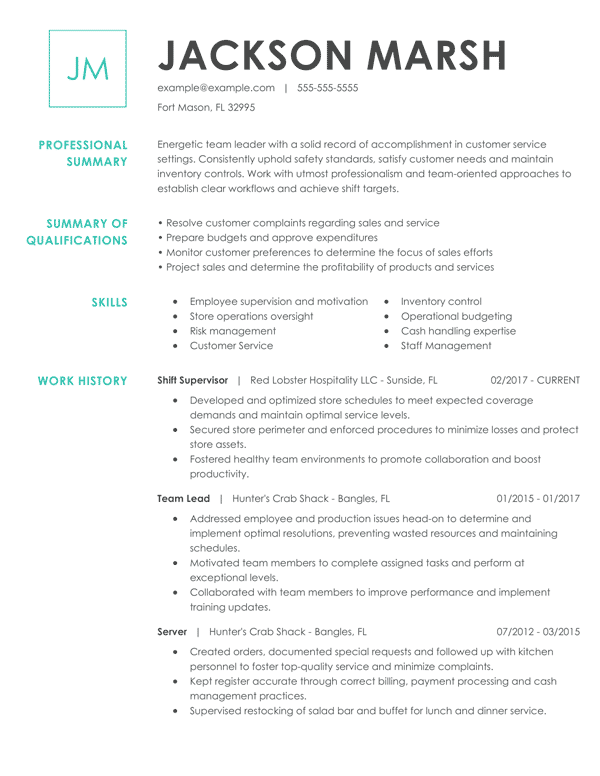 Build a Resume Now
5 Tips to Writing a Hybrid/Combination Resume
Here are five key tips on how to write an effective hybrid/combination resume:

1. Prepare.
Before you start your resume, make a list of your work history by date, starting with the most recent. Prepare an additional list of your top skills and accomplishments.

2. Reflect a job posting's exact phrasing.
Carefully review the job description to narrow down the specifics that the employer is looking for. Identify those needs and use keywords throughout your resume that are relevant to the job post. Make sure you do this exercise for each job that you are applying for.

3. Create an attention-grabbing professional summary.
Lure recruiters with a well-written professional summary. Mention your top achievements and how you can contribute to the company's goals.

4. Identify your top skills.
Create a list or qualifications summary with hard and soft skills. You can use between six-to-eight bullets that best describe your abilities and work ethics.

5. Work history.
List your work history by date in reverse order. When describing your accomplishments, stand out from competing candidates by adding numbers or quantifiable metrics to your achievements.
6 Hybrid/Combination Resume Examples
Below you will find examples of the most requested job titles, written in each different format:
FAQ
What does a hybrid/combination resume look like?
Just like other types of resumes, a hybrid resume will start with your personal contact information at the top followed by a professional summary or a career objective.
What makes a combination resume different from a chronological is that the skills section is given greater prominence on the resume –– usually put above the work experience section.
The work experience looks the same as on any other resume: your employer, the dates of your employment and some details about your duties.
Your education information lives near the bottom of your resume.
For more samples of what a hybrid/combination resume looks like, JobHero has
resume examples
that you can browse through.
Why is a hybrid/combination resume good to use when applying for a promotion?
When seeking a job promotion, employers are particularly interested in what you can offer the company. Your skills can demonstrate your value to the company.
Since you technically haven't performed the job that you're applying for, you can't rely on your work experience alone. Instead, shift the focus to the skills and achievements you have that apply to this elevated role.
A hybrid/combination resume starts by leading the employer directly to your skills section, which will allow them to immediately notice the abilities that you have to offer.
When listing your skills, read the job post and identify the skills required by the employer for the role. Then list your top skills and abilities that match these employer-requested keywords.
How do I create a hybrid/combination resume for different jobs?
If you're applying to a job that is different from the job title you currently hold, a hybrid/combination resume will often work best because it focuses on the skills you bring to the new role rather than on the duties you performed in past roles.
Just like other types of resumes, a hybrid resume will start with a professional summary or a career objective. Keep your summary short and meaningful and include achievements that appeal to the company's mission.
Next is the skills section. In this section, you can make a list of six-to-eight skills that are relevant to the job you are seeking. Try to include important phrases listed from the specific job posting that you're applying to!
To strengthen your resume, make each resume that you send to a different job unique and custom-tailored to that specific job.
A resume is not a one-size fits all approach to a job-search! Custom-tailor every resume you send out by trying to highlight skills you have that would be useful to the employer.
Consider that as you write your professional work history. Feature the accomplishments or responsibilities from your work experience that you believe would specifically benefit the employer you're trying to get a job with the most.in reverse-chronological order.
When listing your accomplishments for each job, experts recommend using data and metrics. This will show your success in a factual way and help convince recruiters that you are the best candidate for the job.
If you're looking to speed up the resume-writing process try our user-friendly
Resume Builder
.
Can I use a builder to create a hybrid/combination resume?
Yes! JobHero's
Resume Builder
will help you create your hybrid/combination resume effortlessly. It features a variety of modern and traditional professionally designed templates that you can choose from.
Once you choose your template, simply follow the prompts to complete each section of your resume. The builder also auto-generates keywords and phrases according to your job title! So you won't have to worry if you're explaining your job duties in the best way possible — our career experts will take care of that for you.
The builder also makes sure that your resume is error-free. With spell-check features, it eliminates grammatical errors and fixes punctuation mistakes instantly.
If you already have an existing resume, you can revamp it in our builder hassle-free. Upload your document and update each section with recommendations from the builder.
The built-in formatting system allows you to customize the template design, colors and font, giving your resume a fresh new look.
Don't miss out on the job you want because you don't have a top-notch resume ready now. Get started with
JobHero's Resume Builder
to help create a stellar resume in minutes!