FEATURED IN :
What is a Functional Resume?
A functional resume format is a type of resume organization that shifts the focus away from your work history and showcases your skills instead.
It is skill-based and may even provide examples of how you use those skills.
Functional resumes often start with a summary of qualifications followed by a list of skills and your areas of specialization.
In comparison to the other two main types of resume formats, chronological and hybrid, a functional format places the least amount of emphasis on your work history.
That is why functional resume formats are most often recommended for people with little work experience like students, recent graduates, people changing industries or people re-entering the workforce after a long absence.
When to Use a Functional Resume Format
Is a functional resume right for you? This type of resume is a great option for job seekers that are:
Recent graduates
Changing careers
Have less than two years' experience in the industry
Have gaps or many different jobs throughout their work history
Since functional resumes are structured to highlight your skills instead of a lack of professional experience, this type of format helps recruiters notice your strengths.
However, if you have five years of experience or more, you should use a chronological format, which focuses on your work experience, starting with the most recent job and working backward from there.
On the other hand, if you're between two and five years' experience, you can use a hybrid format. The hybrid combines the best of the chronological and functional formats.
Choose a Functional Resume Template
A
resume template
is just the design/layout of your resume. JobHero has
functional resume templates
that are fast and easy to use. With a variety of
modern
and
traditional
template designs, you will be able to create a professional resume in no time. Start customizing your functional template with JobHero's premade layouts.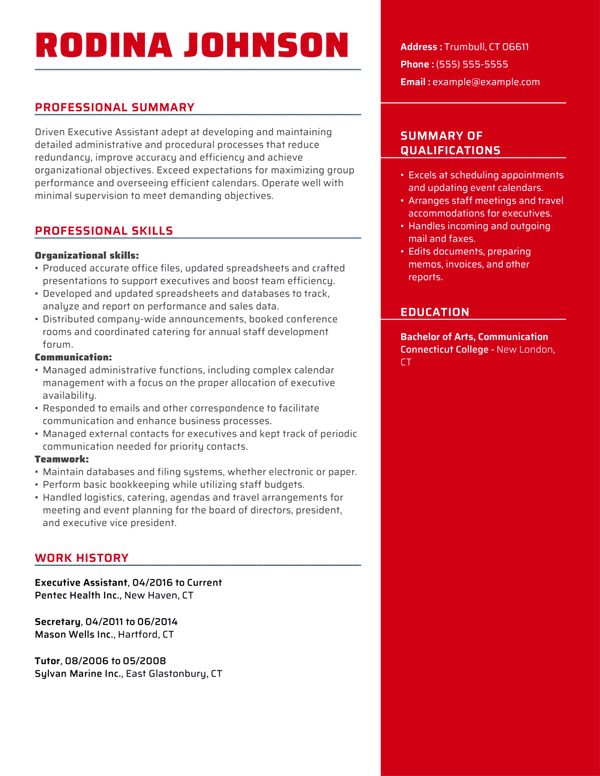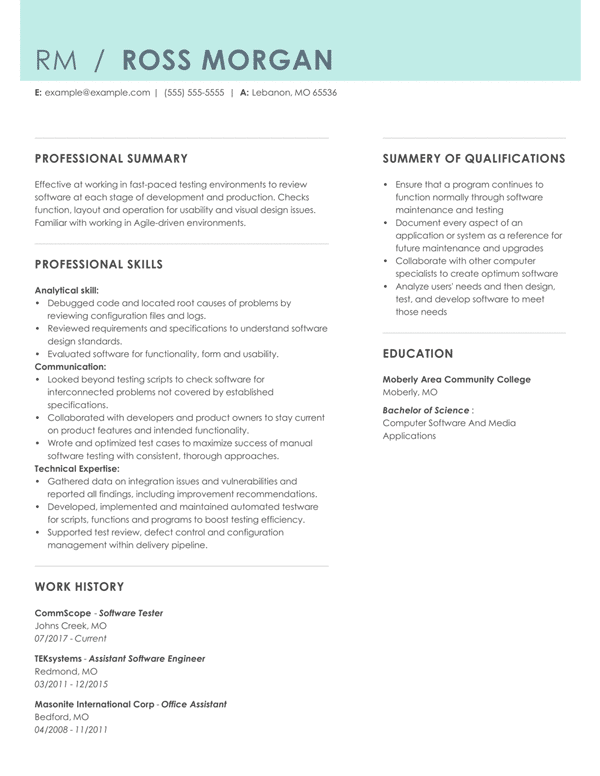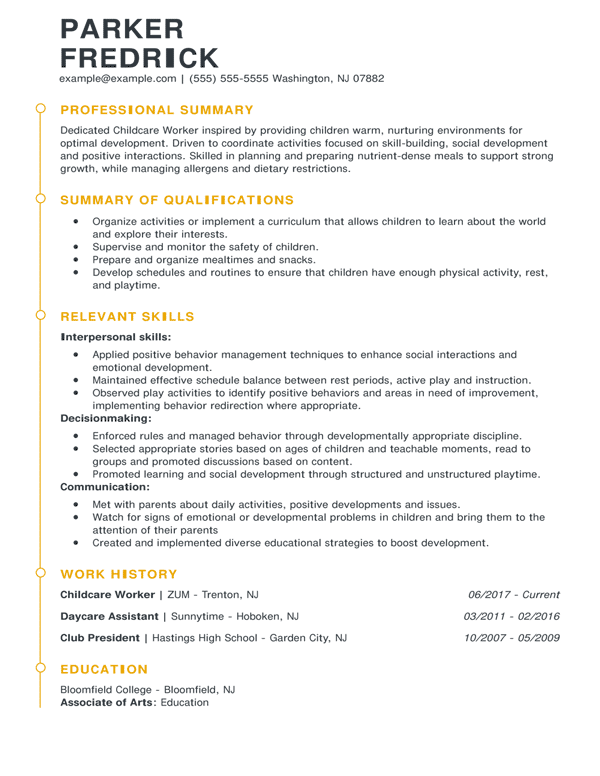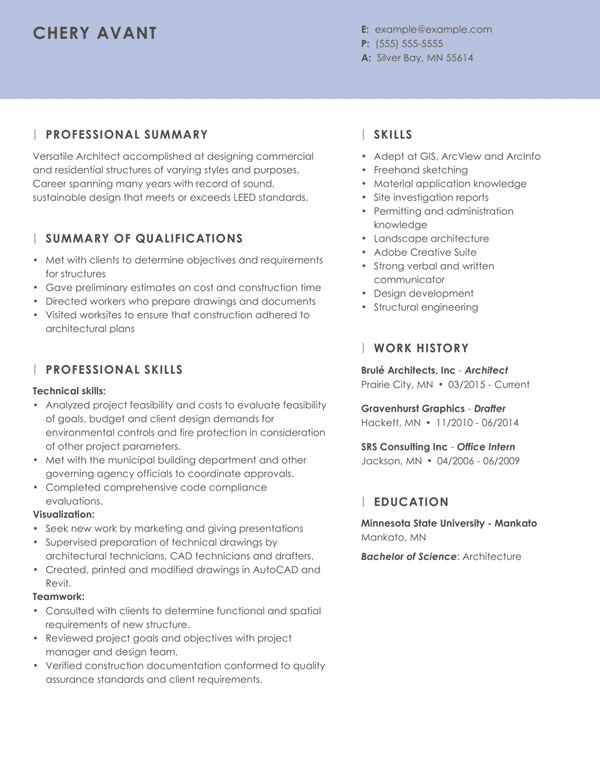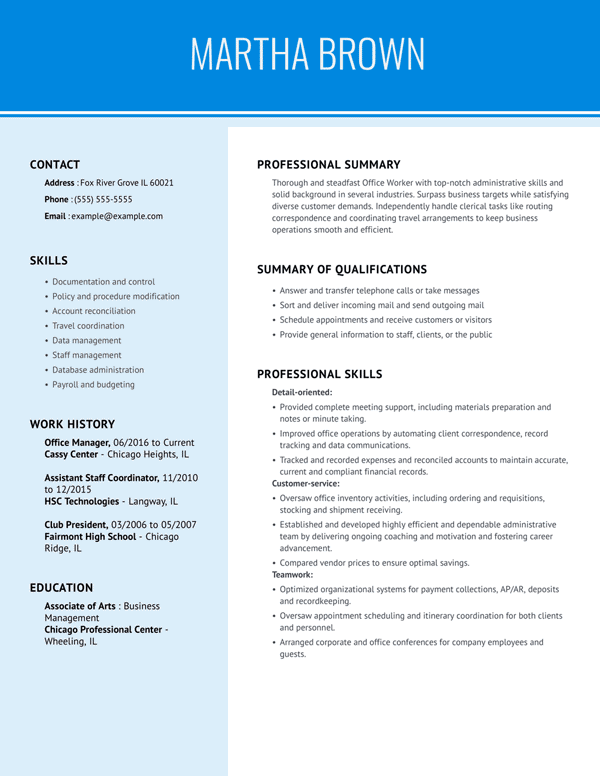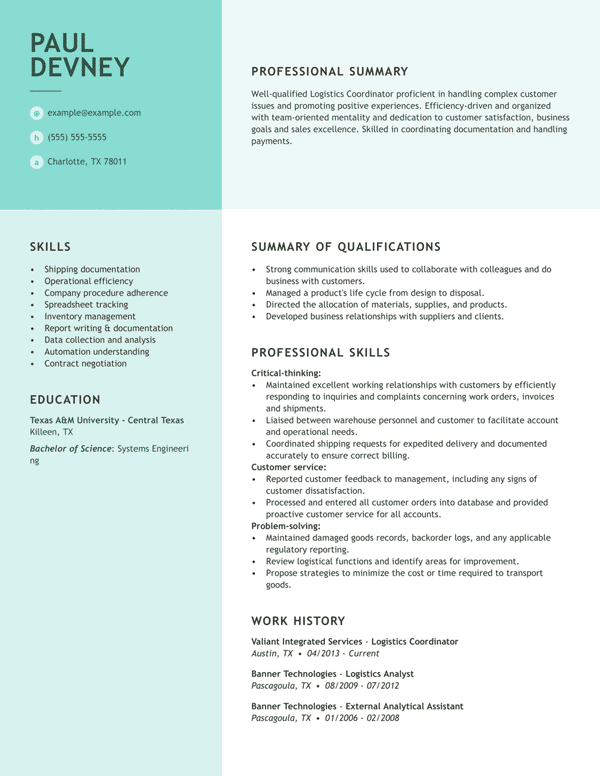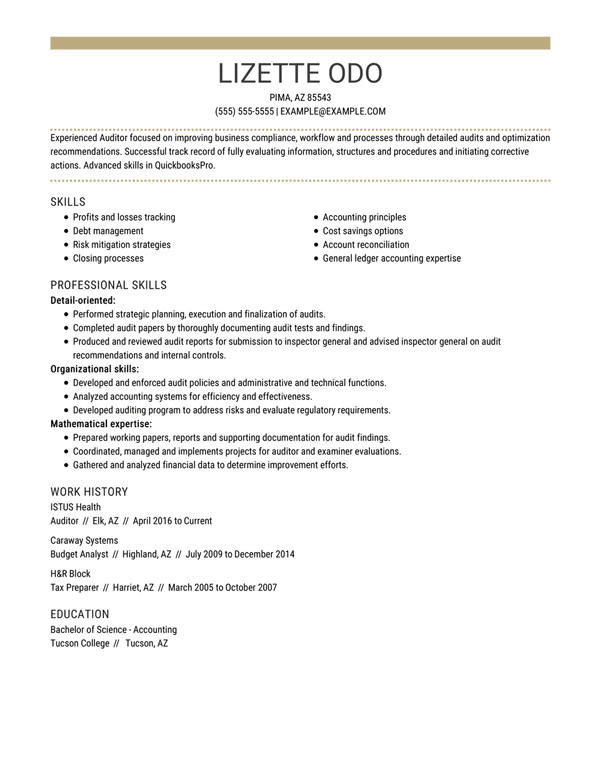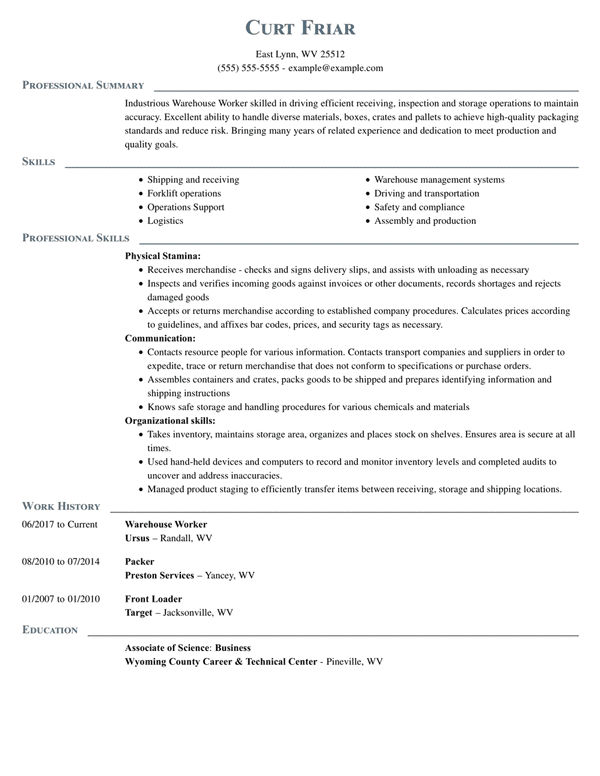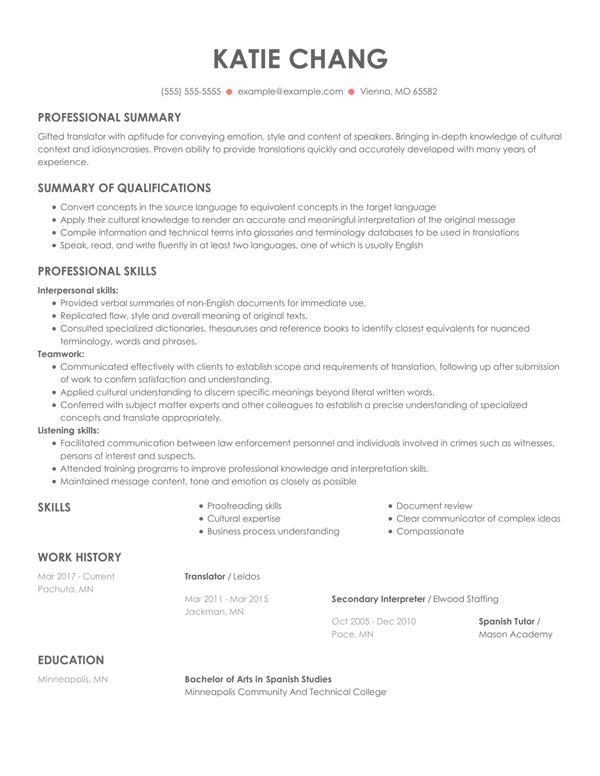 Build a Resume Now
5 Key Tips to Writing a Functional Resume
We show you how to write a great functional resume with these tips

1. Prepare.
Before you start your resume, make a list of your skills organized by category or job title. Be ready to provide examples of how you used each skill to achieve your career goals.

2. Reflect a job posting's exact phrasing.
Read the job description to identify key skills that the employer is looking for. Use these keywords to organize your skills by category. If applying to several jobs, you should adapt your resume to each job that you are interested in.

3. Create an attention-grabbing objective statement or professional summary.
Write a strong introduction near the top of your resume to define the position that you are seeking. Your objective statement should be tailored according to each position that you are applying for. Include your career goals.

4. Identify your top skills.
Create a list of six-to-eight bullets that best describe your abilities and work ethic. Once you have established your top skills, add a brief description under each to explain how you applied those skills to achieve your accomplishments.

5. Work history.
Your work history will be your last section. When providing your work history, make sure you list your employment history by date in reverse-chronological order.
6 Functional Resume Examples
Check out our sample resumes for a closer look at each type of format. Here are the top-requested job titles, written in each different format.
FAQ
How do you write a functional resume?
Next, is the skills section. First, make a list of your skills that you've acquired along your career path. Then review the job description to identify the skills and keywords that the employer is looking for. Match the skills you already have to those listed in the job description, and provide specific examples of how you used them.
When writing your work history section, focus on your achievements, projects or volunteer work, provide numbers, data or statistics that can demonstrate your accomplishments. This will show employers that you're aware of the importance of productivity and measuring your success.
Your last sections will be work history, education and certifications. You may list your information in these three sections by date in a reverse-chronological order.
It can be a lot of work to write a resume, that's why JobHero's
Resume Builder
is such a great tool.
It's easy to use and offers a variety of templates that you can choose from. It includes expert tips and advice to help you achieve a professional and well-structured resume in just a few minutes.
When is a functional resume advantageous?
A functional resume is advantageous when looking to start fresh in a new career. It's perfect for candidates with little or no work experience. That's why students and recent graduates often use functional formats.
Or, it's a good option if you just don't have consistent work experience.
Likewise, if you have had many different jobs over a long career, you can also take advantage of a functional resume to maximize the skill sets that you have gained throughout your multiple work experiences because less emphasis is placed on the dates you held jobs.
A functional resume format is also a good choice for job seekers with employment gaps that are reentering the workforce.
Why is a functional resume format best for students and teenagers?
Because this is a skill-based resume, the functional format works best when you have almost no experience in the area that you are applying. This type of resume is ideal for students and teenagers because they are new to the job market.
That's because you can talk about skills without needing to have had a job before. You can talk about the leadership ability you honed as captain of the track team. Or, you can mention that you got experience in cash-handling from a bake sale you helped organize.
If you are a student or recently graduated and you do not have a professional background, use the functional resume to give more space to your academic accomplishments. Add value to your resume by including extracurricular activities, volunteer work and certifications.
JobHero has a variety of functional
resume examples
. Browse through our library of resume examples for a better understanding of what each section should have.
Why is a functional resume good for people with a gap since their last job?
Functional resumes put the spotlight on your skills and abilities rather than your professional history.
That puts less emphasis on the dates. In some cases, people even choose to omit the dates from their work experience in a functional resume.
It could be that you don't want to draw attention to the fact that your cashier experience was one gig helping out at a baseball concession stand. Or, you may want to avoid hiring bias for ageism if your experience stretches over many years.
Functional resumes give you some leeway with time specifics that can be useful.
The format outlines your skill sets by category and allows you to amplify each skill with your top accomplishments.
Even though you are still expected to list your past employment, your work history is listed at the bottom of a functional resume. This is key, because hiring managers have to read about your skills and qualifications first, before they review your professional work history.
A functional resume is designed to highlight your strengths and relevant skills to the job that you are seeking.
If you're ready to write your own great functional resume, JobHero you can create a well-structured resume in no time.
We offer a
Resume Builder
that features a variety of professional
templates
that you can customize by color and font.
It also auto suggests keywords and phrases that are industry specific.