A well-written cover letter puts you way ahead of the competition. We understand it can be a little intimidating at first figuring out exactly how to write and format your cover letter. Luckily, you have come to the right place! With step-by-step guidance, JobHero's Cover Letter Builder takes away the guesswork and provides expertise and clarity so you can quickly and easily craft this all-important piece of writing.
JobHero's Cover Letter Builder is fast, easy to use and eliminates the stress of formatting issues. With 14 templates available, we'll help you write the appropriate letter whether you are responding to a job listing, sending a letter of interest, or a referral letter. We've got you covered.
4 Benefits of Using the JobHero Cover Letter Builder
JobHero's cover letter builder provides you with step-by-step guidance, removing all the guesswork and delivering expert advice. So you get the kind of cover letter that lands jobs, with a lot more confidence and a lot less stress.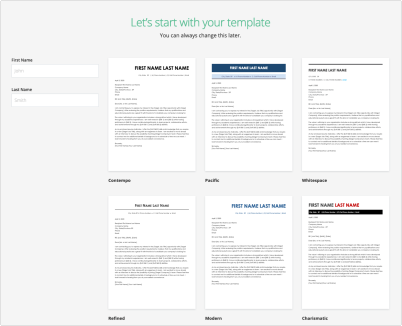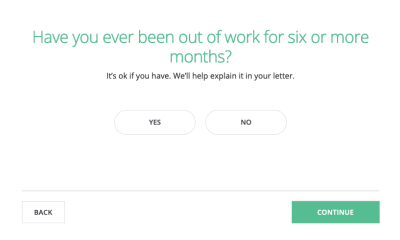 2
Save Time, Delete Your Worries
Create personalized industry-specific cover letters in a matter of minutes. Just choose a template, fill in your information, and in an instant, you'll be sending out multiple cover letters, customized for specific applications, exported as a Word document, PDF, or email.
3
Stand Out From the Crowd
Designed by industry professionals, our cover letter builder can help you quickly and easily write a personalized letter that's packed with the details recruiters really care about. We'll help you highlight what makes you special. The JobHero Cover Letter builder puts the awesome power of artificial intelligence to work for you.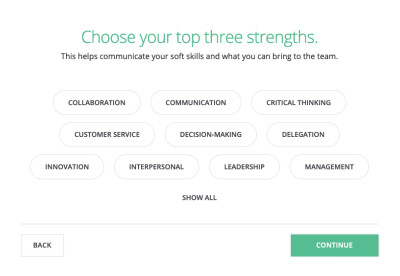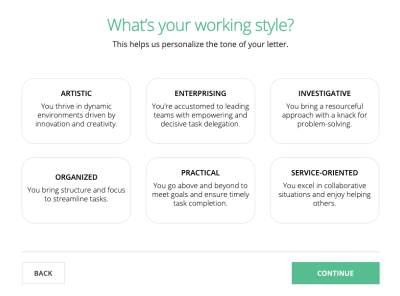 4
Showcase the Best Version of You
The JobHero cover letter builder will help you write a letter with language, formatting, and content that's been carefully engineered by HR experts to maximize your chances of landing the job you want. Regardless of your level of experience, we'll help you organize your letter clearly and succinctly, minimizing any gaps in work history while optimizing your chances of getting an interview.
Key Features of Our Cover Letter Builder

Fully customizable templates:
Click through our easy-to-use and totally intuitive cover letter builder, answering questions and filling out information as you go. Your letter will be done in just minutes, and custom-tailored to the job you want.

On-the-fly formatting:
We make it a cinch to decide on the format you want, providing you with a wide range of options so you can choose the font, layout, and style that's best for you.

Spell Check:
Don't worry about missing out on a job interview because of a typo or misspelled word. We've got that covered.

Downloadable in multiple formats,
including Word, PDF, HTML, and more. Our Cover Letter Builder will quickly output your letter in your preferred format.

Print or email directly from the builder:
You can submit your cover letter via email directly from the builder, or print and mail it. We've included everything you need--except the postage stamp!

Professional at every level:
Regardless of how extensive your work experience is, our cover letter builder will help you put your best foot forward.
Choose From 6 Professional
Cover Letter Templates
Whether you're responding to a specific job listing, sending a letter of interest, or have been referred for a job, JobHero has a full range of professionally-written cover letter templates at your disposal. Choose the template that's right for you.
Use JobHero's Cover Letter Builder to
Get the Job You Want
Your dream job is out there, waiting. Use the JobHero cover letter builder to speed up the whole process. Just choose a template, start filling in your personal information, and watch stress disappear. Rest assured that even in a highly-competitive market, having a well-written cover letter gives you a powerful edge in your job search.
Remember: you're not just building a cover letter; you're creating opportunities for yourself to live your best life. And it all begins with your best cover letter.

Next Steps
Have more questions? We've got answers.