Featured In:
Our Builder Helps Job Seekers Get Hired
A strong cover letter can be the deciding factor to impress hiring managers to secure that interview for the job you want. JobHero's Cover Letter Builder provides step-by-step guidance and helpful tools with the following features:
1

Professional quality design.

JobHero's builder features cover letter templates you can use that were designed by graphic designers. This ensures that your cover letter will look professional and amazing.
2

It's a huge timesaver.

JobHero's builder is automated and guides you through the whole process! It offers auto-suggested keywords that are industry-specific to the job you're applying for. There is no quicker way to write a resume.
3

One-click customization.

It's easy to change things in your cover letter design with a simple click, or custom-tailor multiple cover letters for each job that you apply to.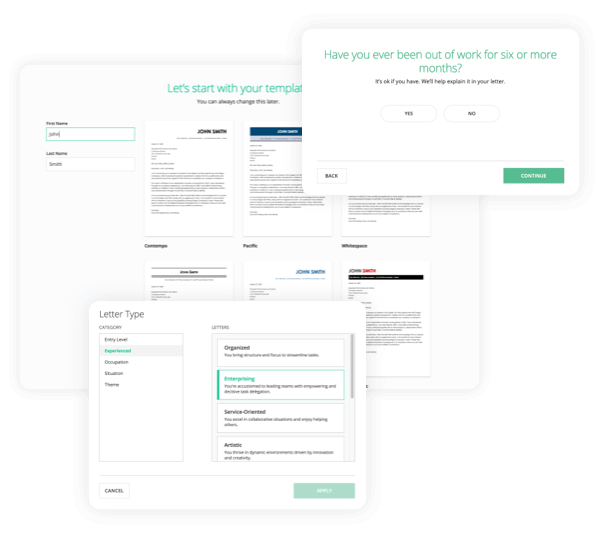 Why Users Love Our Builder
Check out what our users have to say about our builder:

"Ease of use, great help for thinking of buzzwords etc"

"So easy to use and I was able to built the perfect resume and get a job I really wanted in only 6 weeks!"

"Excellent resume builder with great advice and recommendations/suggestions on improving the contents."

"At the price this quality resume aid is offered, especially in comparison to other similar services, it is hard to turn it down. Thank you - taking to interview today 🙂 haha"

"It's been years since I have needed to do a resume. This program is great. It looks so professional. I especially love the tips and suggestions to help you think of things you could say in your own words"

"Easy to use. lots of template style options, very helpful tips and recommendations"

"Easy to use, allows you to customize your resume, looks great"
3 Easy Steps to Use Our
Cover Letter Builder
In just minutes you can create an industry-specific document that is professional and effective. Here are three easy steps to use our
Cover Letter Builder
:
1.
Choose a template. JobHero offers a variety of cutting-edge layouts and styles. Start by choosing your favorite template from our selection of expert-crafted designs:
Build My Cover Letter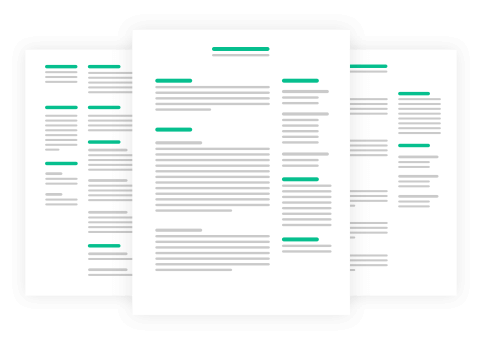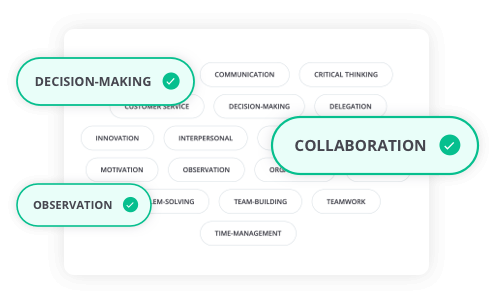 2.
Enter your information. JobHero's builder guides you through each section of the cover letter so that all you have to do is follow the prompts given and input the information requested. The builder makes that process faster by suggesting auto-generated keywords and text based on your job title!
Build My Cover Letter
3.
Save and send! Once the builder has helped you write and spell-check your cover letter, now you can save it in a variety of formats including a Word document, PDF, JPG or SVG.
Build My Cover Letter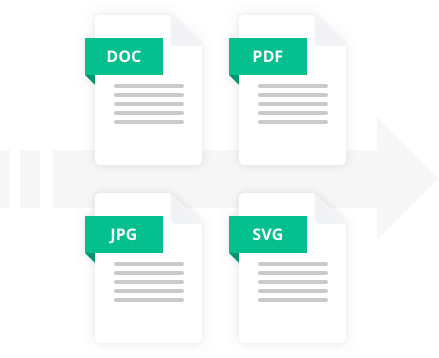 Pro tip
Cover letters should not be generic! To best increase your chances of landing a job you should custom-tailor a new cover letter for every job you apply to. Use our builder and that's possible to do in just minutes!
Every other tricky cover letter detail gets taken care of by our builder.
It uses industry-specific phrasing to help you craft the perfect description of your work experience. To boot, it checks your document for spelling, punctuation and grammar mistakes to ensure you're submitting an error-free document!
FAQ
Can the cover letter builder help with resumes too?
Who is our Cover Letter Builder for?
What features does your builder include?
Is JobHero's Cover Letter Builder free?