Featured In:
Create An Impressive Cover Letter
The best thing about JobHero's Cover Letter Builder is that it gives you plenty of eye-catching professional designs to use for your document.
Check out some of our top options and finish your own sharp-looking cover letter in just a few minutes:
How Our Builder Can Help You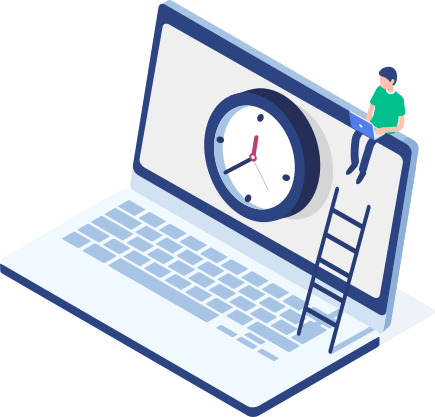 Send it before the deadline.
Since our builder makes it easy to complete a cover letter super fast –– you'll have more time to apply for job opportunities! So, don't hesitate, send out your application today.
Make your resume match your cover letter.
Using our builder, you also get access to our Resume Builder and can match your documents using the same color schemes or similar styles.
Get expert recommendations.
All guidance and suggestions from our builder come from our dedicated team of job application researchers. We include crucial keywords, best practice formatting and up-to-date advice.
Customize your cover letter.
It's as easy as a single click to change your cover letter's design, layout or color scheme in our builder! We've also curated many business-professional fonts from which you can select.
Save your letter in a variety of downloadable options.
Whether you need a .PDF, .DOC, .JPEG or .SVG –– you're covered!
Why Users Choose JobHero
Here's what people are saying about our builder:

"Ease of use, great help for thinking of buzzwords etc"

"So easy to use and I was able to built the perfect resume and get a job I really wanted in only 6 weeks!"

"Excellent resume builder with great advice and recommendations/suggestions on improving the contents."

"At the price this quality resume aid is offered, especially in comparison to other similar services, it is hard to turn it down. Thank you - taking to interview today 🙂 haha"

"It's been years since I have needed to do a resume. This program is great. It looks so professional. I especially love the tips and suggestions to help you think of things you could say in your own words"

"Easy to use. lots of template style options, very helpful tips and recommendations"

"Easy to use, allows you to customize your resume, looks great"
FAQ
Can the cover letter builder help with resumes too?
Yes! Our Cover Letter Builder includes complimentary access to our
Resume Builder
so that you can create both job-winning documents with a single service.
With the resume builder, you can:
Select a sleek, professional design.
Create a resume in minutes.
Get step-by-step guidance throughout the writing process.
Use auto-suggested phrases targeted to your desired job title.
Receive complete control over customization.
If you want to make sure that you don't miss out on the job you want, use both builders to submit a complementary pair of professional-quality documents.
Who is our Cover Letter Builder for?
Any job candidate could benefit from using a cover letter builder –– but some job seekers will find more use in it than others.
Candidates who would benefit most from creating a cover letter online include those who are:
Hesitant about their writing skills: Builders suggest text based on your previous experience, taking a massive weight off if you fear the blank page.
Applying for multiple jobs: With a builder, you can adapt your cover letter to each position you are applying for in a matter of minutes, so you won't miss out on applying for that dream job.
Trying to target specific roles: A builder will help you come up with the correct language to target any position, offering up specific language for each version of your cover letter.
Changing careers: If you find yourself switching career paths, you may not know exactly what to say to pitch yourself. A cover letter builder can help.
If any of that sounds familiar, give our
Cover Letter Builder
a try. You can use a stylish, employer-ready template and fill it with recruiter-approved, job-specific language from our database.
What features does your builder include?
Our Cover Letter Builder includes eye-catching templates that range from traditional to modern.
The builder also has the following features:
Suggested text based on job title.
Auto-generated key phrases that you can customize.
A skills database to choose your skills from.
Employer-approved work history descriptions.
Spell check and autocorrects for your document.
Ability to save your document in a variety of file formats.
Is JobHero's Cover Letter Builder free?
Our Cover Letter Builder and all its features are free to try and use!
However, to download the cover letter that you produce, it's going to require that you sign up for a trial subscription. The trial subscription is only a fraction of the cost of our monthly subscription and will allow you full access to our builder.
The trial subscription comes with all the tools you need to nail your cover letter, including:
Automation
Suggested phrases
Expert guidance
Spell-checker
Ability to create and download unlimited cover letters and resumes
Don't miss out on that job posting that caught your eye! Our Cover Letter Builder will guide you to produce an excellent document that helps get you noticed by employers in no time!
Is it Ok to use a cover letter builder?
Of course! You can use a cover letter builder to generate professional, employer-ready cover letter templates that can be edited and personalized for each job. The builder simply makes the process faster and easier.
The most important thing is that you always customize your cover letter to your target job by reading the job description closely. Whether you're a novice or an experienced job seeker, you'll find helpful tips on how to ace your letter in our
comprehensive cover letter writing guide
. And, you can peruse our library of
resume skills
to find wording that might also be appropriate in your cover letter.
Is there a completely free cover letter builder?
No cover letter builders are entirely free, but our readers get one cover letter download in a simple text format free of charge. So, if you're in a hurry, that's the quickest way to get a free cover letter. Beyond that, you can sign up for a free trial subscription, giving you access to all builder features.
The builder's features include suggested text phrases, tips from experts, spell-check and the ability to generate and download as many cover letters and resumes as you need.
Should I use a cover letter builder?
Absolutely. We suggest using a cover letter builder to create an easy-to-customize cover letter template that recruiters will love. Cover letter builders would help any job seeker create a solid document in just a few minutes, but some candidates will find builders extra helpful. If you fit into one of these scenarios, using a builder will be even more critical:
You're in a time crunch: Builders work fast. If you're using a builder, you can create a cover letter in just 15 minutes.
You're applying for several jobs: Customizing a cover letter for every job is time-consuming and tedious. Cover letter builders do the bulk of the work for you, suggesting prewritten language based on the target job that you can customize to fit your needs.
You're changing careers: Switching careers is simpler when you have a builder suggesting the right skills and work experience to emphasize.
Consider using a cover letter builder for your next application to see how it works for yourself.