Featured In :
Free ATS-Compliant Templates
All JobHero's resume templates are ATS compatible. All you have to do is customize them with your information. Here are some of our top selections:
To ensure that your resume templates stay ATS compliant, follow these three tips:
One-inch margins and headings are the standards that most ATS machines are programmed to analyze. So, keep your margins a minimum of 1 inch on all sides to ensure that the ATS will be able to interpret it. Don't adjust the margins –– making them smaller –– trying to cram more on the page; it might make your resume unreadable to the machine!
Use fonts that are easy to read, such as Arial, Georgia, Helvetica and Times New Roman. Fonts that contain decorative elements like Caveat, Lobster or Pacifico should be avoided! The recommended standard font size ranges from 11-13 points. Also, don't use pale or light colors for resume text, as they may be difficult for the ATS to read.
Don't add tables, columns and images.
Tables can confuse some ATS systems. The same applies when inserting pictures, additional columns, headshots and images. They may be unreadable by ATS.
What is an Applicant Tracking System?
An applicant tracking system, or ATS, is a recruitment software designed to screen your resume. It scans them for skills, job titles, and educational background the employer has programmed into the ATS, usually based on the job description.
For larger companies, ATS tends to be more commonplace. Ninety percent of Fortune 500 companies use ATS to dismiss on average 75% of job applicants before humans ever see their resumes, according to Columbia University's Center for Career Education.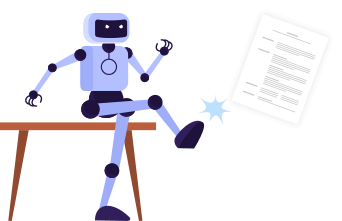 ATS works by searching for keywords the employer and human resources team has determined to be vital for the role. Recruiting software makes it easier for these large companies to evaluate candidates since they may have thousands of applicants for a single position.
The applicant tracking system can benefit you as a job seeker if you understand how to appeal to ATS and help your resume stand out from other candidates.
How to Write a Resume That is ATS Compliant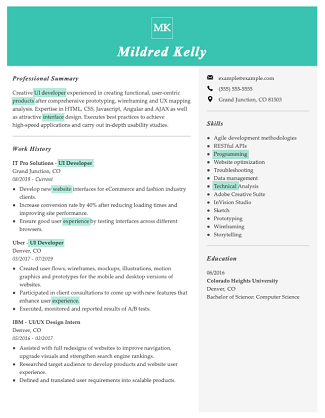 A UI Developer is a technical role that is responsible for creating a product's coding and development in a way that is attractive and convenient for users. A UI developer uses programming code to create interactive programs that enhance a customer's experience with a brand and facilitate an enjoyable experience on the business's website or platform. UI developers also need to have a detailed understanding of coding and transfer the brand's strengths through the interface of a product.
Follow these four easy steps to create a resume that makes it past an ATS:
1
Select an ATS-ready design.
JobHero's Resume Builder offers resume templates that are ATS-compliant and makes writing your resume easy. All you have to do is select a resume template and fill in each section with your information.
JobHero's resume templates avoid busy graphics and colors, making your resume easy to scan by ATS. They also feature an extensive database of keywords and pre-suggested phrases that you can add to your resume for ATS.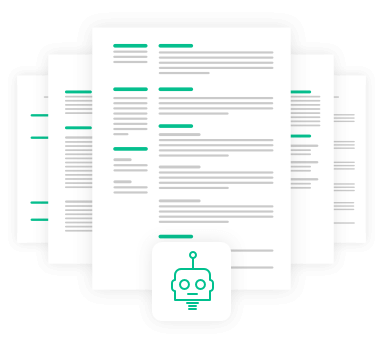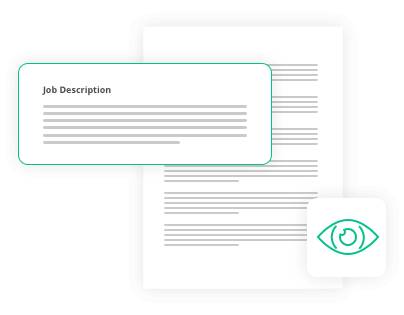 2
Analyze the job description.
Carefully read the job description and look for the employer's required skills and job qualifications. The job description is the key to finding the right keywords to add to your resume to get noticed by the ATS.
3
Tailor your resume to the job description.
Once you've done your research and identified the keywords established by the employer, choose the keywords that best apply to you! Incorporate those keywords throughout your resume to highlight your accomplishments and explain how you are qualified for the job.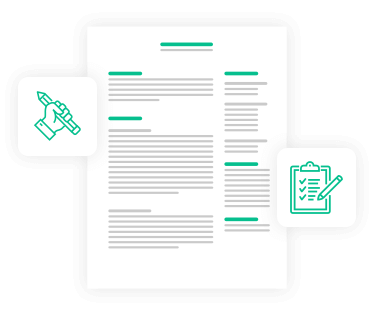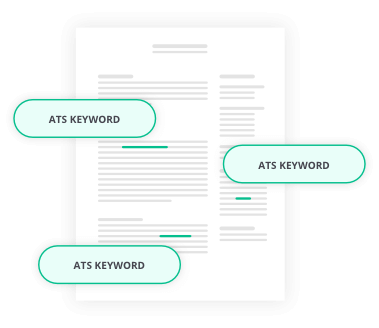 4
Put keywords in context.
Our Resume Builder features relevant keywords and pre-suggested industry-specific phrases to add to your resume. It includes some of these sought-after keywords and phrases specific to the job to which you're applying.
Build a Resume Now
Don't miss out on your
dream job
— use JobHero's Resume Builder to create a resume that serves as the best representation of yourself: a true professional!
Get Started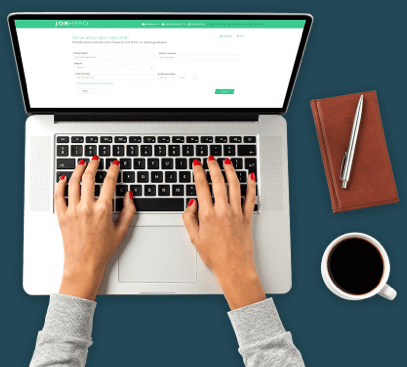 FAQ
How do I make an ATS-compatible resume?
The easiest way to make your resume ATS compatible is to use one of our resume templates.
Since all of our templates are ATS-friendly, you're not taking any risks submitting a resume you created with one of them. All of our templates are found here in JobHero's Resume Builder.
Better yet, not only are the templates safer to use to pass ATS, they'll save you time! That's because they're preformatted to take care of design elements such as fonts, margins, and columns!
Once you've selected a template, determine what keywords you should use to read the job description provided in the listing.
Pick out the keywords you see as the most important and the ones that best describe you!
One last tip: Avoid acronyms. Spell out acronyms on your resume at least once, in case the ATS is looking for a particular word and doesn't understand the abbreviation.
What is the best resume template for ATS?
Resume templates are the easiest ways to create a resume. They are pre-made layouts that will save time and make organizing your resume simple. All you have to do is plug in the correct personal information into the right place.
JobHero features a library of resume templates and examples that are all ATS compatible. In particular, our basic templates, professional resume templates and traditional templates are the most straightforward and easy to read.
Easy-to-read is the name of the game with ATS. If you customize your template: Stay away from loud colors and graphics. Always select a template that will be easy to scan.
Are Microsoft Word resume templates ATS-friendly?
All of JobHero's resume templates may be saved as a Microsoft word document, and they're all ATS-friendly!
Saving your resume as a Word file will make your resume easy to scan and accepted by the ATS system. While PDF files are the best at preserving the design and format of your resume template, the most compatible file type with most ATS software is Microsoft Word.
If the employer does not specify which file types are compatible, submit your resume as a Word document in .DOC or .DOCX in addition to sending a PDF copy.
Can the ATS read a two-column resume?
Some ATS systems are not very sophisticated and confuse your text in the two columns and mix them together.
So, one-column resumes are easier to scan by the ATS. Two-column resumes make resume parsing far more difficult and more prone to errors. It's not an inevitable conclusion, but it's one that you might not want to risk!
Using a more straightforward format will make this easier for the machine to parse and differentiate key information. Single-column resumes are easier to make a clear delineation of the company, job title, dates employed, and responsibilities. However, newer versions of ATS can read both single- and multi-column resumes.
Can ATS read PDF?
Even though a .PDF is usually the most common file type people send their resumes in, it's not the most ATS-friendly file type. However, they're often the preferred format most companies request because they always maintain the original formatting.
Using PDFs is a sharper image quality and better graphically designed resume that can be opened from anywhere. If you're sending in your resume in a PDF format, make sure that the text can be highlighted with your cursor. This will let you know that the ATS system can read the text.
Remove any text that is in picture format since the ATS systems will not read any images.