Featured in:
In today's competitive job market, a well-organized resume layout sets the tone for success. Outline your career highlights with the right strategy. In this article, we showcase the best resume layout, along with examples and expert formatting tips so you can stand out with an impressive resume. We also feature a bonus resume layout tool to maximize your chances of landing the job.
Want a stronger resume to reflect your competence? Looking to update your current resume to reflect the appropriate skills? Try our resume builder. It's fast and easy to use. Plus, you'll get ready-made content to add with one click.
Or view our sample resumes made with our beautiful resume templates
The Basic Resume Layout
The way you organize your resume will vary depending on which of the three resume formats you choose. However, there are five main parts of a resume that structures your basic resume layout: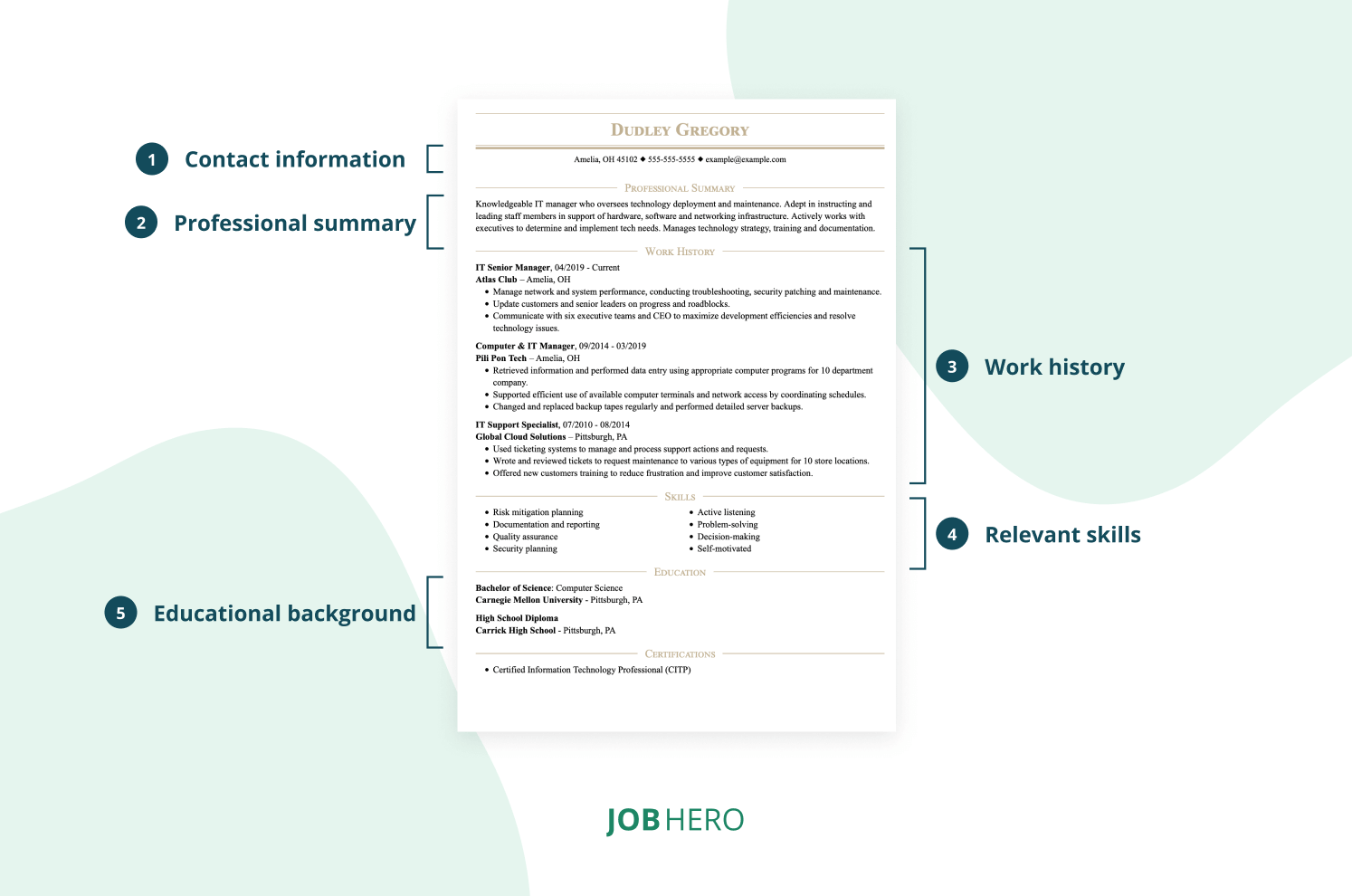 Resume Layout formatting
Pick the right Font
Use clean, minimalistic fonts, such as: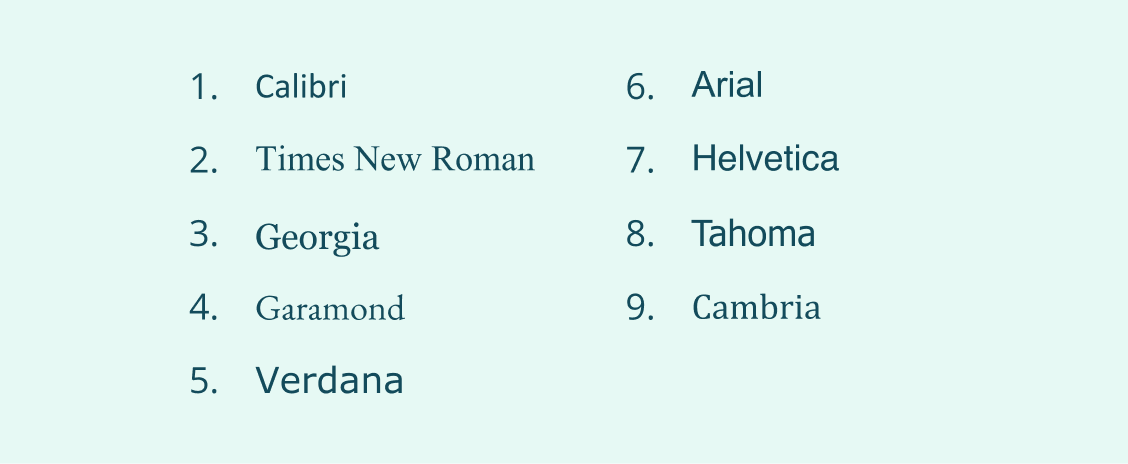 Keep your font between 11–12 point size. The minimum is a 10 point font size, but do not go any lower.
Set the Margins
Ideally your margin size is 1 inch. You can change the size or the margins if you need to, but shouldn't make them smaller than half an inch.

Line Spacing
Go for single or 1.15 line spacing (double line spacing after subheadings.)

The Best Resume Layout Examples
For recruiter-friendly resumes, your layout needs to be clean and easy to scan. Let's take a closer look at how other professionals structure their resumes. For that, we put together our best resume layout examples.
Professional Resume Layout
Formats Examples
The order in which you organize the parts of your resume will depend on the type of resume format you choose. There are three resume formats: chronological, functional and hybrid/combination. Each format has a specific strategy it executes. Here's a simple breakdown to help you choose the format that is best for you.
Chronological resume
If you have over 10 years of experience, this format demonstrates your steady and consistent work history. The chronological resume places your employment information in reverse-chronological order and makes it the centerpiece of the resume.
Functional resume
If you're entering the workforce for the first time or have less than three years of experience, this is the format for you. The functional resume shifts the focus from your experience to your skills, making it great for entry-level job seekers and for anyone with long employment gaps.
Combination/hybrid resume
If you have three to eight years of experience and wish to showcase skills and work history equally, this format is ideal for you! A hybrid resume has the best strategies of the functional and chronological formats in one. It also works best for applicants seeking a career change or with a great deal of experience and transferable skills.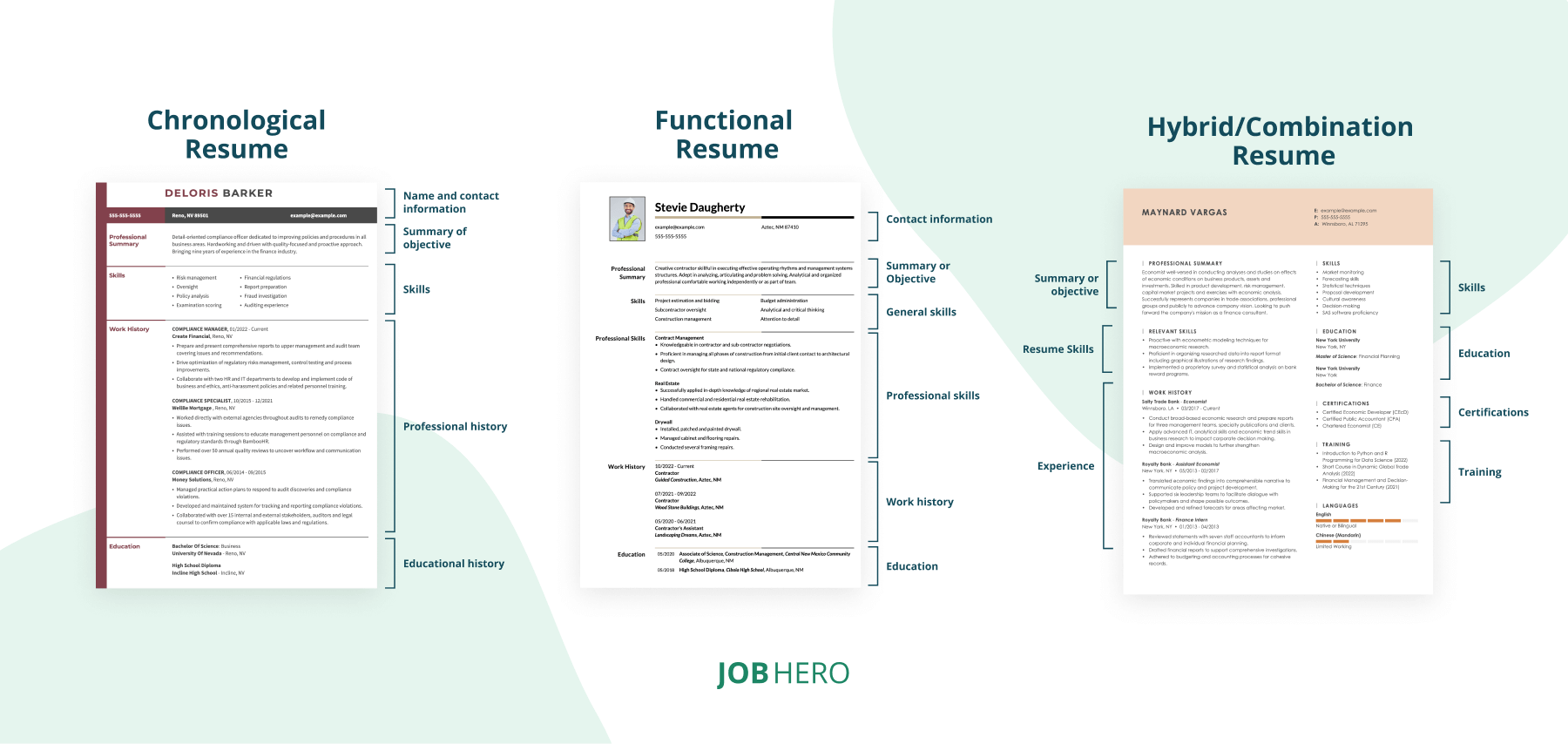 Bonus Resume Layout Tool
JobHero features the ultimate job application hacks with the latest digital tools so you can generate a professional resume quickly and easily. Our Resume Builder includes recruiter-friendly resume templates and a bonus resume layout tool, so that your resume has the right structure and perfect layout.
We also feature auto-generated industry-specific keywords and phrases to power up your resume with actionable words. Designed by experts, our resources include 1000+ resume examples to outline how other professionals structure their resumes. Pair your resume with a cover letter and take your career to the next level!