FEATURED IN :
What is a Chronological Resume?
The chronological resume organizes your career accomplishments starting with your most recent experience and goes backwards from there.
This way, hiring managers have a clear overview of your accomplishments and top achievements, with just a quick glimpse of your resume. After all, a recruiter only spends around seven seconds looking at a resume on average.
This format is well-suited to individuals with a longer work history, usually five years or more, because it shows career progression and the fuller spectrum of your experience.
Chronological formats also tend to be the most popular type of resume among recruiters because they give such a focus into what you've been able to achieve in other jobs — a hiring manager can then feel confident that you'll be able to bring that same success to their business.
When to Use a Chronological Resume Format
Use a chronological format if you have more than five-years' experience in your industry.
Chronological formats are a great way to show that you have a consistent career progression and track record of success. Potential employers can focus on your abilities, accomplishments, and career advancement.
For those with very little experience (less than two years), employment gaps or recent graduates, you should consider the functional format. This type of format places the focus on your skills rather than your lack of professional experience.
If you have more than two years of work experience, but less than five, or you are applying for a position in another industry, consider a hybrid/combination resume. This format allows you to highlight your transferable skills to a new industry while balancing your skills and work experience in equal measure.
Choose a Chronological Resume Template
At JobHero, our professionally designed resume templates are created by our team of job experts, with styles ranging from traditional and basic to creative and modern with color schemes and fonts that you can customize!
Browse JobHero's chronological
Resume Templates
and select a style that fits your industry and job title. Then simply add your personal information by section. It's that easy!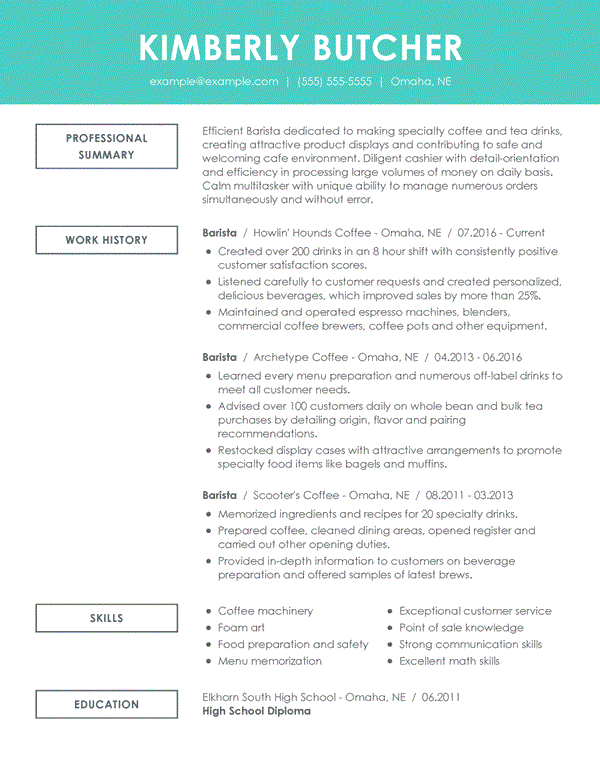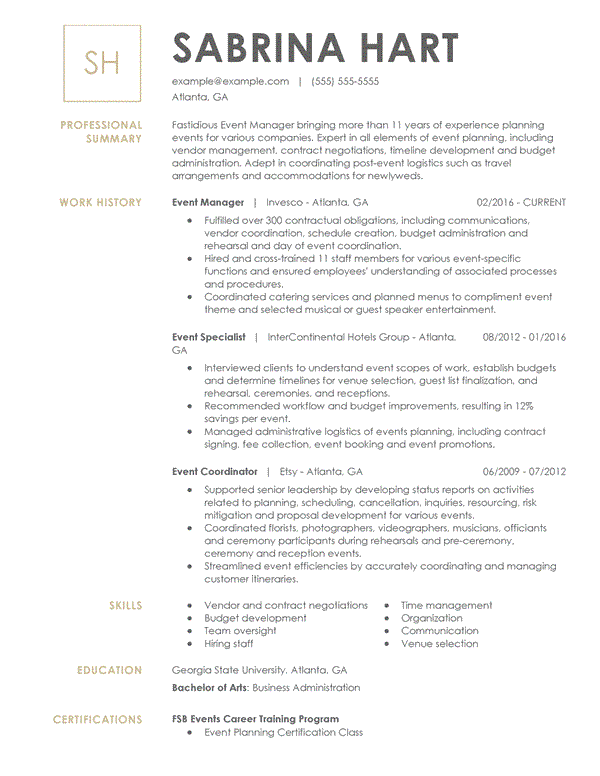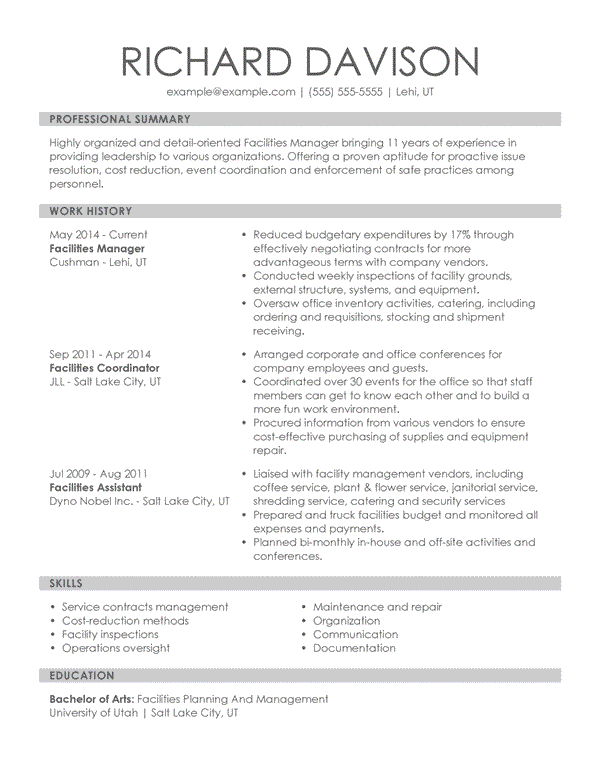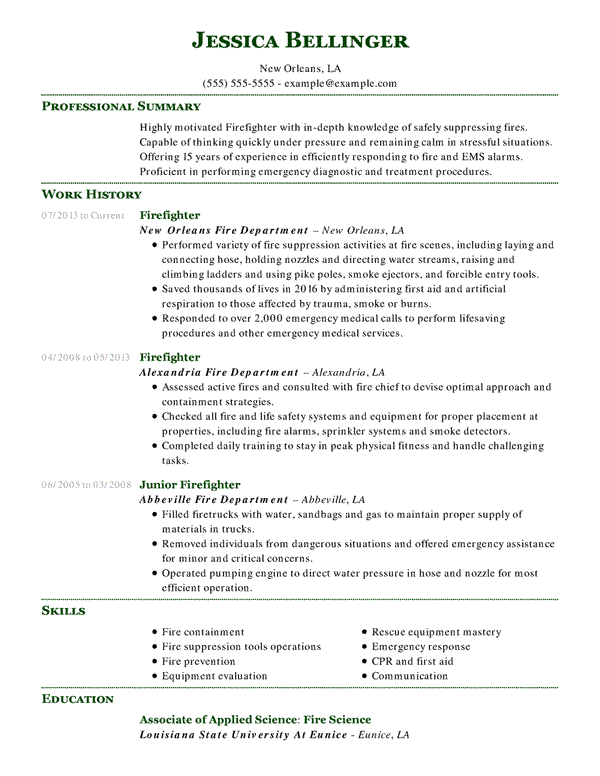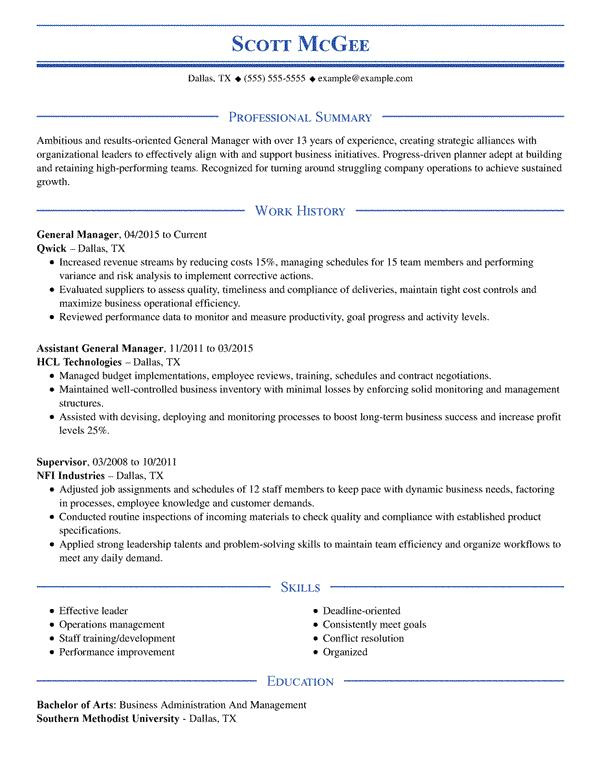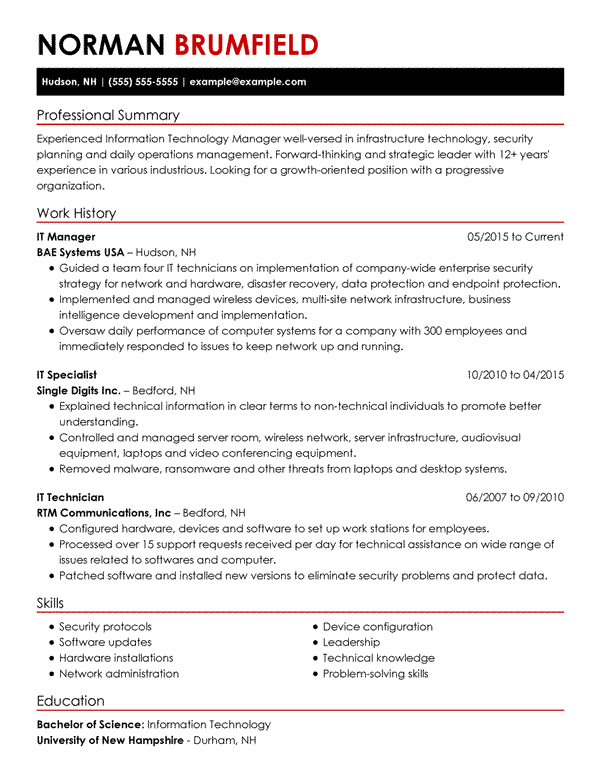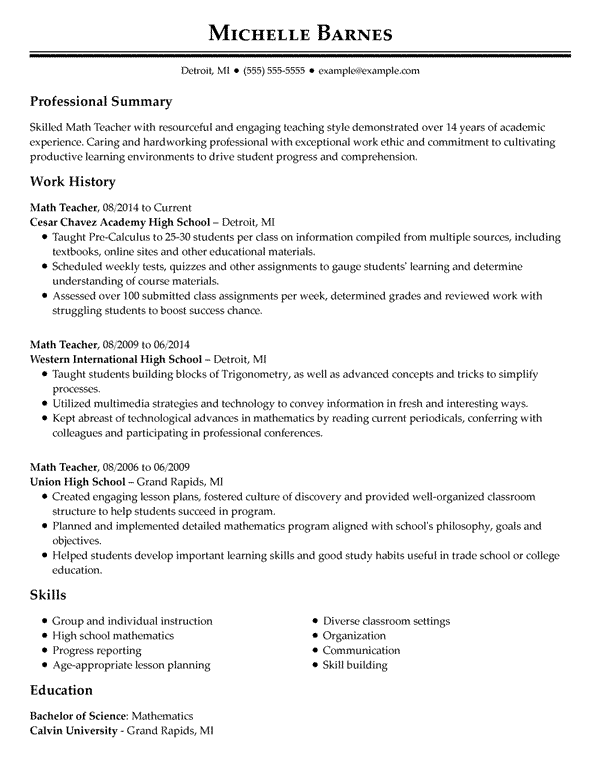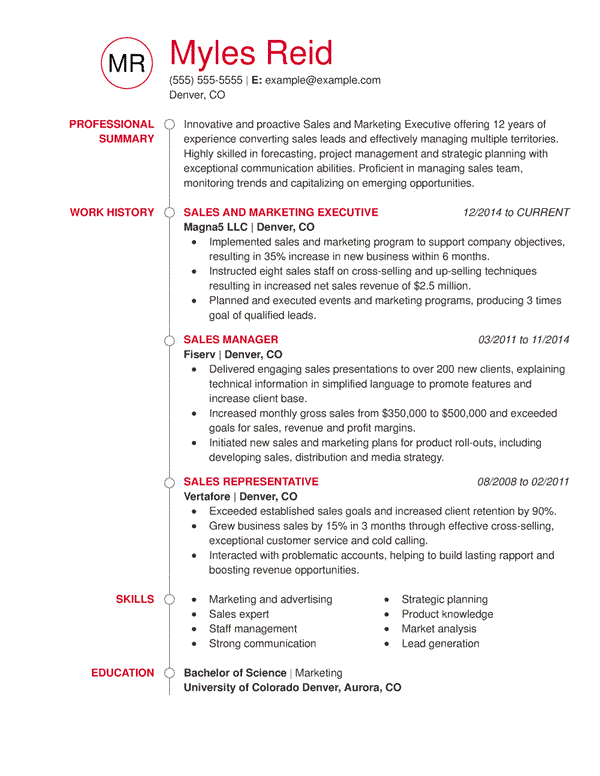 Build a Resume Now
5 Key Tips to Writing a Chronological Resume
Here are five tips to writing an effective chronological resume:

1. Prepare.
Before you start your resume, list your job history in reverse-chronological order. You should also create a list of career accomplishments and the skills you used to achieve them.

2. Reflect a job posting's exact phrasing.
Read the job description carefully to identify keywords and phrases the employer is looking for. If applying for different positions, you should tailor your resume according to each job description.

Create an attention-grabbing professional summary.
Your professional summary serves as the greatest hits for your career. The more well-written and focused on your biggest accomplishments your summary is, the more likely a hiring manager is to pay serious attention to your resume!

4. Identify your top skills.
Create a list of six-to-eight skills that best describe your work approach. Then align these skills to those listed in the job description. Your skills section may then be presented on your resume in bullets or listed as a brief summary of your qualifications.

5. Work history — use numbers!
When describing your achievements, hold the recruiter's attention by providing quantifiable metrics.This adds credibility to your resume by providing a more concrete way to understand what you're capable of as an employee.
6 Chronological Resume Examples
Let's take a closer look at six chronological resume examples, from our most-requested job titles. We also provide links to see these examples in hybrid and functional formats.
FAQ
Can I use a builder to create a chronological resume?
The answer is yes! JobHero's
Resume Builder
is an excellent tool to create a chronological resume. It's simple to use and has a variety of
templates
that you can choose from.
Once you choose your favorite template, you will be guided through completing each section of the resume. The builder also auto-suggests content and key phrases according to your industry.
Already have an existing resume? You can simply upload your current resume into our builder — it can be any format: PDF, DOC, DOCX, HTM, RTF and TXT. Once it's saved, you can add and customize as needed.
What is a reverse-chronological order resume?
A reverse-chronological format is just another name for the chronological format, the most common type.
This resume organizes your work experience in a reverse-chronological timeline, starting with the most recent work job first and working backward.
A reverse-chronological resume focuses on your work experience and top accomplishments instead of your skills and education.
Feel confident about starting your resume. At JobHero you can create a reverse-chronological resume in just minutes using our professional
Resume Builder
.
When is a chronological resume advantageous?
This type of resume works best for candidates who have a lot of hands-on experience performing similar duties and tasks to the role they are seeking. Hiring managers are able to see that you have performed duties similar to the role they need filled.
A chronological resume is also advantageous to show that you have not had any gaps in your work history.
When is a chronological resume not advantageous?
A chronological resume is not advantageous for candidates with employment gaps or for job seekers with little work experience. A chronological resume will only magnify those periods of unemployment.
If you have less than two years' experience, a better choice is the
functional resume
because it emphasizes your skills and abilities rather than your work history.
For those going through a career change, a chronological resume is also not the best choice. Instead, use a
hybrid/combination resume
, which will showcase your skills as well as your work history. The combination resume merges the best of both chronological and functional resume formats.
How do you make a chronological resume?
This type of resume is simple to write. Just like other types of resumes, a chronological resume will start with a professional summary or a career objective.
Next comes your professional work history.
Organize your employment along with your most significant accomplishments in a reverse-chronological order, starting with the most recent.
Experts recommend listing your achievements in quantifiable metrics. This will show recruiters your measurable success in a way that's concrete!
Include a list of the skills that you bring to the job including hard and soft skills.
Last, list your education, the schools you attended and the degrees, certifications and any awards or honors you earned in reverse-chronological as well.
Ready to complete your resume in just a few minutes? Try our
Resume Builder
.
Our team of experts have included auto-suggested keywords and phrases specific to your industry. It's easy to use, and will let you customize your resume and information in no time.