What is a Groundskeeper?
A Groundskeeper is responsible for maintaining and modifying outdoor areas, such as gardens, parks, sporting venues and college campuses. Their responsibilities include performing routine maintenance, planting and gardening. Although Groundskeepers are mostly hired for outside work, a small number of Groundskeepers work inside, maintaining trees or plants in malls, greenhouses and offices. Most Groundskeepers work under the supervision of a landscape architect or a head gardener and as part of a groundskeeping crew.
Groundskeeping is typically an entry-level field, and most people who are hired to be Groundskeepers are either unskilled workers or have about a year's worth of experience in groundskeeping or gardening. Groundskeepers are employed by educational institutions, private companies, public properties and individuals. The Bureau of Labor Statistics expects a 6 percent growth in demand for Landscaping and Groundskeeping Workers through 2024, amounting to about 28,230 yearly openings.
Need a strong cover letter can help set you apart from the completion. Our professional cover letter builder shows you how.
Groundskeeper Duties and Responsibilities
To maintain outdoor areas, Groundskeepers have many different tasks and responsibilities. The most common, based on our analysis of job postings from throughout the U.S., include:
Weed and Pest Control
One of Groundskeepers' most common responsibilities is weed and pest control. This involves preparing and applying fertilizers, herbicides and insecticides on trees, shrubs and grass. As many companies and institutions are choosing environmentally friendly strategies over chemical solutions, they require the Groundskeeper to have knowledge of alternative and natural solutions, such as organic fertilizers and integrated pest management.
Lawn Care
Maintaining lawns and fields by raking and mowing, usually with power mowers, as well as trimming the grass around walls, pathways or flowerbeds. Lawn care also involves adding mulch and aerating to promote growth and weeding, grubbing and removing thatch (roots and stems that haven't decomposed) to keep the area clean and prevent diseases.
Janitorial Work and Maintenance
Keeping the area clean requires collecting and picking up litter, debris and brush from the grounds and parking areas, as well as checking and cleaning out drains and manhole covers. Maintaining the area may require making minor repairs or using carpentry skills to construct flowerbeds or wooden retaining walls. This can also involve installing or making repairs to landscape lighting, gates, fences, walls and signs.
Using Tools and Equipment
Groundskeepers are required to use a variety of hand tools, such as shovels, rakes, hedge and brush trimmers, saws and axes. This may involve making minor repairs on them or replacing them, as needed. Using power equipment, such as lawn mowers, chain saws, electric clippers, pruning saws, sod cutters and snow blowers, also is often part of the job.
Operating Vehicles
The ability to safely operate various vehicles, such as tractors, pickup trucks, twin-axle vehicles, riding lawn mowers and street sweepers is key to groundskeeping.
Groundskeeper Skills
Groundskeepers must be able to follow directions and work as part of a team, but must also possess the skills and motivation to work individually and make decisions as far as the best way to care for and maintain the grounds. They must be physically strong, able to lift and move heavy power equipment and hand tools, as well as have the endurance to be on their feet most of the day, sometimes in harsh weather conditions, such as rainstorms, heavy winds or blistering heat.
Core skills Most of the job openings for Groundskeepers sought applicants with the following skills. Those that are interested in pursuing this field, should possess
Knowledge of the English language to be able to listen to directions, ask questions, provide suggestions and read work orders and instructions.
The ability and experience to provide quality customer service, which includes understanding the client's needs and demands, offering cost-effective and productive solutions and addressing the customer's concerns in a timely and appropriate manner.
The ability to safely operate and control equipment, such as sprinkler systems, power tools and gasoline-powered vehicles.
Advanced skills The following skills were listed as "preferred" on several job postings. Adding these to your groundskeeping skillset will make you more employable as a Groundskeeper or Senior Groundskeeper.
Knowledge of natural herbicides and insecticides, as well as integrated pest management.
Ability to maintain, service and fix power tools and machinery.
Creativity in the selection and design of flowerbeds, shrubs and trees.
GO PRO

Choose from fully customizable

GET PAST THE BOTS

Ensure compatibility with Applicant Tracking Systems

LOOK YOUR BEST

Save time with sleek and stylish professional design templates
Build Your Resume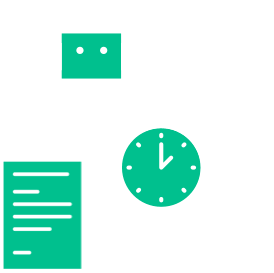 Groundskeeper Q & A
To give you even more insight into what working as a Groundskeeper truly entails, we interviewed former Groundskeeper, Bryan Clayton. Today, Bryan is the CEO of lawn care company
GreenPal
.
What are some of the core duties performed by a Groundskeeper?
The landscape and lawn is the first and last thing that guests and customers of a property see, and it's the Groundskeeper's duty to make sure that the landscape assets shine.
What challenges does this position face?
The core duties of a Groundskeeper are to make sure that the property's lawn and turf is in good health, free of any disease, and full and thick, with no patches of dead grass.
What skills does this position use most?
On top of that, the Groundskeeper must maintain the shrubbery in good trimmed order and be on the lookout for any disease in plants and seasonal color in the landscape beds to prevent death losses to shrubs and trees. Mowing, mulching, trimming, and routine inspections of landscape assets are the core duties of the Groundskeeper to maintain a property's landscape in pristine order.
What should someone consider before becoming a Groundskeeper?
At times the work can be manually intensive; not only does the Groundskeeper have to use his brain with staying out in front of diseases and insects that can cause damage to the landscape, the Groundskeeper also has to use his back, at times executing the manual labor of spreading mulch, trimming shrubs, hauling off and disposing of lawn debris, push mowing and operating grass trimming equipment, which can be physically exhausting for more than a few hours at a time.
What type of person is successful in this job?
This can also so be physically taxing during the hottest periods of the year in July and August, when temperatures can get over 100 degrees in many parts of the country.
What do you find to be the most rewarding about this position?
Entry-level Groundskeepers can start with minimal skills; however a tenured Groundskeeper must know plant variations and care, insect identification, disease and turf and shrubs identification and treatment.
Groundskeeper Salary
The average salary for landscaping and groundskeeping workers, according to the BLS, is $25,000. The top 10 percent of these professionals earn around $39,500 yearly, while the lowest 10 percent make $18,400. Groundskeepers in the following three states make the highest median salaries in the U.S. – District of Columbia ($35,100), Massachusetts ($32,800), and Alaska ($31,300).
Groundskeeper Resources
As you will likely want to gather as much information as possible when making a career choice, we have scoured for the best online and print resources to help you learn more about what it takes to work as a Groundskeeper.
On Twitter
@TFC_GroundsDept
Advice and photos from the Groundskeepers of BMO Field, an outdoor stadium in Toronto, Ontario, Canada.
@BCsodfather
Personal account of Bob Christofferson, Head Groundskeeper for the Seattle Mariners.
@TurfSpartanLord
Stephen Lord, Head Groundskeeper for the Cincinnati Reds, shares his experience maintaining the field.
Groundskeeper Resume Help
Explore these related job titles from our database of hundreds of thousands of expert-approved resume samples: