What is a Chief Investment Officer?
Chief Investment Officers are high-level executives in charge of managing their organization's investment portfolios. They develop both short-term and long-term investment plans, recommend investments and oversee a team of staff-members who are responsible for monitoring pensions, managing assets and allocating assets, among other things.
Chief Investment Officers report to their organization's board of trustees for the purpose of maximizing shareholder profits. They can work for investment firms, banks or retail companies and typically work exclusively in an office environment, although they will most likely be required to travel in order to meet with shareholders, trustees and third-party service providers. According to data published by the Bureau of Labor Statistics, overall demand for Chief Executives, which includes Chief Investment Officers, is rising by 6 percent. This is expected to result in the opening of 147,000 new positions through 2024.
Interested in a cover letter? Our cover letter builder walks you step-by-step through the process of writing your own. With pre-written text suggestions for every section of your letter, writer's block will be a thing of the past.
Chief Investment Officer Duties and Responsibilities
In order to make sure that their organization is making sound investments and that shareholders are satisfied, Chief Investment Officers perform a wide variety of important tasks. We analyzed several online job postings to identify these core Chief Investment Officer duties and responsibilities.
Create Investment Processes
Whether they are implementing brand new processes or redesigned pre-existing ones, one of the most crucial responsibilities of a Chief Investment Officer is that of creating effective and efficient investment processes. There are many different types of investment strategies, and it's the job of the Chief Investment Officer to determine which strategy is best for their organization and then modify it as needed.
Make Investment Recommendations
When a Chief Investment Officer's organization is considering making an investment, it falls to him or her to evaluate those potential investment opportunities and make a recommendation based on that evaluation. In addition to maximizing shareholder profits and investment returns, Chief Investment Officers must also adhere to any previously chosen investment strategies.
Allocate Assets
On a regular basis, Chief Investment Officers must decide how much money each department and project within their organization will receive. In order to make such decisions, the Chief Investment Officer will need to utilize risk management models, analyze budgetary limits and predict how much money will be required to meet certain goals and complete certain projects with as much accuracy as possible.
Secure Third-Party Services
It is not uncommon for a Chief Investment Officer's organization to seek advice and services from third-party investment providers. This doesn't mean that the Chief Investment Officer's job will be done for them, however--he or she will still need to evaluate and communicate with potential third-party providers to determine whether or not they will be a good fit for the organization.
Build Teams
As the person who is responsible for their organization's investments and asset management, Chief Investment Officers must also play an active role in selecting qualified personnel who can effectively help them shoulder that responsibility. Doing so requires conducting interviews, reviewing resumes and researching potential candidates.
Chief Investment Officer Skills
Successful Chief Investment Officers are highly motivated, results-driven individuals who are undaunted by complex investment portfolios. They are excellent leaders and quick thinkers who are just as comfortable tackling big-picture projects are they are planning day-to-day tasks. In addition to these general skills and personality traits, employers are looking for Chief Investment Officers with the following skills.
Core skills: Based on our analysis of online job postings, employers are seeking Chief Investment Officers with the following core skills. If you're pursuing a career as a Chief Investment Officer, focus on these.
Strong knowledge of return generation strategies
Strong knowledge of all asset classes
Strong knowledge of various investment products
Excellent verbal and written communication
Excellent leadership skills
Ability to juggle multiple projects
Ability to lead large teams
Advanced skills While most employers do not list the following skills as being strictly required, many list them as being preferred. To expand your career opportunities, hone in on these.
Experience in the particular industry to which a potential employer belongs
Certification as a Chartered Financial Analyst (CFA)
Tools of the trade Chief Investment Officers use a variety of tools to accomplish their daily goals. If you plan on becoming a Chief Investment Officer, make sure you're comfortable with the following.
Digital financial management systems
Recent versions of Microsoft Office software suites
Telecommunications systems
Digital communication systems, such as email
GO PRO

Choose from fully customizable

GET PAST THE BOTS

Ensure compatibility with Applicant Tracking Systems

LOOK YOUR BEST

Save time with sleek and stylish professional design templates
Build Your Resume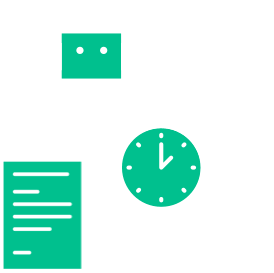 Chief Investment Officer Q & A
In order to get an insider's perspective on what it's like to be a Chief Investment Officer, we spoke to Joshua Wilson, CMT, partner and Chief Investment Officer at
WorthPointe Wealth Management
.
What are some of the core duties performed by a Chief Investment Officer?
The CIO is essentially in charge of keeping all the moving parts of an investment house in order. That means managing investment teams, sourcing and reviewing investment personnel and investment opportunities, reviewing current investments and communicating the firm's investment direction and philosophy to stakeholders.
What challenges does a Chief Investment Officer face?
Time management is probably the biggest hurdle. While one may think of the CIO as someone who simply makes investment decisions, the position demands much more. The CIO has a wide array of duties. Some related to the actual investment management are more technical and data intensive, while others are require more interpersonal skills and the ability to meet the needs of compliance and also translate what is happening for marketing staff.
What skills do Chief Investment Officers use most?
I consider myself a professional translator. I've got to take the data and reports being provided to me by analysts, advisors and portfolio managers and weight its importance, apply it to our process and translate it in a way that client-facing staff and marketing staff can understand it and benefit from it.
What should someone consider before becoming a Chief Investment Officer?
Before becoming a CIO, one should really consider whether they want to step away from certain duties that they may enjoy. For example, a CIO won't spend as much time with data creation and/or the day-to-day management of a portfolio as a portfolio manager would. He or she won't spend as much time interfacing with clients as a relationship manager would. A CIO is responsible for the big picture of everything investment related and thus can't have the deep relationships with data or with clients. If you'll miss either of those too much, you might be happier if you don't become a CIO.
What type of person is successful in this job?
Someone who enjoys data and processes but who is able to step away from the micro-level and focus on the big picture.
What do you find to be the most rewarding about being a Chief Investment Officer?
I enjoy puzzles, and the financial markets make up a very complex and constantly evolving puzzle. The role of the CIO can be described similarly. Seeing that puzzle come together and adapt successfully is something [which] I find tremendously rewarding.
Chief Investment Officer Salary
According to the Bureau of Labor Statistics, the median annual salary for Chief Executives, which includes Chief Investment Officers, is $175,110 per year. Chief Investment Officers in the tenth percentile earn $68,600 per year, while those in the 90th percentile earn $187,200 per year. Chief Executive Officers in Alabama, California and Colorado earn the highest median annual wage in the United States at $187,200 per year in each state.
Chief Investment Officer Resources
We compiled this list of resources to help you continue exploring your career as a Chief Investment Officer. Whether you're looking for informative blogs or helpful books, you're sure to find something below.
On the Web
Abnormal Returns
This blog has been active for more than ten years and contains a wealth of articles on investment and links to financerelated news stories.
The Reformed Broker
Written by financial advisor Joshua M. Brown, this blog analyzes politics, finance and media.
A Wealth of Common Sense
In this blog, Ben Carlson, CFA shares his insights on wealth management, investor psychology and financial markets.
Chief Investment Officer Resume Help
Take a look at these related titles from our vast online library of more than 5,000 real-world, expert-approved resume samples: