What is a Business Development Coordinator?
Business Development Coordinators are responsible for maintaining good relationships with current clients while simultaneously building new client relationships and generating fresh sales. It is their job to make sure that current clients are satisfied and potential clients are interested in securing their organization's services.
Business Development Coordinators typically work exclusively in an office setting, although they may also be required to travel to meet with clients. They usually report to senior-level staff members, such as the Business Development Director and/or Sales Director, while also leading and possibly training a team of junior-level personnel. According to the Bureau of Labor Statistics, demand for Sales Managers, which includes Business Development Coordinators, is rising by 5 percent. This is expected to result in the opening of 19,000 new positions through 2024.
Want to add value to your job application? Using a professional cover letter builder can help you stand out from the competition. Use ours to build a stand out letter that will get you noticed.
Business Development Coordinator Duties and Responsibilities
In order to ensure that current clients are happy and potential clients' concerns are addressed, Business Development Coordinators perform a variety of essential tasks. We analyzed several online job postings to identify these core Business Development Coordinator duties and responsibilities.
Develop Plans
Once a client has signed on with a Business Development Coordinator's company, they can't simply be added to a roster and then set aside. Instead, it's up to Business Development Coordinators to partner with sales personnel in order to develop plans which can boost their clients' sales and success for years to come.
Meet Potential Clients
A lot has to happen between the point when a potential client becomes aware of an organization's services and the point when a client signs a contract with that organization. That intermediary stage is where Business Development Coordinators come in. They communicate with potential clients through conference calls, emails and in-person meetings for the purpose of fully explaining how their organization can benefit the client's business as well as addressing any hesitations which the client may have.
Research New Clients
Oftentimes, a Business Development Coordinator's organization will have to seek out new clients, rather than having new clients seek them out. Because of this, it's the job of the Business Development Coordinator to use a combination of internet research, professional networking connections and referrals to identify and reach out to potential clients.
Coordinate Logistics
A large portion of a Business Development Coordinator's job involves traveling to meetings, holding in-office meetings and facilitating work between different departments. In order to perform those duties with as few miscommunications as possible, Business Development Coordinators need to set meeting times, inform all relevant parties of when and where each meeting will be held and keep clear records of each decision that's made.
Business Development Coordinator Skills
Successful Business Development Coordinators are motivated, results-driven individuals who are just as passionate about fostering good client relationships as they are about promoting positive work relationships within their own organization. They are natural leaders, are likely to self-identify as a "people person" and thrive on setting and meeting goals. In addition to these general skills and personality traits, employers are looking for Business Development Coordinators with the following skills.
Core skills: Based on our analysis of online job postings, employers are seeking Business Development Coordinators with these core skills. If you'd like to become a Business Development Coordinator, focus on the following.
Excellent written and verbal communication
Excellent interpersonal skills
Ability to work with cross-functional teams
Ability to work independently
Ability to work in a fast-paced environment
Business acumen
High attention to detail
Advanced skills While most employers do not strictly require the following skills, they are often listed as being preferred. To expand your career opportunities, hone in on these
Experience with cold calling and cold emailing
Experience developing project budgets and workplans
Knowledge of the particular industry to which a potential employer belongs
Tools of the trade Business Development Coordinators use a variety of tools to accomplish their day-to-day goals. If you plan on pursuing a career as a Business Development Coordinator, you should be comfortable with the following.
Recent versions of Microsoft Office software suites
Telecommunications systems
Digital communications systems, such as email and social media
Standard office equipment, such as copy machines and printers
GO PRO

Choose from fully customizable

GET PAST THE BOTS

Ensure compatibility with Applicant Tracking Systems

LOOK YOUR BEST

Save time with sleek and stylish professional design templates
Build Your Resume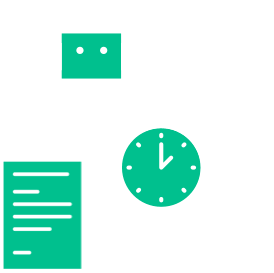 Business Development Coordinator Q & A
In order to get an insider's perspective on what it's like to be a Business Development Coordinator, we spoke to Laura Tyson, the Business Development Coordinator for the engineering, construction and surveying firm
Shafer, Kline & Warren
.
What are some of the core duties performed by a Business Development Coordinator?
As a Business Development Coordinator, one of my main focuses is serving as the communication link between our project managers and our customer relationship management (CRM) database. Tracking business leads is essential to building a strong database with intelligence that can be leveraged to help win work. There is also a lot of research involved in the job, including researching potential clients, project funding and key influencers. Personally, my favorite part of the core duties is networking and building the relationships that will help the company win work. Networking and fostering those relationships is key.
What challenges does a Business Development Coordinator face?
One of the challenges is helping manage different individuals' expectations for your role. It's such a multifaceted role; it can be really important to set those expectations. For example, we have employees with varying technology skills, and because database tracking is such an essential component of the job, I help them work with the database. The challenge is to balance helping them with teaching them how to do some of the data input and management themselves.
What skills do Business Development Coordinators use most?
I think the most important skill is interpersonal communication. You work with a variety of people, both internal and external to your organization. Many of these people have different communication styles and processes. As a Business Development Coordinator, you need to be able to figure out what works best with each person and adapt to that communication style. Additionally, it's important to be self-motivated and be able to dig in and figure things out. This includes problem solving for the team, researching and filling in missing information, and managing multiple projects and priorities.
What should someone consider before becoming a Business Development Coordinator?
Data entry is a very necessary part of the job. I think you need to be aware of this, but even though it can be tedious, it can also be very rewarding when your company wins a job because of a relationship you helped develop using data.
What type of person is successful in this job?
Personable, self-motivated people will excel at this job. You have to be able to carry on a conversation with a variety of people and personalities [and] get the right information for the projects and potential job opportunities. If there is missing information, you have to find it. You have to be the type of person who can identify the missing links and figure out how to fill them in with the information the company needs.
What do you find to be the most rewarding about being a Business Development Coordinator?
Of course, contributing to a winning team is very rewarding. However, I think the most rewarding thing for me has been the networking. After you go to several events, people start to recognize you, and you can see the personal relationships you are building. I know these relationships will be important to our company. That's what makes it such a fulfilling job.
Business Development Coordinator Salary
According to findings published by the Bureau of Labor Statistics, Sales Managers, which includes Business Development Coordinators, earn a median annual wage of $113,860. Business Development Coordinators in the 10th percentile earn $54,590 per year, while those in the 90th percentile earn $187,200 per year. Business Development Coordinators in New York, Delaware and Virginia make the highest median annual wage in the United States, earning $172,700, $152,900 and $146,000 per year respectively.
Business Development Coordinator Resources
We put together this list of resources to help you continue exploring your career as a Business Development Coordinator. Whether you're looking for blogs or books, you're sure to find something below.
On the Web
Fuel Lines
This blog is written by Business Development Consultant Michael Gass and features articles on strategies, tools and advice.
B2B Lead Blog
Includes marketing techniques, interviews with successful professionals and industry news.
Seth's Blog
In this blog, Seth Godin, a prominent thought leader of the marketing industry, shares his insights on marketplace trends, customer service, standards of quality and more.
On LinkedIn
Business Development
This group has more than 360,000 members and aims to connect likeminded sales, business development and marketing professionals.
Business Development Connect
This group is specifically geared towards Business Development Coordinators and other professionals involved in business development.
Cold Call Training
This group is focused on teaching business professionals how to make effective cold calls.
Books
Scaling Up
This bestselling book explores the reasons why some business succeed and grow while others fail and shrink.
Fanatical Prospecting
Another bestseller, this time explaining and analyzing best practices for cold calling, social selling and opening sales conversations.
New Sales. Simplified.
This book offers proven formulas for prospecting, developing and closing business deals.
Business Development Coordinator Resume Help
Take a look at these related job titles from our extensive online library of more than 5,000 real-world resume samples: