Featured in:
Should You Include References on Your Resume?
References are a list of professional contacts that can testify to your character, skills and abilities. A resume is meant to list credentials, experience and skills, not references. However, listing references on a resume will depend on the circumstances.
Many people question the need for references. The reality is that unless requested, references should be omitted from a resume!
Cons of listing references
Takes up space in your resume
If unrequested, this is too much additional information?
For many employers, references are used to confirm details you may have shared about your work history. This is why reference checks are usually toward the last part of the interview process.
Instead of listing them on your resume, create a separate list of potential references –– "just in case" –– so you're ready. Being asked for references may be an indicator that you may be a serious contender to win the job!
When to list references
If instructed in the job post or ad.
Then, provide your references as part of your resume or through the application process.
If given a job application with a references section. But, if you give references on-the-spot make sure you warn them to expect a call right after!
When applying for government jobs.
Most agencies will request them directly on the job post.
The Right Way to List References
To list your references the right way, you will need to provide their contact information along with a brief background of your relationship with them.
On a separate document, create a header that includes your name, phone number and email. Make sure to use the same fonts and colors for the same look and feel as your resume. List your references with the following information:
Name
Current Job/Position
Company
Phone Number
Email Address
Your Relationship to this Person
Complete the reference information with a description explaining where, when and how you know or worked with the person. Be straightforward and only use one sentence.
The number of references you list depends on your career level. If you're new to the workforce, you may only need to list three references. However, if you're seeking an executive role, you will want to include at least five to seven key professional contacts and colleagues from your career history.
Even though recruiters may not contact all references on your list, having a selection of references ensures they can move to the next one in case a reference is unavailable.
If you are applying for different jobs, select colleagues or contacts that are knowledgeable enough to discuss specifics relevant to the job you're applying for.
Who to Use as a Reference
Listing the right references can have a big impact on your ability to land the job.
It is important to carefully select job references that are familiar with both the industry in general and your work. This can be previous employers, coworkers, academic advisors and even friends that can attest to your abilities.
List references starting with your most impressive or important reference. Think about how closely you worked with them and how they would explain your qualities to the employer.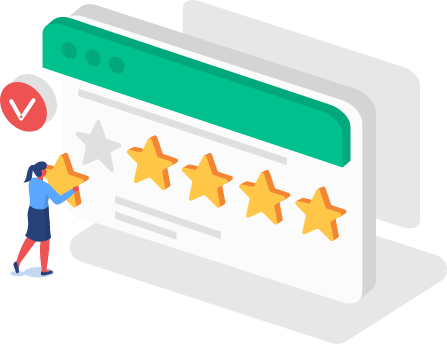 When selecting your references, it's important to ask your contacts if they are comfortable with you providing their names before you use them. Not everyone has the time or energy to help!
Plus, this also prepares them ahead of time to expect a call. Giving your references a heads up, will give them time to think about what they want to say and prepare what they want to highlight about you.
Your best references will be people who admire and know your work ethics. Select someone that can vouch for your experience and confirm you'll be a great addition to the team.
3 Reference Section Examples
Here's are three examples of how you can list your references correctly:
Jennifer Williams Director of Marketing Southwest Airlines 555-555-5555 j.williams@——.com
Jennifer was my direct supervisor while I worked as a sales manager for Southwest Airlines from 2018 to 2020.
Joseph Miller Digital Marketing Manager Vende Digital 555-555-5555 joseph.miller@—–.com
Joseph Miller was my digital marketing manager during the time I was responsible for managing multiple company-owned e-commerce storefronts.
Mark Davis Professor Southern Methodist University 555-555-5555 mark.davis@——.com
Mark Davis was my professor and academic mentor until I completed my MBA.
Once the employer hires you, contact your references back to thank them! It's always important to show gratitude in your network of contacts. After all, their words may have increased your chances of landing the job.