Featured in:
More Business Development Manager Resumes
Use these Business Development Manager samples as a guideline or visit our extensive library of customizable resume templates.
Additional Business Operations Resume Samples
How to Format a Business Development Manager Resume
Give recruiters insight into your best attributes and business development skills with the right resume format. How you format your resume will depend on your experience. Let's look at these two sample candidates to see how they leverage a different resume format to highlight their strengths.
Candidate A can use a chronological resume to highlight their steady employment. Candidate B can highlight their skills instead to shift the attention away from their short work history with a functional resume.
Chronological Resume
15

years in the workforce

7

years at this job

BBA

Business Administration
Work History
Market Business Development Manager, SoundCloud
February 2015- current, Brooklyn, NY
Effectively met and exceeded business revenue plans by 2% yearly on Premise Food Service and DSD.
Added 350 revenue-generating outlets in the last four years.
Grew wholesale channel by 22% and gained 39 new products with the largest wholesaler-reseller in the region in three years.
Functional Resume
4

years in the workforce

8

months at this job

BS

Psychology
Professional Skills
Business Development Skills
Enlist primary care doctors and other specialists to join our physician network.
Offered on-site training for physicians and staff for techniques to implement our pharmaceutical-grade supplements into their practice.
Persuaded physician partners to invest over $300,000 in other company entities.
Sales Skills
Conducted product demonstrations as a critical element of the sales process with internal and external audiences.
Avid negotiator, increased annual sales by 20%.
Planned and oversaw new marketing strategies with digital media.
Business Development Manager Resume Samples
No results found
6-10

years of experience

Effectively met and exceeded business Revenue Plans by 2% yearly ( On Premise Food Service and DSD)
Added 350 revenue generating outlets in last four years
Grew Wholesale channel 22%, and gained instatement of 39 new products with the largest Wholesaler-Reseller in the Region in three years
Identified and Developed 5 Full Line operators that grew by 9% in volume and 13% in profitability in four years
Projected monthly volume, penetrations, and new business acquisitions versus company spend and successfully met objectives yearly
0-5

years of experience

Objective: Sign up primary care doctors and other specialist to join our physician network.
Trained physicians and their staff on how to implement our pharmaceutical grade supplements into their practice.
Increased base territory direct sales from $13,500 to $30,000.
100% of base quota achieved monthly.
Generated $25,000 in new accounts.
Persuaded physician partners to invest over $300,000 in other Company entities.
0-5

years of experience

Directed all sales and marketing activities for the construction pipe piling market in the US, Canada, Mexico, and the Caribbean.
Generated 53% of company revenue for 2013 and 68% of company revenue for January - August 2014.
2014 YTD (January - August) construction pipe sales 15% above 2013 annual (January - December) sales.
Achieved 15% increase in 2013 sales versus 2012 sales.
Solved ongoing logistics problem resulting in successful resolution of issue and multiple additional orders from customer.
Contributed to raw material negotiations for key project resulting in 10% additional profit.
Developed and implemented business plan and marketing strategy for pipe piling market.
Negotiated all sales contracts for pipe piling market.
0-5

years of experience

Acquired first 1000 customers for cloud based developer platform
Built customer acquisition strategy that generated consistent monthly growth of at least 10%
Improved sales funnel from awareness to conversion and doubled account activation rates
Planned marketing budgets and lowered cost per visit from $50 to $2
Optimized AdWords campaigns to account for 25% of all new customers acquired
A/B tested messaging on homepage to optimize user flow and decrease dropoffs
0-5

years of experience

Focused on acquiring new business to business technology clients via cold calling and extensive follow up. Established relationships with local developers and engineers in order to fill company orders.
Generated new business for the firm via cold calls, in person visits, referrals from contacts and networking on social media.
Made an average of 60+ calls per day.
Utilized a CRM to track down old prospects in attempt to convert to new revenue as well as re-establish relationship with previous paying clients.
Produced orders for over $35k+ in fees within the first 60 days.
Established and maintained relationships with several major IT vendors in the Miami/Ft Lauderdale area.
0-5

years of experience

Grew business by $700k in revenue selling loan modification assistance, litigation, refinancing, short sales, and other legal services
Negotiated and closed sales establishing 180 new customer accounts
Developed a database of qualified leads through referrals, cold calling, direct mail, email campaigns, and networking
Persuaded management to implement tools including GoToMeeting and DocuSign to be more strategic and speed up the sales cycle
Exceeded monthly, quarterly, and annual sales quotas set by management
Six time Presidents Club Member
0-5

years of experience

Managed the inventory control process which included processing orders, returns, and incoming inventory
Analyzed monthly sales to identify product lines that needed additional promotion in order to maximize profits
Collaborated with marketing team to develop successful marketing strategies including catalog and magazine
Assisted in the negotiation and closing of deals with key clients such as The Shopping Channel in Canada, QVC in the United States and TVSN in Australia
Provided sales support for new and inactive customers increasing sales volume by 35%
0-5

years of experience

Responsible for acquiring new business and growing existing business within the Indiana market.
Qualified and contacted prospects through a combination social media, networking events and cold calling
Exceeded 2014 company established gross profit goal of $360K ($440K).
Maintained personal performance including contact databases, activity reporting and sales forecasts.
Monitored competitive activity and market conditions to provide feedback to management regarding new product and installations.
Participated in trade shows, industry events, customer entertainment activities, sales meetings, training programs and conferences as directed.
Sales effort resulted in the placement of 380 temporary employees being placed within 21 months.
Recognized as employee of the month 3 times due to outstanding sales performance in 2014.
0-5

years of experience

Personally responsible for more than 65% of a departmental growth over the past four years through new customer acquisition.
130% increase in customer base; resulting in 37% revenue growth.
Consistently maintained a customer retention rate of 91%, while exceeding profitability targets.
Customized product and service offers to align with target market developments.
Developed strategic partnerships with the supply chain.
Played a leading role with all strategic marketing initiatives.
0-5

years of experience

Call over 80 prospective contacts per day to place top-tier candidates in open positions
Developed and maintained of branch accounts through outside sales activity as well as generating new sales leads
Cross-sold multiple lines of business to clientele to ensure they are taking full advantage of [company name] network of candidates
Managed team of 3 recruiters to coordinate with clients on candidates' resumes, interview times & qualifications
Strengthened client relationships through 10 - 12 weekly on-site client visits to better understand client culture and preferred candidate background
Maintained accurate and up-to-date fact sheets or related documents on all clients and targeted potential clients by utilizing COSMOS Silverlight CRM system
Awards: Top Sales Rookie - Zone 5 2013/3rd Place - National New Client Competition Q3 2013
0-5

years of experience

Kentucky and Arkansas territory. Developing business opportunities and enhance relationships with Fortune 500 companies. Drive profitability through business acumen solving complex customer problems and the introduction of new service lines
Maintained customer portfolio and responsible for over $5 million in annual revenue in 2 territories
Coordinated sales activity with operations staff to ensure service delivered in timely, complete, and profitable basis
"On Call" schedule
Developed relationships with established customers and developed new business
Maintain comprehensive knowledge of marketplace, (i.e., railroad industry, environmental services industry, economy, competition) in assigned territory
0-5

years of experience

Presented and sold a centralized online platform hosting category-specific procurement reports for mid-size and Fortune 1000 companies.
Sold to C-Level, VP, Director, and Managerial level of Supply Chain, Procurement, Strategic Sourcing, MRO (Maintenance Repair and Operations), and Marketing by developing solutions to meet departments annual cost reduction, cost avoidance, productivity, supplier consolidation, and risk mitigation goals.
Provided B2B consultancy identifying and training users on market intelligence to leverage for restructuring processes in data collection, market research, RFx, negotiations, contracting, implementation, and continuous improvement.
Built a pipeline worth $1.2 Million for Fiscal Year 2015 with weighted revenue of $253,000 through March 2015.
Generated 84 new business opportunities in 8 months span.
Progressed deals through lifecycle implementing SPIN selling method.
Managed a pipeline of 300 accounts using Salesforce.
0-5

years of experience

Successfully launched the international sales team that has generated more than USD 41M in revenue since its inception
Hired, trained and recruited key talent to sell to more than +50 new customers in 9 countries out of four sales offices
Developed 8 new suppliers to regularly procure from to maintain growing international sales figures
Conducted expert market analysis to take a competitive position in the market, whether by sourcing fresh cargo, or by selling from inventory, or shifting sales channels
Currently working on global marketing strategy to promote brand identity in the global market
6-10

years of experience

Sold $1.6 million service contract to 'London Waste' prior to my immigration to USA.
Sold commercial security, cleaning and washroom services across a wide portfolio of clients.
Prepared sales presentations and followed up with the decision makers.
Negotiated final terms and conditions.
Arranged appointments and executed site visits to establish client requirements.
Trained newly appointed telesales personnel and BDM's.
Built potential client pipeline and maintained Access database.
Load More
Business Operations Cover Letter Examples
Create your own professional resume in just minutes.
Try our resume builder today
Build Your Resume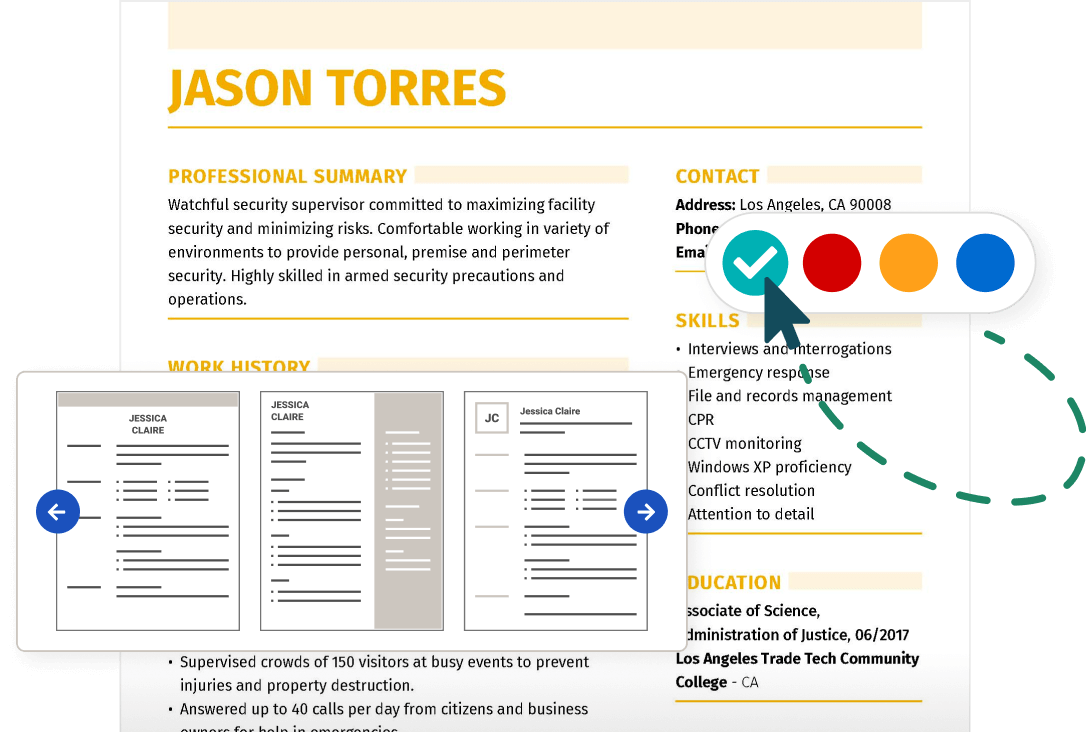 Business Development Manager Resume FAQ
What does a business development operations manager do?
An operations development manager ensures a smooth workflow. They oversee the development projects in a company and provide solutions for problem areas.
They optimize the daily operations by working closely with development teams. A business development operations manager sets guidelines and budgets goals while implementing the company's policies and regulations.
They are strategic and perform research and analysis to identify the strengths and weaknesses of current operations.
Is business development the same as operations?
Business development and operations are different positions. The operations manager supervise the daily operations. An operations manager is also actively involved in training and hiring procedures. They work with human resources to improve quality and productivity.
Business development managers, on the other hand are the initial point of contact for new clients. They find potential clients and tackle new business contacts. For this reason, they are always seeking information on the products and services the company provides and creating strategic outreach that will increase buyers.
Is business development manager a good career?
Yes, being a business development manager is a great career! If you're passionate about business development, this industry comes with high salaries and perks, and creativity and growth opportunities.
Business development managers are in high demand because they identify new business opportunities that generate revenue, improve profitability and help the business grow.
Part of the skills required for being awesome at this job is creativity, confidence and communication.