What is a Media Director?
Media Directors are the professionals who are the brains behind the most iconic advertisements. They are responsible for all stages involved in creating and implementing an advertising campaign. This process involves many tasks, and Media Directors call upon a unique blend of skills to get their jobs done.
The role of Media Director is a senior management position. Employers typically want candidates with a Bachelor's Degree in Business Administration, Marketing, Advertising or a related field. Employers also favor candidates with at least two years of marketing experience, and preferably in a managerial role. Media Directors typically work in an office setting, although part of their job can involve going off-location to meet with clients. They can either be employed directly by a company, or they can work for a marketing consultancy firm. According to the Bureau of Labor Statistics, demand for Advertising, Promotion and Marketing Managers, which includes Media Directors, is set to rise 9 percent through 2024.
Want to add value to your job application? Using a professional cover letter builder can help you stand out from the competition. Use ours to build a stand out letter that will get you noticed.
Media Director Duties and Responsibilities
Media Directors are the "boss" of an advertising campaign. Their duties involve anything and everything related to crafting the components of a campaign, launching the campaign and measuring the campaign's results. The following list is made up of the core duties and responsibilities most common for Media Directors.
Identify and Articulate Client Needs
Media Directors spend a fair amount of their time meeting with clients and potential clients. It is during these meetings where they identify the client needs, and then they articulate these needs to their team. This involves creating tangible tasks out of conceptual ideas and delegating them to the proper team members.
Create, Maintain and Analyze Marketing Plans
The marketing plan is the playbook for creating deliverables That service the client's needs. Media Directors create the strategic vision of a marketing campaign, and then they work with their Marketing Project Managers to figure out what needs to get done , and by whom, in order to make that vision happen.
Build and Maintain Client Relationships
Media Directors are typically the head liaison between current clients, as well as potential clients. They must have good communication skills in order to manage client concerns, and they must use their negotiation skills to negotiate pricing with new clients.
Stay Abreast of Industry Trends
Marketing is an industry that changes rapidly. Media Directors must stay on top of current trends, particularly in relation to new distribution channels. This involves exploring all of the social media platforms and understanding how they can each be used in the context of meeting a client's needs.
Manage all Parties Involved in a Given Campaign
In addition to strategist and salesperson, the Media Director is a leader. They are responsible for delegating all tasks and making all decisions, as well as ensuring all deliverables are completed on time and on budget.
Media Director Skills
Media Directors have to have a laundry list of skills in order to do their jobs. First and foremost, they are leaders. Media Directors are responsible for delegating tasks to all of the people involved in a marketing campaign, and then making sure client deliverables are finished on schedule. Secondly, Media Directors are strategists. They must be strategic thinkers who can think in terms of the big picture, yet can also focus on the minute details of a strategy. The following skills are the skills that are most important for Media Directors to possess.
Leadership Skills Marketing Directors are not only in charge of developing the strategic vision of a campaign. They are also responsible for delegating tasks to their team in order to make their vision a reality. Media Directors are constantly using their leadership skills to know the right people for each task, as well as to motivate their team in a way that maximizes production.
Negotiation Skills Media Directors are responsible for building and maintaining client relationships, and a big part of this is the negotiation process. Media Directors use their negotiation skills when they identify the needs of a prospective client, and then put together an offer based on these needs.
Analytical Skills Media Directors need analytical skills to create data-driven marketing plans. They use this skill set when deciding on Key Performance Indicators for a campaign, as well as making sense of campaign results.
Strategic Thinking Skills Although all of these skills are vital, Media Directors call upon their strategic thinking skills the most. They are ultimately the decision maker when it comes to the strategy of any marketing campaign. Part of being a good strategic thinker means being able to process information quickly and make sound decisions based off of said information.
Self-Learning Skills What separates great Media Directors from average Media Directors is their passion for learning, particularly when it comes to marketing. In the age of the Internet, there is seemingly a hot new marketing tool, platform or strategy every week. Media Directors have to have the ability and willingness to learn new platforms on their own and apply what they learn to their work.
GO PRO

Choose from fully customizable

GET PAST THE BOTS

Ensure compatibility with Applicant Tracking Systems

LOOK YOUR BEST

Save time with sleek and stylish professional design templates
Build Your Resume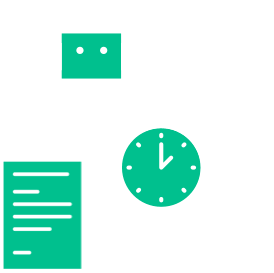 Media Director Professional Requirements
As we mentioned earlier, a Bachelor's degree is the standard level of education for Media Directors. Most Media Directors have their Bachelor's in Marketing, Advertising, Business Administration or a related field. All of these disciplines teach the principles of marketing and business that Media Directors use to do their jobs.
Some employers, particularly those in highly competitive areas, prefer to hire candidates who have a Master's in Business Administration with an emphasis in Marketing.
Media Director Salary
According to the Bureau of Labor Statistics, the national median salary for Advertising and Promotion Managers, which includes Media Directors, is $95,900. Those in the top 10 percent make over $187,000, while those in the bottom 10 percent make under $42,400. The three states with the highest median salaries for Media Directors are New York at $173,000, Delaware at $141,900 and Colorado at $129,800.
Media Director Resources
If you want to know more about what it takes to get a job as a Media Director, or life as a Media Director, then check out our list of resources below.
Communications Media Management Association
The CMMA has been in operation for over 70 years, which makes it one of the oldest professional organizations for media professionals. They have an annual national conference, as well as regional, local and virtual conferences throughout the year.
The American Marketing Association
The AMA is one of the largest professional organizations for Marketers in America. The AMA's blog is an excellent resource for Media Directors to stay current on the latest marketing trends.
Hubspot.com
Hubspot is one of the most trusted marketing publications in the Blogosphere. It is regularly updated with posts that span the spectrum of marketing topics.
ContentMarketingInstitute.com
This marketing blog focuses specifically on content marketing. It is regularly updated with tips, tricks and industry trends.
MarketingProfs.com
This blog boasts an email list of over 600,000 subscribers, which shows they provide immense value to their readers. They offer premium materials as well, such as digital courses and seminars.
Media Director Resume Help
Explore these related job titles from our database of hundreds of thousands of expert-approved resume samples: