What is a Performance Analyst?
A Performance Analyst basically evaluates system performance and outcomes, most often for companies, although there are many other responsibilities involved. They advise companies on how to make organizations more profitable through reduced costs and increased revenues and basically organization's efficiency. Performance Analysts build relationships, write reports and make presentations. They should also possess strong analytical and communication skills to complete their jobs effectively.
Performance Analysts often work many hours under tight deadlines. According to the Bureau of Labor Statistics, in 2014, about 3 in 10 worked more than 40 hours per week. They may experience stress when trying to meet demands and often work many hours under tight deadlines.
Want to add value to your job application? Using a professional cover letter builder can help you stand out from the competition. Use ours to build a stand out letter that will get you noticed.
Performance Analyst Duties and Responsibilities
Analyzing a company's performance includes comparing intended outcomes with actual outcomes, evaluating quality controls to see how effective they are and identifying errors in a system. A Performance Analyst also has to communicate these evaluations to management. This communication can take the form of written or oral reports as well as making presentations. Below are core expected duties and responsibilities.
Perform Business Analysis
Performance Analysts work with knowledgeable colleagues in various parts of the business to define, design and develop analytic solutions to improve optimization and mitigate risks. They apply timely, accurate and consistent understanding of risk across an organization to predict and gauge operational risks and market risks. Performance Analysts also combine data from multiple sources to respond to high-level business questions.
Improve Operational Efficiency
Performance Analysts improve operational efficiency by providing insight into operations of a business to become more profitable. They proactively suggest areas for further analysis to generate ideas for improvements. Work with other analysts and team members to capture data requirements and present final analysis or products to customers, stakeholders and management.
Increase Profitability
Performance Analysts provide an organization with the insights it needs to understand its customers and determine whether the products provided meet their needs. They create standardized tools to obtain relevant data from the organization's data base for the purposes of data reporting and analysis and thereby develop and maintain complex analytical reports and dashboards.
Performance Analyst Skills
A Performance Analyst manipulates data using powerful analytical software and applications to prepare reports and evaluate outcomes. Thereafter they prepare reports or give presentations to people, so both communication and the ability to get along with people are important skills for this job. Since data collection is an important aspect of the job, analytical skills are important as well as the ability to meet deadlines. In addition to these general skills, employers are also looking for candidates with the following skills.
Core skills Based on the analysis of numerous job listings we identified these core skills. A potential Performance Analyst should focus on these.
Analyze financial and other data, including revenue, expenditure, and employment reports
Develop solutions or alternative practices
Recommend new systems, procedures, or organizational changes
Make recommendations to management through presentations or written reports
Confer with managers to ensure changes are working
Gather and organize information about the problem to be solved or the procedure to be improved
Interview personnel and conduct onsite observations to determine the methods, equipment, and personnel that will be needed
Advanced skills Performance Analysts research and collect data to better analyze outcomes. While most employers did not require the following skills, multiple job listings included them as preferred.
An understanding of the purpose of information systems
Practical usage of information systems from a user perspective
Up-to-date knowledge of Data Protection legislation and awareness of Information Governance
GO PRO

Choose from fully customizable

GET PAST THE BOTS

Ensure compatibility with Applicant Tracking Systems

LOOK YOUR BEST

Save time with sleek and stylish professional design templates
Build Your Resume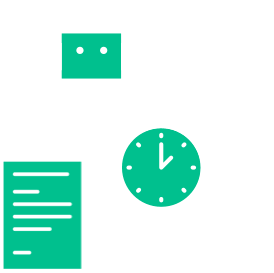 Performance Analyst Q & A
What are some of the core duties performed by a Performance Analyst?
Use data, statistical models and research to detect trends and make predictions of the future based on insights gained, create standardized tools and match solutions to individual business goals.
What challenges does a Performance Analyst face?
You need to be able to work with large volumes of data and isolate essential relevant information for best decision making.
What skills do Performance Analyst use most?
Communication skills such as writing and speaking, analytical skills to evaluate data and computer skills.
What should someone consider before becoming a Performance Analyst?
A lot of time is spent in research and collecting data so you would have to enjoy this aspect of the job. You may also give presentations so the ability to communicate well in front of groups of people is important. This job offers a continuous learning curve.
What type of person is successful in this job?
A person who enjoys having an influence in business decision making and someone who can identify future trends based on past performance.
Performance Analyst Salary
The Bureau of Labor Statistics reports that Performance Analysts earned a median annual wage of $81,320 in May 2015. The lowest 10 percent earned less than $45,970 a year, and the highest 10 percent earned more than $150,220 a year. Performance Analysts in New York, Wyoming and Virginia make the highest median salaries in the U.S. – $106,760, $105,730 and $102,810, respectively.
Performance Analyst Resources
Do you want more information? We put together this list of additional resources to help you as you continue to explore a career as a Performance Analyst.
On the Web
Practical Performance Analyst
This is a platform for professionals around the world to share, collaborate and create knowledge for users all over the world to use.
Performance Analyst Resume Help
Explore these related job titles from our database of hundreds of thousands of expert-approved resume samples: