What is a Cloud Architect?
Cloud Architects are Information Technology (IT) professionals in charge of building and deploying applications, plans and strategies within and relating to their organization's computing cloud. Their job includes monitoring cloud activity, designing and migrating applications, planning courses of action and defining computing loads, among other things. Cloud Architects occupy a unique place within the field of Information Technology, since they not only lead teams and create strategies like a non-technological manager would, but also use and possess strong technical knowledge in that same way that a technological engineer would.
Cloud Architects usually report to senior-level staff, such as an IT Director, while simultaneously building relationships with customers as well as working closely alongside teams of colleagues. They can be employed by technology companies, manufacturing companies, video game developers, design firms or any other organization that uses cloud technology. Typically, they will work exclusively in an office environment. According to the Bureau of Labor Statistics, demand for Computer Network Architects, which includes Cloud Architects, is rising by a faster-than-average 9 percent. This is expected to result in the opening of 12,700 positions each year through 2024.
Want to add value to your job application? Using a professional cover letter builder can help you stand out from the competition. Use ours to build a stand out letter that will get you noticed.
Cloud Architect Duties and Responsibilities
In order to effectively manage and design their organization's cloud, Cloud Architects perform a variety of essential tasks. We analyzed several online job postings to identify these core Cloud Architect duties and responsibilities.
Create Roadmaps
For a Cloud Architect to effectively manage a cloud, whether that cloud is public, private or hybrid, they must constantly be creating and modifying roadmaps. In the world of technology, a roadmap refers to a plan that's designed achieve either short-term or long-term goals. To create a cloud roadmap, Cloud Architects will need to take the cloud's capacity, efficiency and ecosystem security into consideration.
Describe Problems
While describing a problem may sound simple, it can involve decoding some very complicated information. For Cloud Architects, properly documenting and describing a problem within the cloud can require them to create diagrams, domain models, reference architecture and other types of software artifacts.
Devise Solutions
Once a problem has been identified, it's up to the Cloud Architect to collaborate with software programmers and engineers in order to come up with possible solutions to that problem. The Cloud Architect must then recommend the solution that they think is best and oversee the implementation of that solution until the problem has been solved or reduced.
Lead a Team
Cloud Architects aren't just in charge of analyzing a cloud's performance--they're also in charge of leading and managing a cross-functional technology team. This requires that the Cloud Architect combine technical knowledge with interpersonal skills so that the technology team can accomplish their goals efficiently and cooperatively.
Cloud Architect Skills
Successful Cloud Architects are natural leaders who are just as comfortable designing specific infrastructure plans as they are creating big-picture strategies. They are highly motivated and able to accomplish a great deal with little to no supervision, and they're always willing to learn and research in order to keep their knowledge current. In addition to these general skills and personality traits, employers are looking for Cloud Architects with the following skills.
Core Skills: Based on our analysis of online job postings, employers are seeking Cloud Architects with these core skills. If you plan on pursuing a career as a Cloud Architect, focus on the following.
Extensive experience with programming languages such as Python, Ruby and Elixir
Background in IT engineering
Strong people skills
Excellent leadership skills
Excellent written and verbal communication
Ability to design and implement cloud infrastructure, platforms and applications
Advanced skills While most employers do not strictly require the following skills, many list them as being preferred. To expand your career opportunities, zero in on these.
Knowledge of various complex IT ecosystems besides cloud architecture
Knowledge of the particular industry to which an employer belongs
Current certification as a Professional Cloud Solutions Architect (PCSA), Certified Ethical Hacker (CEH), Certified Information Systems Security Professional (CISSP) and/or other related certifications
Tools of the trade Cloud Architects use many tools to accomplish their daily goals. If you're interested in becoming a Cloud Architect, you should be familiar with the following.
Programming and coding languages
Application program interface (API) management systems
Caching, queuing, network and security systems
Computers in general
Telecommunications systems
GO PRO

Choose from fully customizable

GET PAST THE BOTS

Ensure compatibility with Applicant Tracking Systems

LOOK YOUR BEST

Save time with sleek and stylish professional design templates
Build Your Resume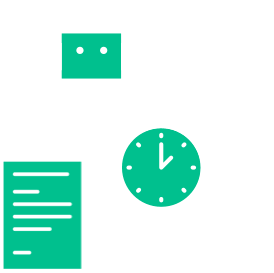 Cloud Architect Q & A
In order to get an insider's perspective on what it's like to be a Cloud Architect, we talked to Thomas Lehrer, a Cloud Architect at
OneNeck IT Solutions
.
What are some of the core duties performed by a Cloud Architect?
A Cloud Architect is responsible for understanding the market and the technologies that impact cloud adoption and functionality. A Cloud Architect must be able to understand the customer's needs, leverage that knowledge and predict where they are looking to go as well as where they should go. Finally, a Cloud Architect must be able to design a scalable solution that the team can help build, deploy and support.
What challenges does a Cloud Architect face?
There are a multitude of challenges facing a Cloud Architect, including:
What skills do Cloud Architects use most?
Technical limitations, which may require development of solutions never before deployed.
What should someone consider before becoming a Cloud Architect?
Design decisions that require research, potentially including market analysis and end-user polling.
What type of person is successful in this job?
The number one skill of a Cloud Architect is having a solid understanding of the tools available as well as the imagination and courage to integrate technologies in a fashion never seen before. Those tools could be personnel, software or even basic hardware. A Cloud Architect must:
What do you find to be the most rewarding about being a Cloud Architect?
Have strong analytical skills and be able to think at the macro level, while ensuring the design works on the micro level.
Cloud Architect Salary
According to the Bureau of Labor Statistics, Computer Network Architects, which includes Cloud Architects, make a median annual wage of $100,240 per year. Cloud Architects in the 10th percentile make $56,230 per year, while those in the 90th percentile make $155,250 per year. Cloud Architects in California, Massachusetts and New Jersey earn the highest median annual wage in the United States: $126,400, $114,400 and $114,200 per year, respectively.
Cloud Architect Resources
We put together this list of resources to help you continue exploring your career as a Cloud Architect. Whether you're looking for a blog or a book, you're sure to find something of interest below.
On the Web
CloudTech
This blog is published by UKbased company TechForge covers new technologies, various strategies and industry news.
All Things Distributed
This blog is written by Amazon Chief Technology Officer, Werner Vogels, and focuses on the Amazon Web Services (AWS) cloud.
Compare the Cloud
Written by various authors, this blog includes cloud computing tips, interviews and updates from conferences.
On LinkedIn
Cloud Computing
With nearly 400,000 members, this group is an ideal place to engage in discussion and learn about new innovations.
Cloud Architect Network
This group of more than 8,000 members is specifically geared towards Cloud Architects.
Cloud Security Alliance
With over 80,000 members, this group's mission is to promote the best security practices and provide education.
Books
Architecting the Cloud
Author Michael J. Kavis offers a vendorneutral perspective on how to choose and design a cloud service model.
Cloud Computing Design Patterns
A comprehensive guide to cloud design patterns accompanied by detailed diagrams.
The Enterprise Cloud
This book covers nearly every aspect of cloud computing and architecture and thoroughly explains the best ways to design, deploy and operate a cloud.
Cloud Architect Resume Help
Check out these related titles from our online library of more than 5,000 real-world, expert-approved resume samples: