What is an Event Assistant?
An Event Assistant works closely with an Event Planner in order to ease the Event Planner's workload. In essence, Event Assistant is the stepping-stone position to becoming an Event Planner. Tasks can range from mundane office tasks to meeting with important clients. The level of responsibility assumed by the Event Assistant depends upon how much they are trusted by their Event Planner.
The role of Event Assistant is an entry-level position that typically only requires a high school diploma. With that being said, those planning to become full-blown Event Planners typically earn a Bachelor's degree in Marketing, Public Relations or a related field. Pretty much every industry puts on events, which means they all employ Event Assistants. Event Assistants can either work directly for a company or be employed by an Event Marketing agency. The Bureau of Labor Statistics has the demand for Event Planners, which includes Event Assistants, rising 15 percent through 2024.
Interested in a cover letter? Our cover letter builder walks you step-by-step through the process of writing your own. With pre-written text suggestions for every section of your letter, writer's block will be a thing of the past.
Event Assistant Duties and Responsibilities
The duties and responsibilities of an Event Assistant vary widely, as they are largely dependent on which tasks are delegated by the Event Planner. We read through several Event Assistant job descriptions to put together the following list of core duties and responsibilities.
Assist in Event Logistics
Event logistics includes things like creating seating charts, selecting a menu, booking a venue, finding entertainment and anything else related to coordinating an event. An Event Assistant must be able to multi-task, as they wear many hats throughout the lifecycle of an event.
Maintain Communication With Event Vendors Through Lifecycle of Each Event
An Event Assistant must be a great schmoozer, as one of their primary duties is maintaining relationships with key vendors throughout an event's lifecycle. Keeping everyone happy and productive throughout the event planning process takes good verbal communication and conflict management skills.
Accurately Manage Expenses in Accordance With Budgetary Requirements
Making sure an event stays on budget is one of the Event Manager's most important duties. This requires organizational skills and proficiency with spreadsheets in order to keep meticulous records. It also requires basic financial analysis skills to look at the data and see where costs could be reduced.
Work Closely With Editorial to Develop Event Marketing Materials
The Event Assistant works closely with the Editorial department to create the marketing materials for an event. They also create materials necessary for the event, such as menus, seat assignment cards and any other type of branded material.
Create and Implement On-Site Attendee Experience Strategy
A successful event is all about the attendee experience. The Event Assistant is part of the team responsible for creating the optimal attendee experience. This involves being on-site during the event to address any attendee concerns and ensure the event goes off without a hitch.
Event Assistant Skills
An Event Assistant uses a combination of hard and soft skills to complete their daily duties. They must a people-orientated person in order to successfully communicate with other members of the event team, as well as with event attendees. Event Assistants must also have the organizational skills to keep track of all the minor parts involved with putting together an event. During our research of Event Assistant job descriptions, we put together a list of the skills you'll need to get job as an Event Assistant.
Core skills The following skills were listed as requirements by most companies in the market for an Event Assistant.
Written and verbal communication skills
Detail-orientated
Ability to maintain a professional demeanor
Customer service skills
Ability to be a team player
Ability to multitask
Conflict management skills
Analytical skills
Proficiency in Microsoft Office
Organizational skills
Advanced Skills The following skills are not required to become an Event Assistant, but they were listed by several companies as desired skills.
Project management skills
Proficiency in Search Engine Optimization
Negotiation skills
Tools of the Trade There are a few digital tools typically used by Event Assistants. These are
Spreadsheet software, such as Microsoft Excel
CRM software, such as Salesforce
Project management software, such as Basecamp
GO PRO

Choose from fully customizable

GET PAST THE BOTS

Ensure compatibility with Applicant Tracking Systems

LOOK YOUR BEST

Save time with sleek and stylish professional design templates
Build Your Resume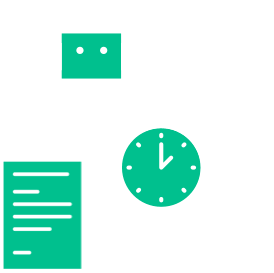 Event Assistant Salary
According to online sources, the national average hourly rate for an Event Assistant is $13. Those on the bottom of the scale make $10 per hour, while those at the top of the scale make $20 per hour. Where one is on the scale depends on experience and location. Event Assistants in major cities tend to get paid the most money.
Event Assistant Resources
Do you think the position of Event Assistant is a good fit for your skills and career goals? If so, continue your exploration with the following list of resources on the event industry.
On the Web
Event Planning Blueprint
Event Planning Blueprint is the brainchild of Melanie Woodward. While it does have a blog with great articles, it isn't just a blog. Melanie also offers courses on the various aspects of being a successful event planner. It is an excellent resource for those looking to break into the event industry as an Event Assistant.
Eventmanagerblog.com
This regularly updated blog has tons of archived articles on all aspects of planning and managing an event.
BizBash.com
BizBash is one of the most wellknown names in the event industry. They provide coverage of highprofile events, and also provide tons of advice on how to turn your event into a smash hit.
Professional Groups
Event Planners Association
This is an upstart professional organization filled with enthusiastic members.
National Association for Catering and Events
This organization boasts over 4,000 members in 40 chapters across America. They provide a score of resources for event professionals.
Event Service Professionals Association
Founded in 1988, this organization has a ton of continuing education resources for its members.
Event Assistant Resume Help
Explore these related job titles from our database of hundreds of thousands of expert-approved resume samples: