What is a Network Analyst?
Network Analysts create hardware and software configurations in order to to improve the functionality of a network system. In layman's terms, it is their responsibility to make sure that all computers within a given network can effectively communicate with one another. They may also be required to come up with technological solutions to business-related problems, and thus will be involved in the business side of their organization as well as the technical side.
Network Analysts can be employed by computer consulting companies, financial firms, government organizations, retail companies and more. They typically work in an office setting, and in some cases may be able to work remotely. Typically, Network Analysts will report to a higher-ranking staff member, such as a Network Supervisor or Network Manager, while simultaneously working very closely with a team of programmers and engineers. According to findings published by the Bureau of Labor Statistics, the demand for Network and Computer Systems Administrators, which includes Network Analysts, is increasing by 8 percent. This is expected to result in the opening of 30,200 new positions through 2024.
Want to add value to your job application? Using a professional cover letter builder can help you stand out from the competition. Use ours to build a stand out letter that will get you noticed.
Network Analyst Duties and Responsibilities
In order to keep their organization's network system up and running at all times, Network Analysts perform a variety of tasks. We analyzed a number of online job postings to identify these core Network Analyst duties and responsibilities.
Identify Problems
Before a network system can be improved, it first needs to be analyzed and understood by a Network Analyst. Doing so involves conducting tests, responding to support cases and keeping detailed records. Problems can come in a variety of forms, including faulty cables, improper installation, inefficiently used disk space and more.
Recommend Changes
Once a problem has been identified, it needs to be fixed as quickly as possible. It's the Network Analyst's responsibility to provide suggestions for solutions, whether that means upgrading equipment, replacing wall jacks or modifying wireless access points. Often, Network Analysts will need to solve business problems using technology. For example, the time workers spend on certain tasks can be reduced by properly configuring and installing enterprise resource planning (ERP) software.
Maintain Standards
The standards to which an organization holds their network system can include factors such as Internet speed and server utilization efficiency. Network Analysts are in charge of ensuring that those standards are met by monitoring communications protocols, evaluating router performance, recording data transfer speeds and optimizing a system's storage capabilities.
Implement New Technologies
Maintaining the hardware and software of their organization's network system is only half the job. Network Analysts must also consider the benefits of implementing new technology, whether that new technology is hardware, software or an operating system. This means that Network Analysts need to be constantly researching and learning about new technologies which could improve the performance of the network system.
Create Documentation
Network systems contain a vast amount of information, and that information needs to be recorded so that changes can be made and problems can be addressed. Because of this, the Network Analyst is responsible for recording hardware configuration information, software configuration administration, network performance and the layout of the network on a regular basis.
Network Analyst Skills
Successful Network Analysts are excellent problem-solvers and results-driven individuals who don't shy away from challenging tasks. They work well in a team environment, don't mind working odd hours and are able to respond to individual user support cases as easily as they are able to evaluate the problems of an entire network system. In addition to these general skills and personality traits, employers are looking for Network Analysts with the following skills.
Core skills Based on our analysis online job postings, employers are seeking Network Analysts with the following core skills. If you're interested in pursuing a career as a Network Analyst, focus on these.
Working knowledge of cabling infrastructure
Extensive knowledge of network protocols and systems
Ability to install a wide variety of hardware and software components
Familiar with wireless, wired, and remote access infrastructure
Ability to work well under pressure
Excellent interpersonal communication skills
Ability to lift computer equipment
Advanced skills While most employers do not list the following skills as being strictly required, they are often listed as preferred. To broaden your career opportunities, master these.
Certification as a CCNA (Cisco Certified Network Associate) or equivalent
Experience with scripting languages such as Perl, Ruby and Python
Tools of the trade Network Analysts use many different tools to complete their daily tasks. If you plan on becoming a Network Analyst, be sure to have a good understanding of the following.
Recent versions of Microsoft Office software suites
Telecommunications systems
Standard office equipment, such as printers and copiers
Complex computer and network systems
Infrastructure devices, such as switches and routers
GO PRO

Choose from fully customizable

GET PAST THE BOTS

Ensure compatibility with Applicant Tracking Systems

LOOK YOUR BEST

Save time with sleek and stylish professional design templates
Build Your Resume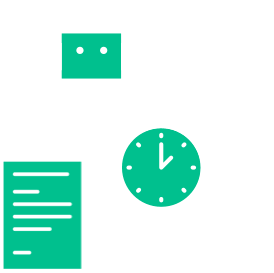 Network Analyst Salary
According to the Bureau of Labor Statistics, the median annual salary of Network and Computer Systems Administrators, which includes Network Analysts, is $77,810 per year. Network Analysts in the tenth percentile earn $47,460 per year, while those in the 90th percentile earn $124,090 per year. Network Analysts in Maryland, the District of Columbia earn the highest median annual wage in the United States–$95,400, $90,900 and $90,000 respectively.
Network Analyst Resources
We put together this list of resources to help you continue exploring your career as a Network Analyst. From blogs to books, this list is sure to have something for you.
On the Web
NetworkWorld.com
With topics ranging from infrastructure management to softwaredefined networking, this website is full of blog posts, articles, career opportunities, newsletters and more.
Cisco Blogs
Technology giant Cisco has a series of blogs which fit their reputation as a cuttingedge company. Includes breaking industry news, tips for professionals and new network technologies.
EtherealMind
Written by network architect Greg Ferro as well as other contributors, this blog contains design basics, operation tips, industry news and more.
Books
Networking All-in-One For Dummies
This comprehensive book can serve as either an introduction to networking or a resource guide for experienced Network Analysts. Covers security, wireless and mobile networks, storage, broadband technologies and more.
Network Warrior
This indepth book is targeted towards Network Analysts and other network professionals who wish to continue learning after completing the CCNA exam. Consists of detailed guides for advanced technological issues.
CompTIA Network+ AllInOne Exam Guide
Designed to help network professionals preparing to take the CompTIA Network+ exam, this book includes testtaking tips, scenarios, practice questions and online lab simulations.
Network Analyst Resume Help
Take a look at these related job titles from our extensive online library of expert-approved resume samples: