What is an Event Specialist?
Event Specialists are marketing professionals who bring marketing to the public, interacting with potential customers and demonstrating a company's product or service. Event Specialists organize and ensure the smooth operation of marketing efforts, from planning to implementation. Their goal is to generate excitement, brand awareness and boost sales by hosting events in stores, at trade shows, concert, sporting events or other public venues.
Event Specialist might work directly for the company that they are promoting, or they may work for a Public Relations or Marketing firm. They often work as part of a team to promote their products or services. The Bureau of Labor Statistics predicts that employment of marketing professionals will grow 9 percent by 2024. As organizations seek to expand their market shares, advertising, promotional and marketing campaigns are expected to continue to be an essential part of business.
Want to add value to your job application? Using a professional cover letter builder can help you stand out from the competition. Use ours to build a stand out letter that will get you noticed.
Event Specialist Duties and Responsibilities
The primary duty of an Event Specialist is to organize and run events that will boost sales and generate awareness for a product or service. Accomplishing this requires many duties and tasks. Based on an analysis of job listings, we identified some key Event Specialist responsibilities below.
Organize Promotional Events
Event Specialists come up with ideas for events that meet particular marketing needs, and then set about organizing them. Events can be as simple as a booth at an industry fair, or as complex as a huge concert. Regardless, Event Specialists are in charge of the various administrative and management tasks such as planning a venue, communicating with stakeholders and vendors, and planning activities. They also may need to market and publicize the event to attract a crowd.
Set Up and Take Down Displays
No matter the size of the event, Event Specialists have to arrive early to review program materials, set up and break down the work area and prepare products as required. At the end of the event, they are responsible for taking it all down again.
Interact with Potential Customers
During the event, Event Specialists meet with members of the public and work to convince them of the merits of the product or service. They want to develop one-to-one relationships with consumers and generate enthusiasm about the product they are marketing. They have to be very knowledgeable about the product they are promoting.
Evaluate the effectiveness of campaigns
After an event, the Event Specialist must review the process and evaluate the effectiveness of that particular event. They may need to write a report. They then work with their team to brainstorm new event ideas.
Event Specialist Skills
Employers describe the perfect Event Specialist as "self-motivated, outgoing and friendly." Events Specialists should be enthusiastic, positive and full of energy, from the planning of the event all the way through its completion. Strong interpersonal and communication skills are an absolute must, as they need to connect with customers and sell products. They should also confident and articulate. Success as an Event Specialist requires excellent planning, time management and organization skills, and the ability to work independently.
Core skills Based on a review of Event Specialist job listings, employers are looking to hire candidates with these core skills. If you want to work as an Event Specialist, make sure you have the following.
Proven record of organizing and planning successful events
Ability to stand comfortably for up to 8 hours a day
Demonstrated flexibility and adaptability
Ability to manage resources and budgets
Analytical skills to forecast and identify trends and challenges
Advanced skills The following skills are not necessary to become an Event Specialist, but they will help you stand out of the crowd. These were listed as preferred or desirable skills on multiple Event Specialist job listings.
Experience in event marketing, demonstrations, sales or retail/grocery
Understanding of the principles and implications of union and labor laws, liability insurance and venues policies to show production
Demonstrated ability to take initiative and interact with all levels of management
Ability to manage multiple projects simultaneously
Tools of the trade The tools used by an Event Specialist will depend on the particular job and product they are promoting, but the following tools will be useful to any Event Specialist. Make sure you have a grasp on these if you want to be an Event Specialist.
Microsoft Office software Word, Excel, PowerPoint
Internet applications, especially social media platforms
CRM software
GO PRO

Choose from fully customizable

GET PAST THE BOTS

Ensure compatibility with Applicant Tracking Systems

LOOK YOUR BEST

Save time with sleek and stylish professional design templates
Build Your Resume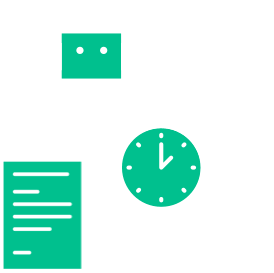 Event Specialist Q & A
To give you an insider's perspective on the job of an Event Specialist, we decided to talk to one. Laura Thornton is an Event Specialist who has coordinated events from 100 vendor tradeshows to 800 attendee black tie galas. Here are her insights.
What are some of the core duties performed by an Event Specialist?
Duties are broad so someone with a varied skillset is ideal. You might do everything from ideation to completion, including developing theme and branding, marketing, securing sponsors, logistics, decor, day of facilitation and follow up reports.
What challenges does an Event Specialist face?
You must be highly organized, able to think on your feet for any challenges that arise, and able to direct a team of varied personalities.
What skills do Event Specialists use most?
Marketing and PR skills, organizational skills, ability to talk to and get along with all types of people, team building.
What should someone consider before becoming an Event Specialist?
Many, though not all. jobs are contract so no insurance or benefits.
What type of person is successful in this job?
Those that are outgoing, organized and have a marketing mindset. My career as a Marketing and PR Consultant lead me to opportunities.
What do you find to be the most rewarding about being an Event Specialist?
As an Event Specialist you have the opportunity to take jobs all over, travel is a fun perk! I also love the opportunity it gives me to continually meet new people.
Event Specialist Salary
The BLS does not track salaries for s, but it does for the closely related job of for Advertising and Promotions Managers. The median annual wage for these workers is $95,890. The lowest 10 percent of Advertising and Promotions Managers earned less than $42,440 a year, while the highest 10 percent earned more than $187,200. Advertising and Promotions Managers in New York make the most money, with a median annual salary of $173,000. Advertising and Promotions Managers in Delaware and Colorado are also highly paid, with median annual salaries of $142,000 and $130,000, respectively.
Event Specialist Resources
On the Web
Event 360

Event 360 is an event marketing company with years of experience in pulling off events of all sizes. The blog is a great resource for everything event marketing, covering important basics like social media outreach for events, staffing your booth and selecting the right event for your organization.

The Trade Show Guy

This is a hilarious, thoughtful and informative blog full of trade show knowledge. The blog, written by an industry expert, aims to help other marketers be successful at trade shows.
Industry Groups
American Marketing Association

AMA has lots of resources to help prospective marketing professionals break into the field, including job board and academic resources page.

Marketing EDGE

Marketing EDGE is a national nonprofit that is committed to acquainting professors and college students with the business of marketing. It has great resources for students looking to learn more about careers in marketing.
Event Specialist Resume Help
Explore these related job titles from our database of hundreds of thousands of expert-approved resume samples: