What is an Usher?
An Usher is the person responsible for checking in patrons and showing them to their seats at large events. Ushers typically work at theatres, sporting events and any other large-scale public events. They also serve as another pair of eyes for the security team, as they are often the one to spot a developing incident and alert security.
The role of Usher is classified as an "unskilled" position, meaning that one can become an Usher without prior experience or formal education. Being an Usher actually cultivates soft skills, such as conflict resolution and customer service, that are useful at all rungs of the career ladder. In fact, working as an Usher may provide a point of entry into other positions within the areas of theater operations, sports facility management and events planning. According to the Bureau of Labor Statistics, demand for Ushers is set to rise 5 percent through 2024.
Need a strong cover letter can help set you apart from the completion. Our professional cover letter builder shows you how.
Usher Duties and Responsibilities
An Usher's job comprises many different tasks. We analyzed dozens of job postings for the position to identify the following core Usher duties and responsibilities.
Greet and Take Tickets from Customers
The Usher is generally the first person a patron interacts with at a theatre. The first duty of an Usher is to greet every customer and scan in their ticket. This usually involves using a handheld electronic device.
Escort Customers
This duty can vary slightly based on place of employment. In places where seating is assigned, like sporting events or a Broadway show, the Usher is responsible for escorting patrons to their seats. In places like movie theaters, the Usher is simply responsible for escorting patrons to their assigned auditorium.
Monitor Crowds
An Usher is also an unofficial member of the security team. Once the main event starts, the Usher is responsible for monitoring the crowd and identifying any unruly behavior. They must know the proper safety procedures for a variety of situations.
Provide Emergency Assistance
The reason Ushers need to be well-versed in all safety procedures is that it is their job to escort patrons calmly and safely out of the venue in event of an emergency. This means being able to not only stay calm in an emergency, but also have the ability to calm others.
Perform Maintenance
This could involve anything from set maintenance to cleaning theatres after an event. It isn't the most glamorous duty, but it is an essential one in providing the optimal patron experience.
Usher Skills
An Usher must be personable to provide positive customer interactions. They also must have conflict resolution skills to defuse angry patrons. While there aren't many technical skills an Usher needs, they do have to have basic computer skills to scan tickets. Depending on their place of employment, they may also have to use seating plan software on daily basis. We broke down several Usher job descriptions to put together the following lists of core and advanced skills you should possess if you want to become an Usher.
Core skills Here are the core skills that we found in virtually every job opening for Ushers. You'll need to possess these if you want to get an interview.
Professional appearance and demeanor
Organizational skills
Conflict resolution skills
High attention to detail
Basic computer proficiency
Ability to multitask
Verbal communication skills
Advanced Skills The following skills are not required to become an Usher, but they' resure to impress recruiters.
Advanced sales skills
Ability to work without constant supervision
Ability to stay focused for long periods of time (crowd monitoring)
Tools of the Trade There are a few tools Ushers use in performing their duties and responsibilities. To obtain employment as an Usher, you'll want to be proficient in the following.
Safety equipment, such as fire extinguishers and defibrillators
Bar code reader equipment
Scanning software, such as Ticket Alternative Express Entry
Office suite software, such as Microsoft Office
GO PRO

Choose from fully customizable

GET PAST THE BOTS

Ensure compatibility with Applicant Tracking Systems

LOOK YOUR BEST

Save time with sleek and stylish professional design templates
Build Your Resume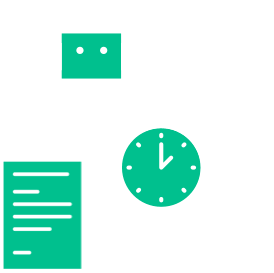 Usher Salary
According to the Bureau of Labor Statistics, the national median salary for Ushers is $19,200. Those in the bottom 10 percent make less than $16,700, while those in the top 10 percent make more than $29,100. The three states with the greatest median salaries for Ushers are Nevada at $26,900; Washington at $24,600; and New Jersey at $22,500.
Usher Resources
Are you thinking of getting a job as an Usher? If so, then check out the additional resources we put together below.
On the Web
Playbill.com
This is a blog that focuses mainly on trending theatre news. It is a great site to start learning about the theatre industry and exploring possible career options. This site also has a theatre job board that may have Usher openings.
PlayScripts.com
This is a blog mostly geared towards aspiring Playwrights. Do you have dreams of being a Playwright? If so, a job as an Usher may be a great option while you work on the next Broadway masterpiece.
Industry Groups
The National Alliance of Direct Support Professionals
Founded in 1996, the National Alliance of Direct Support Professionals services a broad group of professions, which includes Ushers.
International Ticketing Association
The International Ticketing Association is a small, but global, organization with over 1,000 professionals in the entertainment ticket industry. This is a great organization for an Usher who is looking to eventually move into the marketing end of a Theatre or sports organization.
Usher Resume Help
Explore these related job titles from our database of hundreds of thousands of expert-approved resume samples: