What is a District Sales Manager?
A District Sales Manager oversees a company's sales force and develops sales plans and projections for a given region. They monitor sales, train and ensure the ongoing professional development of sales personnel, report sales figures and profits to company executives, and set and ensure that salespeople are meeting sales goals. In addition, a District Sales Manager might be involved in assisting with the development of marketing plans and strategies to drive the sales of a company.
District Sales Managers work mainly in mid-size or large corporations with extensive sales forces spread into various areas or regions. According to the Bureau of Labor Statistics (BLS), the projected employment growth rate for sales managers is 5 percent between 2014 and 2024. The importance of sales to companies and the need to generate sales and remain competitive in a global environment are among the reasons cited for this expected growth rate.
Want to add value to your job application? Using a professional cover letter builder can help you stand out from the competition. Use ours to build a stand out letter that will get you noticed.
District Sales Manager Duties and Responsibilities
In order to meet the demands and responsibilities of this position, District Sales Managers must be able to complete specific tasks. After analyzing several job postings for this occupation, we found that many employers list the following duties and responsibilities that fall to District Sales Managers.
Create and Implement Sales Programs and Goals
A main responsibility of District Sales Managers is to establish sales goals and create programs to meet these goals. They must align sales goals with company objectives and implement strategies to increase revenue. As part of this responsibility, District Sales Managers must seek ways to expand sales opportunities within their region by finding new customers and ensuring customer satisfaction to retain an existing customer base.
Manage Sales Teams
The hiring, training and firing of sales staff is a component of a District Sales Manager's job. District Sales Managers create and oversee new hire training programs and provide continued training and professional development opportunities for an existing sales force.
Research Markets and Understand Industry Trends
To ensure the need for their company's product or services, a District Sales Manager must research the market and keep up-to-date on trends in the field. They research potential customers, review sales leads and establish communication with potential customers to build a relationship that could lead to sales for their company.
District Sales Manager Skills
A District Sales Manager cannot be successful without strong verbal and written communication skills, as they spend a great deal of time communicating with new and existing customers, salespeople, vendors, corporate executives and other regional sales managers. They also need to have above-average organizational and planning skills. In addition, they should be critical thinkers and problem solvers who are effective at both working independently and in teams. Potential employers of District Sales Managers might also prefer job candidates who display the following abilities or skills:
Cultivating customer relationships Keeping constant communication with new customers to expand sales and with current customers to ensure satisfaction and continued business
Analyzing market trends and sales data Understanding the market to focus on expanding sales and to implement product or service promotional activities
Developing marketing strategies Creating campaigns that expand brand recognition and enforces the need for a company's product or service
GO PRO

Choose from fully customizable

GET PAST THE BOTS

Ensure compatibility with Applicant Tracking Systems

LOOK YOUR BEST

Save time with sleek and stylish professional design templates
Build Your Resume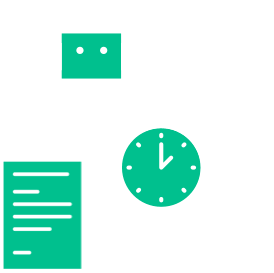 District Sales Manager Q & A
Perhaps the best resource to gain better insight into any career is to speak to an individual involved in that particular occupation. To help you gain a deeper perspective of being a District Sales Manager, we spoke with Jack Sheets, who fills this role for
ENECON Corporation
. The result of our question-and-answer session appears below.
What are some of the core duties performed by a District Sales Manager?
The core duties of a District Sales Manager [DSM] include prospecting, territory management, time management and presentation skills. The DSM is responsible for developing new business within the assigned territory as well as deeper penetration of existing clients. The wealth of sales tools provided by many companies, such as ENECON, include videos, newsletters, display samples and intensive pre-launch training, all of which allow the DSM to concentrate on getting the appointment to present products and services to prospective clients.
What challenges does a District Sales Manager face?
Getting the appointment, plain and simple. The first "sale" of a DSM is to build agreement with a client that their products are equal to, or better than, replacement. Therefore it is beneficial to the client to meet with the DSM. Time management is another challenge for any sales position in order to maximize effectiveness.
What skills do District Sales Managers use most?
Presentation of materials: It could be one-on-one or to a group of 5-50.
Prospecting/Networking: finding every way possible to get in front of potential clients.
What should someone consider before becoming a District Sales Manager?
Are you able to work independently? Most companies like ENECON provide support in every way possible, but you have to get out of bed every day and put in the time. Are you willing to learn? You will need to become conversant [not an expert] in the products and services you are selling. Do you enjoy all the elements of a sales cycle? Prospecting, presentation, problem solving, closing the deal. No one likes rejection, but if you only get excited when the deal closes then any sales position is not for you.
What type of person is successful in this job?
Persistence and hard work are hall marks of successful DSMs. The specific background of the person is not so important, if they are willing to learn. Successful DSM's have come from real estate, chemical sales, advertising, coffee sales, healthcare and many other industries.
What do you find to be the most rewarding about being a District Sales Manager?
What is most rewarding about being an ENECON District Sales Manager is the freedom to use all your skills to develop your territory. Your income is uncapped. You are running your own business. The company provides the business structure and support, both technical and commercial – you supply the time and action.
District Sales Manager Salary
According to PayScale.com, the median annual salary for a District Sales Manager is $71,912 in the U.S., with the median salary exceeding $150,000 in large companies. Pay for District Sales Managers is highest in such cities as San Francisco and Minneapolis, where annual salaries are 29% and 27% higher than the national average, PayScale.com reports. New York (26% higher than national average salary), San Diego (25%) and Denver (23%) round out the top five cities for above-average yearly salaries for District Sales Managers.
Additional District Sales Manager Resources
Below, you will find a list of several resources that can be helpful in shedding more light on a career as a District Sales Manager. These resources contain detailed information about job duties and expectations in addition to professional development opportunities, relevant articles and more.
On the Web
TopLine Leadership Blog
Review blog entries addressing sales management tips and strategies that would be helpful to District Sales Managers.
Selling Power Magazine
An online publication offering District Sales Managers and other sales professionals articles, blogs, training materials and more, covering such topics as team building, management practices and motivational tips.
Sales & Marketing Management Magazine
From articles to free webinars, this online publication is a great resource that District Sales Managers can use to keep up with industry trends and review successful management practices.
Industry Groups
The Sales Management Association
A global organization offering networking and professional development opportunities for District Sales Managers and related occupations.
National Association of Sales Professionals (NASP)
In this organization, District Sales Managers and other sales professionals can network, review articles and hone their skills with training webinars.
The Sales Association
Focusing on professional development and networking, this organization offers conferences, webinars, articles and certification information.
Podcasts
The Advanced Selling Podcast
Hosted by professional sales trainers, this podcast covers tips and practices for successful management and sales results.
The Sales Manager Playbook
This podcast gives District Sales Managers the opportunity to hear interviews with professionals in the field who offer advice about team building, motivation and more.
District Sales Manager Resume Help
Explore these related job titles from our database of hundreds of thousands of expert-approved resume samples: