What is a Content Developer?
A Content Developer is responsible for developing a company's content strategy, as well as creating its deliverables. "Content " is a broad term that can refer to blog posts, static web copy, podcasts and video content. Their responsibilities also include the technical aspect of content creation, such as basic HTML formatting and Search Engine Optimization.
The role of Content Developer is a white-collar, entry-level position. They typically have a Bachelor's degree in Marketing, Mass Communications, English or a related field. Given the role of the Internet in today's marketing strategies, Content Developers are employed in virtually every industry. They can either work as a direct employee of a company, or they can work at a Digital Marketing agency.
Interested in a cover letter? Our cover letter builder walks you step-by-step through the process of writing your own. With pre-written text suggestions for every section of your letter, writer's block will be a thing of the past.
Content Developer Duties and Responsibilities
Developing content involves several different duties and responsibilities. We scoured dozens of Content Developer job descriptions to compile the following list of the most common duties and responsibilities.
Develop Strategic Content Goals
Although a Content Developer typically reports to the Marketing or Communications Director, they are the ones responsible for developing content goals and the strategies to reach those goals. They have to then pitch their strategy to the decision-makers at the company to get the green light.
Create Content and Manage Content Distribution
Creating content is the primary duty of a Content Developer. This content can include sales copy, blog posts, presentations, animations, web graphics, videos and social media content. The Content Developer is also responsible for creating an editorial calendar to establish when content will be distributed and through which channels.
Collaborate With Other Departments on Content Creation
Content Developers are rarely lone wolfs. They are the synthesizer of ideas on a larger team of marketers, subject matter experts and decision-makers. A Content Developer must be able to communicate with a variety of different people to create effective content.
Analyze Key Performance Indicators to Determine Content Effectiveness
Regardless of the type of content, the goal of said content is to ultimately generate more business for a company. the Content Developer is an Analytics Aficionado who obsesses over key performance indicators to ensure content performs as expected.
Quality Assurance
This final duty requires a keen eye for detail and top-notch problem solving skills. Content Developers are often the last line of defense before content ends up in front of the user.
Content Developer Skills
A Content Developer uses a mix of creative and technical skills to perform their job. They must be a creative thinker to conceptualize content, and then have the organizational mind to create a pragmatic plan of action. During our analysis of Content Developer job descriptions, we compiled the following list of skills you'll need to succeed as a Content Developer.
Core Skills: The following skills were listed as requirements by virtually every company in the market for a Content Developer.
Ability to work both independently and with a team
Digital communication skills
Written and verbal skills
Strategic thinking skills
Analytical skills
Good eye for detail
Ability to work on multiple projects simultaneously
Proficiency with content management software
Basic knowledge of HTML
Advanced Skills The following skills are not required to be a Content Developer, but possessing them will make you a desirable candidate.
Advanced knowledge of HTML
Advanced knowledge of Search Engine Optimization
Advanced proficiency in Adobe Photoshop
Tools of the Trade Content Developers use a handful of digital tools to perform their duties.
Project management software, such as Asana
Content management software, such as WordPress
Graphic design software, such as Adobe Photoshop
Slideshow software, such as Microsoft Powerpoint
Animation Software, such as Flash
GO PRO

Choose from fully customizable

GET PAST THE BOTS

Ensure compatibility with Applicant Tracking Systems

LOOK YOUR BEST

Save time with sleek and stylish professional design templates
Build Your Resume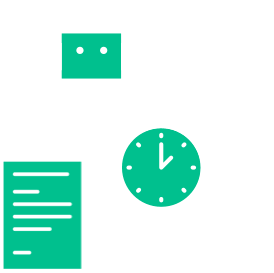 Content Developer Q & A
In order to give you a full picture of life as a Content Developer, we sat down with a Content Developer by the name of
Kelly Boyer Sagert
. Here is what Kelly had to say.
What are some of the core duties performed by a Content Developer?
First, you need to learn about the company for which you'll be writing. What products and/or services do they sell? Who is their target audience (or audiences)? What are the company's goals for the content you'll be developing? Sometimes, the client can't articulate what goals they have or the goals are not realistic. So, a content developer needs to work with the client to develop an effective strategy; analyze how effective the strategy is; and then adjust as needed. There are a number of disciplines connected to content development, including organic search engine optimization (SEO), content marketing, social media marketing, email marketing, video marketing, link building and more. Not all Content Developers offer all of these services, but those who can offer the spectrum are typically more in demand. At an agency, sometimes different people specialize in different aspects of the content developing umbrella, while freelancers often partner with other professionals to be strong in all relevant areas.
What challenges does a Content Developer face?
There are significant numbers of people offering content services, so it can be a challenge to break into the industry unless you obtain an internship or entry level job at a marketing agency. Then, some clients – as mentioned above – can have unrealistic expectations about what website content can do for their company, often wanting very fast results (higher rankings in the search engines, increased targeted traffic to the site and so forth). Because so many companies are competing for consumer attention through content development, there is plenty of online noise to break through to get your content noticed.
What skills do Content Developer use most?
Content development is a hybrid of journalism and marketing, so it's important that a content developer becomes skilled in both areas. Being good at writing but not marketing can mean your great content never gets noticed; being good at marketing but not at writing means you will fall short in presenting a client's story well. People skills are also important because you'll work with clients to develop strategies and content; researching skills are crucial to find quality information; discernment is necessary with so much inaccurate information available; and self-discipline and motivation are important, as well, since you need to stay on task and on time.
What should someone consider before becoming a Content Developer?
If you enjoy writing, that's great, because that's at the core of content development. But many people discover that, yes, they enjoy writing – but only on topics that interest them. With content development, you need to brainstorm what types of content would appeal to a client's customers and prospects, and that may include topics not typically considered glamorous.
What do you find to be the most rewarding about being a Content Developer?
I am a lifelong learner with a passion for research and writing, and I love it when a piece of content works well for a client.
Content Developer Salary
Content Developers have a wide salary range that is based largely on experience and proven success. According to various online sources, the national median salary for a fulltime Content Developer is $53,878. those at the bottom of the scale make $33,000, while those at the top of the scale make over $93,000. Content Developers may receive an annual salary, but freelance Content Developers often work on an hourly or per-project rate.
Content Developer Resources
Do you want to know more about the career path of Content Developer? If so, use our following list of resources to get started.
On the Web
Copyblogger.com
Copyblogger is one of the best, and oldest, resources on everything related to digital copywriting.
Moz.com
Moz is the leading blog for all things Search Engine Optimization.
SocialMediaToday.com
Social Media Today is an excellent resource for staying abreast of social media content trends.
On Twitter
Gary Vaynerchuk ( @GaryVee )
Video is quickly becoming the next big trend in social media content, and Gary has established himself as a thought leader in this space.
Content Marketing Institute ( @CMIContent )
This organization is an industry thought leader in creating and using content to drive business goals.
Darren Rowse ( @Problogger )
Founder of Problogger.net Darren has been a pioneer in establishing blog content as a legitimate marketing tool.
Content Developer Resume Help
Explore these related job titles from our database of hundreds of thousands of expert-approved resume samples: