What is a Maintenance Assistant?
Keeping various types of facilities clean and in good operating condition is the main role of a Maintenance Assistant. This occupation includes cleaning floors and restrooms, emptying garbage cans and making minor repairs in areas of plumbing, lighting and carpentry. Moving equipment and furniture as needed, for cleaning or renovation purposes, also falls to Maintenance Assistants.
Nearly all types of industries employ Maintenance Assistants. They might work for small or large corporations, government offices, schools, hospitals or retirement homes. A projected job growth rate of 6 percent for Maintenance Assistants and related general maintenance workers through 2024 is reported by the Bureau of Labor Statistics. The continuing practice of repairing rather than replacing existing equipment and the age of many facilities that increases the need for maintenance are the main reasons for this projection, the BLS states.
Interested in a cover letter? Our cover letter builder walks you step-by-step through the process of writing your own. With pre-written text suggestions for every section of your letter, writer's block will be a thing of the past.
Maintenance Assistant Duties and Responsibilities
To meet the duties of this occupation, Maintenance Assistants must complete various tasks. After analyzing several job postings for Maintenance Assistants, we have found that many employers list the following duties and responsibilities in regards to this position.
Perform Minor Repairs
From replacing bulbs and ballasts in light fixtures to repairing leaking sinks and toilets, a Maintenance Assistant must have the ability to complete minor repairs to various equipment and facilities to ensure ongoing operations of a facility. This responsibility also includes inspecting equipment and systems for preventive maintenance reasons.
Clean Facilities
Maintenance Assistants clean and maintain indoor and outdoor areas of a building, such as restrooms, lobby and hallway floors, windows and grounds. These duties might include mopping and waxing floors, washing windows, clipping shrubs and painting exterior or interior walls and structures as needed.
Move Equipment
At times, it is necessary for Maintenance Assistants to move furniture and equipment as directed. They must have the ability to perform these tasks by using hand trucks, forklifts and other tools and to follow safety guidelines pertaining to lifting, pushing and pulling heavy objects.
Maintain Reports
Maintenance Assistants must keep accurate and up-to-date records pertaining to repairs and cleaning schedules. They are also responsible for maintaining inventory of necessary parts, cleaning supplies and other materials needed to perform their job duties.
Maintenance Assistant Skills
Effective communication, time management, mechanical and organizational skills are among the most important attributes a Maintenance Assistant must possess. The ability to work both independently and in teams is important. Maintenance Assistants should be detailed-oriented and have above-average troubleshooting and problem-solving skills. In addition, they should be in good physical condition as the job demands frequent lifting and carrying. Employers seeking Maintenance Assistants might also look at candidates who possess the following skills:
Building trade skills Maintenance Assistants should have basic knowledge in areas of electrical, plumbing, HVAC and carpentry
Using cleaning supplies and equipment From floor buffers to power washers, it is important that Maintenance Assistants have working knowledge of this type of equipment
Understanding safety procedures and practices Adhering to safety practices when cleaning and moving equipment is important to avoid injury or workplace accidents for employees and the public
GO PRO

Choose from fully customizable

GET PAST THE BOTS

Ensure compatibility with Applicant Tracking Systems

LOOK YOUR BEST

Save time with sleek and stylish professional design templates
Build Your Resume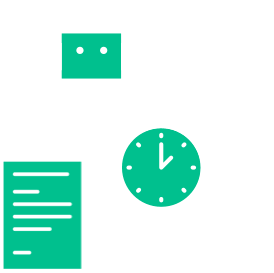 Maintenance Assistant Tools of the Trade
To complete their assigned tasks, a Maintenance Assistant must be able to use various tools. If you wish to pursue a career as a Maintenance Assistant, you must be proficient in the use of:
Cleaning machines
From floor buffers to power washers, a Maintenance Assistant must be able to operate various tools used to clean interior and exterior surfaces.
Power tools
To perform carpentry duties, a Maintenance Assistant should be familiar with operating such tools as circular saws, drills, sanders and nail guns.
Moving equipment
A Maintenance Assistant should be knowledgeable about the use of hand trucks, carts, forklifts and pallet jacks to move furniture, warehouse equipment and other objects.
Maintenance Assistant Salary
As reported by the BLS, those employed in general maintenance positions, including Maintenance Assistants, earn a median annual salary of $36,630 in the U.S. The lower 10 percentile on this scale earned $21,700 annually, while those paid in the upper 90 percentile earned an annual median salary of $60,060. Maintenance Assistants employed in Alaska realize the highest annual mean wages in the U.S. at $49,710. The District of Columbia ($45,870), Wyoming ($45,080), Connecticut ($44,890) and Hawaii ($44,820) round out the top five states for Maintenance Assistant wages.
Maintenance Assistant Physical Requirements
Being a Maintenance Assistant is a physically demanding occupation. It is important that those considering this career be in good physical condition and have the following abilities:
Lift 25 lbs. and up to 75 lbs. as needed
Walk, bend and stretch as required
Stand for long periods of time
Work in tight and confined spaces
Good balance and eye-hand coordination
Maintenance Assistant Resume Help
Explore these related job titles from our database of hundreds of thousands of expert-approved resume samples: