What is an Infrastructure Manager?
An Infrastructure Manager is a type of Project Coordinator who specializes in computer network infrastructures. They are responsible for things like managing IT employees, making sure network costs are on budget and serving as a liaison between IT staff and project stakeholders. Infrastructure Managers are employed anywhere that has a large, self-contained network of devices. This can be large organizations and government agencies. Infrastructure Managers can also work for an IT Management firm, where they maintain a list of several clients.
The role of Infrastructure Manager is a management position. They typically have a Bachelor's degree in Computer Science, Information Systems, Project Management or a related field. According to the National Bureau of Labor Statistics, demand for Infrastructure Managers is set to rise 15 percent through 2024.
Interested in a cover letter? Our cover letter builder walks you step-by-step through the process of writing your own. With pre-written text suggestions for every section of your letter, writer's block will be a thing of the past.
Infrastructure Manager Duties and Responsibilities
In order for an Infrastructure Manager to succeed at their job, they must consistently perform several duties. The following is a list of primary Infrastructure Manager duties and responsibilities compiled from our research of several job descriptions.
Manage IT Infrastructure and Security to Maximize Uptime and Protection of Data
The primary duty of an Infrastructure Manager is to ensure their employer's systems are online and fully operational as much as possible. While small hiccups are inevitable, it is the Infrastructure Manager's job to ensure these hiccups don't escalate into catastrophes.
Define, Measure and Meet Key Operational Metrics
How does one determine the health and functionality of a network? That is something defined by the Infrastructure Manager, and it is a decision based on the needs of the network's users. The Infrastructure Manager collaborates with stakeholders to define these metrics and develop a plan for meeting them. They then manage and document results.
Establish Strategic Direction for Operating Systems
The needs of each network are different. It is up to the Infrastructure Manager to develop a plan for their employer's operating system, which must account for running future versions of programs and applications currently used most by the network's users.
Partner With and Influence Stakeholders to Promote Simplification, Standardization and Innovation
The Infrastructure Manager is responsible for communicating the technical aspects of the network and its needs to non-technical stakeholders. They must collaborate with people from multiple departments, and they must also be comfortable speaking in front of a small group.
Maintain Logs, Documentation and Reports of Activity
The Infrastructure Manager must keep meticulous records of everything that happens with their network. This involves logging all bugs, repairs, software updates and any other network irregularities.
Infrastructure Manager Skills
Although the role of Infrastructure Manager is highly technical, those who succeed in this role must also possess certain soft skills. The technical aspect of this role requires advanced knowledge in the principles of information technology, as well as the hardware necessary for building a network. It also requires intricate knowledge of operating systems like Microsoft Windows and Linux. On the softer side, succeeding as an Infrastructure Manager requires someone who can flip-flop between seeing the big picture and focusing on minute details. It also requires the ability to work with, and speak in front of, others. We researched several Infrastructure Manager job descriptions to determine which skills you'll need to possess in order to find a job as an Infrastructure Manager.
Core Skills: The following skills were listed as core requirements by all of the job descriptions in our research.
Proficiency with operating systems and network security protocols
Ability to see the big picture
Problem solving skills
Analytical skills
Organizational skills
Written and verbal communication skills
Presentation skills
Risk management skills
Attention to detail
Project management skills
Advanced Skills These skills were not listed as requirements by most employers, but some employers listed them as skills possessed by their ideal candidate.
Negotiation skills
Advanced coding skills
Public speaking skills
Tools of the Trade There are several different types of software tools Infrastructure Managers use to do their job. The following is a list of a few of these tools.
Database management system software, such as Apache Cassandra or Apache Hadoop
Development environment software, such as Eclipse software
Enterprise resource planning software, such as Microsoft Dynamics AX
Object or component-oriented software, such as Borland Paradox
Web development software, such as Adobe Flex or Apache Tomcat
GO PRO

Choose from fully customizable

GET PAST THE BOTS

Ensure compatibility with Applicant Tracking Systems

LOOK YOUR BEST

Save time with sleek and stylish professional design templates
Build Your Resume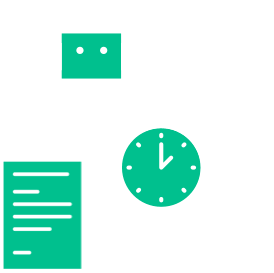 Infrastructure Manager Salary
According to online sources, the national median salary for an Infrastructure Manager is $100,060. Those at the bottom end of the spectrum make $75,000, while those at the top of the spectrum make $125,000. The salary discrepancy is based largely on location and experience.
Infrastructure Manager Resources
If this information has piqued your interest in building a career as an Infrastructure Manager, then check out this list of resources we compiled to aid your exploration.
On the Web
Around the Storage Block
Around the Storage Black is a blog affiliated with Hewlett-Packard Enterprises. It contains articles related to all things data storage, and it is an excellent resource for anyone who works in Information Technology.
Dell EMC
This is Dell's Information Technology blog. Its contributors feature Michael Dell, CEO of Dell Technologies, as well as several other talented Dell executives.
CIO Dashboard
Written by Chris Curran, the CIO Dashboard has excellent insights into the role of information technology in business. Although only updated monthly, the content quality is top-notch.
Professional Groups
Information Systems Security Association
The ISSA is an international organization for all types of Information Systems professionals. It has scores of webinars, publications and other educational resources for its members.
Infrastructure Manager Resume Help
Explore these related job titles from our database of hundreds of thousands of expert-approved resume samples: