What is a Development Associate?
A Development Associate, who might also be referred to as a fundraiser, assists in overseeing fundraising activities and recording donations for nonprofit organizations. They are involved in contacting and developing relationships with donors and sponsors and in creating grant programs. Development Associates work closely with development managers and other staff members to identify potential sources of donations and track the progress of fundraising campaigns.
Development Associates work mainly for nonprofit organizations or agencies. They might also be employed by hospitals or other healthcare facilities and colleges and universities. The Bureau of Labor Statistics reports that the expected job growth rate for this profession is 9 percent through 2024. The continuing need for nonprofit organizations to raise donations and the increasing use of social media to conduct fundraising campaigns are the major reasons cited for this projected employment growth rate.
Need a strong cover letter can help set you apart from the completion. Our professional cover letter builder shows you how.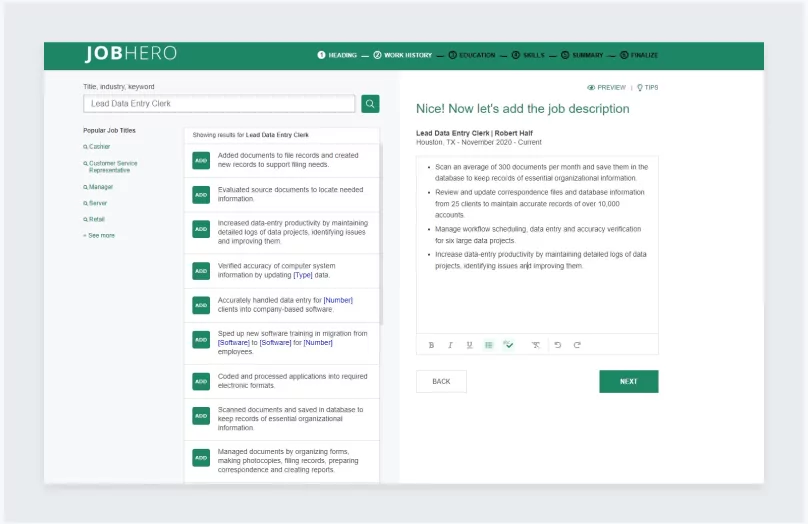 BUILD MY RESUME
Development Associate Duties and Responsibilities
It is up to Development Associates to complete several tasks in order to ensure that a nonprofit organization raises the funds it needs to continue operations. We analyzed several job postings for Development Associates and found that many employers list the following duties and responsibilities for Development Associates.
Create and Track Fundraising Events
Development Associates must be adept at creating effective fundraising campaigns. This involves contacting potential donors, maintaining relationships with existing donors, organizing fundraising events and creating and submitting reports to management teams that describe the progress and effectiveness of each campaign.
Record Donations
One of the main tasks of a Development Associate is to maintain a record of donations. They will work with the organization's accounting department, if necessary, to keep track of donations. They are also typically responsible for sending acknowledgements of donations to donors and granting agencies.
Research Funding Sources
Working with other team members, a Development Associate is typically involved in identifying and reporting about sources of donations for nonprofit organizations. This would include researching government funding programs for which the nonprofit organization they are working for would be eligible.
Provide Administrative Support
From supporting grant writing efforts to organizing newsletters and other communication materials, a Development Associate is usually involved in helping the organization maintain records, communicate with donors and manage a calendar of events.
Development Associate Skills
Successful Development Associates should be strong problem-solvers and be detail-oriented individuals with above-average organizational and verbal and written communication skills. They should work naturally within a team environment as well as possess the ability to work with little supervision as needed. Strong project management skills are also essential, as Development Associates are usually active in creating fundraising campaigns and projects. An understanding of marketing and promotions practices are beneficial to this position. In addition to these attributes, potential employers of Development Associates might prefer candidates with the following abilities:
Cultivating donor relationships Communicating with donors and sponsors to maintain strong relationships to ensure continued donations
Overseeing fundraising campaigns Organizing and tracking fundraising events to expand funding opportunities
Reporting to management staff Creating reports that show fundraising progress and effectiveness of current and past campaigns
GO PRO

Choose from fully customizable

GET PAST THE BOTS

Ensure compatibility with Applicant Tracking Systems

LOOK YOUR BEST

Save time with sleek and stylish professional design templates
Build Your Resume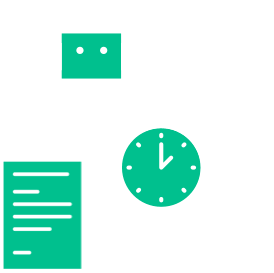 Development Associate Tools of the Trade
Development Associates commonly utilize technological and other tools to successfully complete all job responsibilities. As a Development Associate, it would be important for you to be knowledgeable about the following:
Nonprofit fundraising software
Many nonprofit organizations use this integrative software to improve communications, track reports and consolidate relevant data about donors and donations.
Electronic records management systems
Development Associates typically maintain electronic files pertaining to fundraising campaign goals and progress, project development and more.
Microsoft Office applications
From creating Word documents to developing PowerPoint presentations, Development Associates generally utilize Microsoft Office applications to complete many of their tasks.
Development Associate Salary
The BLS reports that the median annual salary paid to Development Associates is $52,970. The highest wages are seen by Development Associates employed by colleges and universities, where a mean annual wage of $64,910 is paid. Development Associates working for grant making services can earn a mean yearly salary of $58,390 and those working for social advocacy organizations $56,140. The highest annual mean wages for this career are seen in the District of Columbia ($71,410), followed by Hawaii ($64,710), Massachusetts ($63,240) and Rhode Island ($62,980).
Additional Development Associate Resources
To fully complete your research into this occupation, we have provided a list of several resources that provide further insight into job duties and responsibilities as well as professional development, personal reflections and more. Refer to the links below to help you gain a better understanding of what is it like to be a Development Associate.
On the Web
Future Fundraising Now
Written by a professional fundraiser, this blog focuses on ways to contact and maintain relationships with donors.
101 Fundraising
This crowdblog provides links to relevant articles and blogs covering many aspects of fundraising for Development Associates.
The Fundraising Coach
Find articles, training tips, effective strategies and case studies that would be of interest for those seeking to work or currently working as a Development Associate.
Industry Groups
Association of Fundraising Professionals (AFP)
This organization provides professional development opportunities such as webinars and online courses as well as publications, conferences and other material of interest to Development Associates.
Direct Marketing Fundraisers Association (DMFA)
Offering workshops and networking opportunities for Development Associates, DMFA is a great resource to use to find information about fundraising techniques, current trends and more.
Podcasts
The Fundraising Authority
Get free tips and overviews of techniques and strategies for Development Associates from leaders and professionals in the fundraising field.
Fundraising is Beautiful
This podcast offers personal insight into the rewards and enjoyment of working as a fundraiser or Development Associate.
Development Associate Resume Help
Explore these related job titles from our database of hundreds of thousands of expert-approved resume samples: