What is a Program Officer?
4 minute read
A Program Officer is an integral part of a foundation or nonprofit organization. It is up to Program Officers to oversee program development, seek grants and proposals, manage projects and oversee budgets. They generally ensure that an organization's activities and programs align with the goals and mission statements of that foundation or nonprofit.
According to the Bureau of Labor Statistics, demand for Community Service Managers, a category that includes Program Officers, is set to increase 10 percent through 2024. While this growth projection is fueled mainly by an expected increase in the demand for nonprofit and community service programs, it could be tempered by budget cuts affecting these programs, the BLS reports.
Want to add value to your job application? Using a professional cover letter builder can help you stand out from the competition. Use ours to build a stand out letter that will get you noticed.
Program Officer Duties and Responsibilities
Program Officers must be able to complete various tasks in meeting the demands of this position. We analyzed job listing and other resources and found the following to be core Program Officer duties and responsibilities.
Develop Program Initiatives and Project Outlines
A main responsibility of a Program Officer is to oversee the development of an organization's programs. This includes staff development, project management, implementation and daily management of activities.
Oversee Funds and Budgets
It is up to the Program Officer to create budgets for project costs and program expenditures. They work closely with other managers, vendors and financial supporters in developing, maintaining and ensuring adherence to budgets. This responsibility also includes reviewing grant proposals.
Form Relationships with Other Organizations
It is the duty of a Program Officer to build and maintain partnerships and relationships with other organizations, such as nonprofits, federal agencies and community organizations, in order to expand resources, raise funding and educate the public about the work of a particular foundation.
Generate Program Reports
The Program Officer keeps a foundation or nonprofit organization informed about program development and ongoing activities by supplying reports. These reports might be generated weekly, monthly or quarterly.
Program Officer Skills
A successful Program Officer will display strong interpersonal, communication and organizational skills. They should be outgoing individuals who are comfortable working in a team-oriented setting and possess the ability to work with a diverse group of people. They should be analytical multi-taskers who consistently meet deadlines and adapt well to change over the scope of a project or program. In addition to these specific professional and personal traits, potential employers might seek Program Officers who display the following skills.
Core skills Based on job listings and other sources we analyzed, employers want Program Officers with these core skills. If you want to work as a Program Officer, focus on the following.
Understanding organizational goals and objectives and creating programs that adhere to these guidelines
Implementing programs and projects to help organizations meet goals and objectives
Apply project management knowledge regarding development, staffing, budgeting and scheduling
Researching grant proposals and funding opportunities
Developing relationships with various community, governmental and other nonprofit organizations to raise funds and awareness and build resources
Advanced skills While most employers did not require the following skills, multiple job listings included them as preferred. Add these to your Program Officer toolbox and broaden your career options.
Fluency in a second language
Knowledge of MS Word and Excel
Strong understanding of financial management concepts
GO PRO

Choose from fully customizable

GET PAST THE BOTS

Ensure compatibility with Applicant Tracking Systems

LOOK YOUR BEST

Save time with sleek and stylish professional design templates
Build Your Resume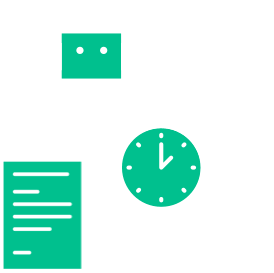 Program Officer Salary
The BLS reports that the median annual salary for Social and Community Service Managers, which includes Program Officers, is $63,530 in the U.S. In the bottom 10 percent of this pay scale, the median annual salary is reported to be $38,770, while those earning in the 90th percentile make $108,960 annually. These managers working for a social advocacy organization earn a median salary of $73,930, while those involved in grantmaking and giving services are paid a median annual wage of $82,200. Program Officers employed in the District of Columbia earn the highest median salary in the U.S. at $97,230, followed by those in New York ($87,230), New Jersey ($82,270) and Virginia ($79,050).
Program Officer Resources
Below you will find a list of additional resources that shed more light on what is involved in working as a Program Officer. We have assembled these resources to further help you make an informed career decision if you are considering working in this field.
On the Web
Philanthropy News Digest Blog
A blog covering current trends, news and changes affecting foundations that would be of interest to a Program Officer.
Center for Nonprofit Management Blog
Featuring articles covering leadership and collaborative strategies for Program Officers and other nonprofit managers, this blog also delivers industry news and Q & A sessions with nonprofit leaders.
The Nonprofit Fundraising Blog
Hosted by Network for Good, this blog provides fundraising tips, campaign development strategies and project ideas for Program Officers.
Industry Groups
Center for Nonprofit Management (CNM)
From networking opportunities to professional development classes and conferences, CNM provides a great support system for all types of nonprofit managers, including Program Officers.
Society for Nonprofits
An organization offering nonprofit professionals training webinars, fundraising strategies, online articles and other supportive resources.
Nonprofit Leadership Alliance
Established in 1948, this organization provides Program Officers and other nonprofit managers with networking, training, certification and career development opportunities.
Program Officer Resume Help
Explore these related job titles from our database of hundreds of thousands of expert-approved resume samples: