Featured in:
Customer care executives are experts in customer service, providing high-stakes customer service in large organizations and managing teams of customer care representatives. Any industry that involves business-to-customer sales employs customer care executives. They might work in a call center setting or in the corporate home office of a retail brand. Those who work in a corporate home office setting keep normal office hours. Those who work in 24-hour call centers may have to work evening or graveyard shifts.
A decision-making position, customer care executives hire and train their teams, creating the training program. Their boss is typically the VP of sales. According to the National Bureau of Labor Statistics, the demand for customer service representatives, which includes customer care executives, is set to rise 5 percent through 2026.
Need cover letter guidance? Add a cover letter to your resume using our cover letter formats how-to guide and add value to your resume.
Impress your future boss! According to a 2020 survey, most hiring managers read cover letters for candidates they're considering interviewing before making their final decision. Make a cover letter that seals the deal with our professionally designed cover letter templates.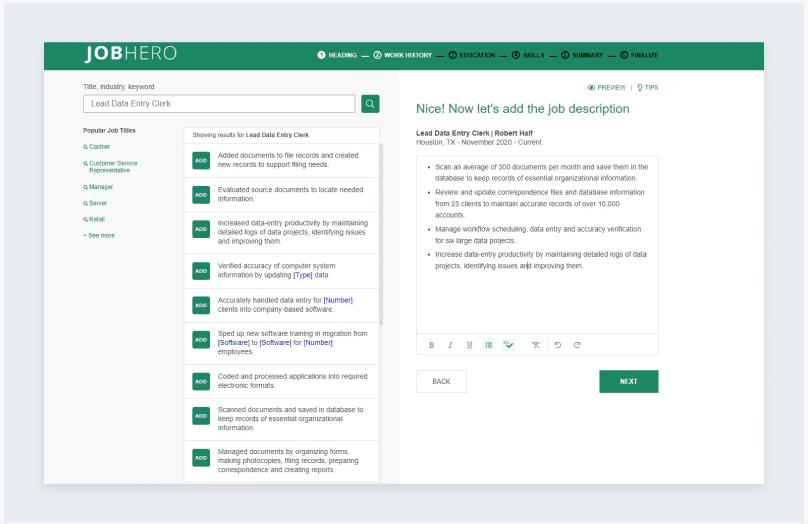 BUILD MY RESUME
Customer Care Executive Duties and Responsibilities
Being responsible for a company's customer service success includes many responsibilities. We analyzed customer care executive job descriptions to come up with the following list of the most important customer care executive duties and responsibilities:
Create Customer Care Protocol
Every company has a customer care protocol created by the customer care executive. They use their customer service expertise and knowledge of their employer's company values to create a specific protocol to be followed for every customer interaction.
Analyze and Make Decisions Based on Customer Care Data
Customer care executives analyze customer purchasing habits, returns, and complaints to make adjustments to their customer care strategy as necessary. They also analyze the communication cycle between their staff and customers using client relationship management software.
Hire and Train Customer Care Staff
Customer care executives' responsibilities include human resources. They evaluate potential candidates and train new hires on the customer care protocol.
Handle Escalated Customer Issues
In most environments, only the most serious customer issues are sent to the customer service executive. They use their conflict resolution and negotiation skills to defuse these situations.
Make Sure all Customer Care Meets Established Standard
Customer care executives monitor both customer behavior and employee performance on a daily basis to make sure the service being provided meets company standards. This involves coaching, and sometimes disciplining, customer service representatives.
Customer Care Executive Skills
Customer care executives must be proficient in Microsoft Office and have a working knowledge of client relationship management software. Success in this position requires strategic thinkers who are able to use data and their years of customer service experience to create effective customer care strategies. Customer care executives also have to possess excellent communication skills. In addition, customer care executives need the following skills:
Creating detailed customer care protocol to be followed by all customer care staff
Analyzing customer data and communication to adjust customer care strategy
Training customer care staff on customer service protocol
Building relationships with customer care team members to maximize team productivity
Monitoring customer and staff interactions using client relationship management software
Customer Care Executive Tools of the Trade
Client relationship management software – used to document and analyze all communication between customers and customer care staff to fine-tune customer care strategy
Microsoft Office Suite – used to analyze data in spreadsheets and create PowerPoint presentations based on the data
Customer Care Executive Education and Training
A high school diploma is the only academic requirement for this position, though some companies prefer candidates with at least an associates degree in a field such as business administration or communication studies. The training necessary to get a job as a customer care executive comes from years of experience as an entry-level customer care employee.
Customer Care Executive Salary
According to Salary.com, the national average salary for customer care executives is $30,308. Those in the bottom 10 percent make below $27,000, while those in the top 10 percent make above $34,000.
Create your own professional resume in just minutes.
Try our resume builder today
Build Your Resume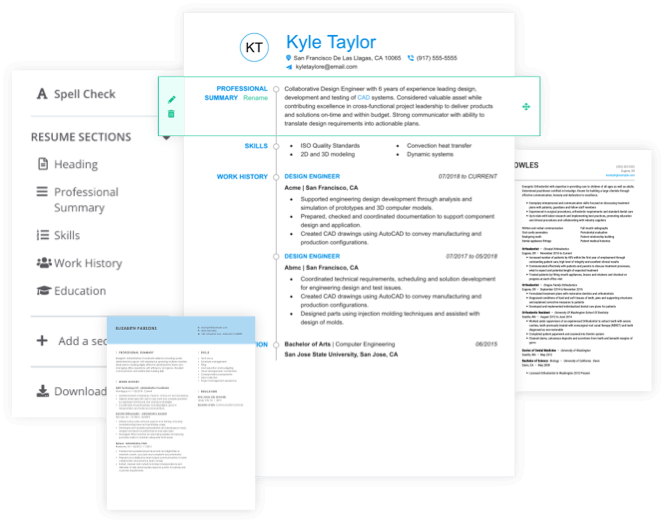 Customer Care Executive Resources
Do you think you have the skills and personality to succeed as a customer care executive? If so, check out the list of resources below.
Customer Care Executive Resume Help
Explore these related job titles from our database of hundreds of thousands of expert-approved resume samples: