How to Become a

Crane Operator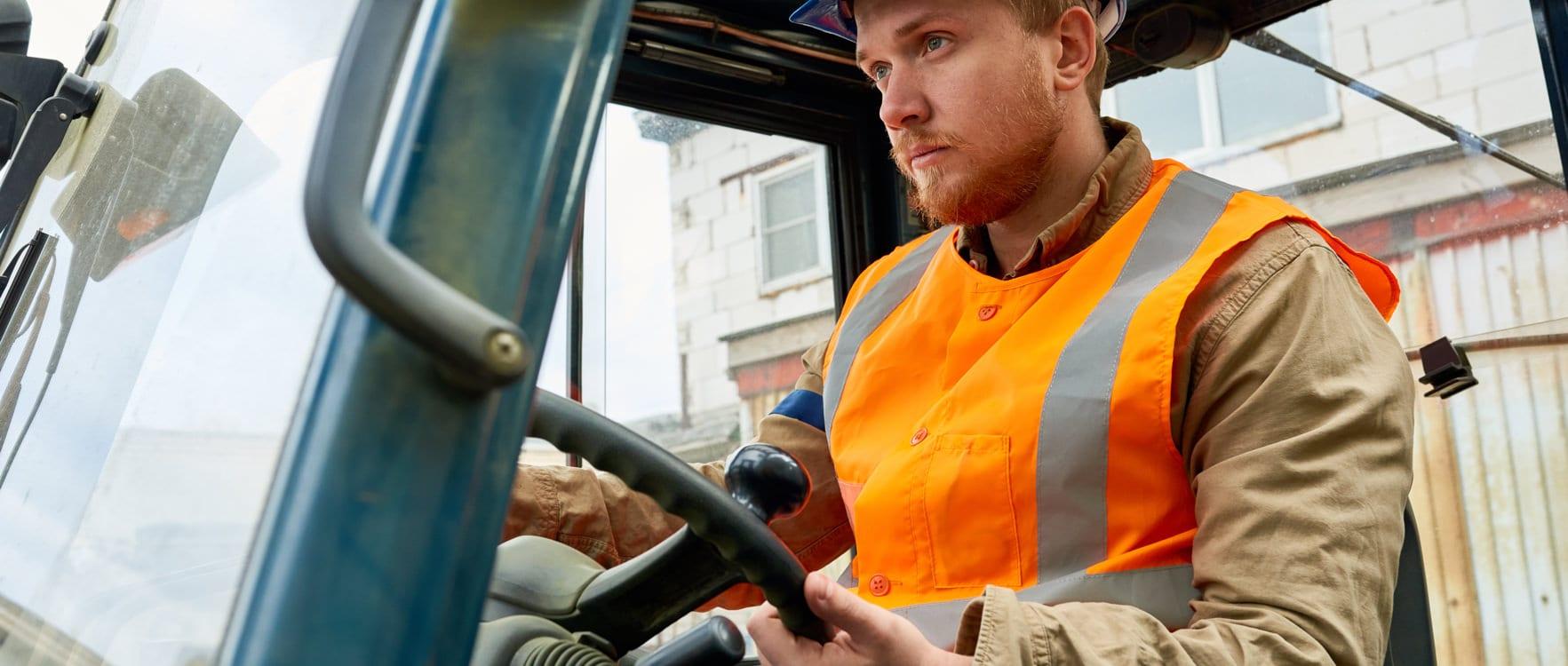 If you are considering becoming a Crane Operator, you first need to find out what requirements are needed to secure this job. In this article, we will provide information about what it takes to become a Crane Operator, how much this position pays and future employment prospects.
What Does a Crane Operator Do?
A Crane Operator operates stationary or traveling tower and cable or mechanical boom and cable equipment to move, lift, transport and reposition loads. Crane Operators work in construction and industrial sites, railways, ports and surface mines.
Crane Operators must be able to operate mechanical equipment to precisely move heavy loads. They need to be able to follow instructions to regulate speed and movement controls to manipulate the objects being moved. Main job tasks of a Crane Operator include:
Mechanical skills, such as operating a crane

Mathematical skills, such as algebra, arithmetic and geometry

Communication skills, such as listening, speaking and following directions

Organizational skills, such as keeping track of job orders
Crane Operator Skills
Being a Crane Operator requires soft skills such as communication, attention to detail and the ability to follow instructions. These professionals work under general supervision, and must follow verbal and written instructions precisely to complete their tasks. As well, these individuals must be comfortable working in high places; people affected by acrophobia would not succeed in this career choice. As well, Crane Operators have to work outdoors, sometimes in harsh weather conditions, in noisy and uncomfortable environments.
Other key Crane Operator skills include:
Being able to work with your hands

Being good with machinery

Good communication skills

Good depth perception

Ability to follow safety procedures
How Do You Become a Crane Operator?
Education and Training
There are no set educational requirements to become a Crane Operator; many job postings required a high school diploma or equivalent. However, some positions did require the completion of a specialized training program offered in community colleges, technical schools and trade unions. There are numerous apprenticeships available through the International Union of Operating Engineers (IUOE), as well as other organizations. As well, most individuals receive on-the-job training once securing employment.
There are certifications available for Crane Operators, which can greatly increase the chances of career advancement. For example, The National Commission for the Certification of Crane Operators (NCCCO) offers a variety of certifications for Mobile Crane Operators, Tower Crane Operators, Boom Truck Operator, Overhead Crane Operator, Service Truck Crane Operator, etc. Applicants must pass the written and practical examinations, and must be trained and currently working as Crane Operators to become certified.
Finding a job
The Bureau of Labor Statistics predicts an 8 percent growth in demand for Crane Operators with 1,290 new jobs available through 2024 in the United States. The increasing number of retiring Crane Operators as well as the increased spending on infrastructure are the leading causes for job growth.
JobHero can help you write a Crane Operator resume in order to list your qualifications and skills to prospective employers.
Search for Crane Operator job openings throughout the country, as well as reach out to your professional network from school, training and apprenticeships programs with help in finding employment.
JobHero's cover letter examples can provide a format, which you can use to express your interest in the position and explain what has made you prepared to become a Crane Operator.
How Much Do Crane Operators Get Paid?
Crane Operators made an average of $24.83 per hour in the U.S. The lowest paid Crane Operators earn $15.10 per hour; while the highest paid make $39.79 hourly.
Crane Operator Resources
For more information about becoming or working as a Crane Operator, follow these sources.
On the Web
Industry Groups
Books
Mobile Crane Manual
Authoritative, up-to-date reference material for the construction industry.
The information in this article comes from the Bureau of Labor Statistics, job postings and other online sources.