Featured in:
More Subway Sandwich Artist Resumes
Use these Subway Sandwich Artist samples as a guideline or visit our extensive library of customizable resume templates.
Additional Food Service Resume Samples
How to Format a Subway Sandwich Artist Resume
Spice up your resume with the correct resume format. Just like layering a sandwich, you can build an enticing resume by organizing your best skills and experience first.
The idea behind a resume format is that it designs your resume to start with your biggest strengths. In other words, whether you are experienced or not, your resume will lead the recruiters toward your most marketable skills.
For experienced food service workers, the chronological resume or the combination resume format is ideal because it starts with your work history.
For students or newbies, a functional resume format will shift the employer's attention to your skills and volunteer work.
Let's take a look at the following two job candidates to help you determine whether the chronological resume, combination resume or functional resume will work best for you.
Combination Resume
4

years in workforce

4

years at this job
Work Experience
Food preparer, Jimmy John's
February 2019 - present, Washington D.C.
Assist with preparing food orders for customers as desired.
Assist with the restocking of supplies needed.
Keep customer areas clean and sanitized.
Load and unload packages as required.
Scan and enter packages into the tracking system.
Functional Resume
3

years in workforce

11

months at this job

HS

High School Diploma
Professional Skills
Food Preparation Skills
Maintains high-quality food preparation while thriving in a fast-paced work environment.
Prepares food ingredients, which includes washing, cutting, slicing, chopping and grating ingredients.
Neatly prepare food orders according to customers' specifications.
Food Safety Skills
Maintains a clean and orderly workstation at all times.
Properly sanitizes all utensils and dishes before each use.
Adheres to all food safety regulations while storing, preparing and serving food.
Subway Sandwich Artist Resume Samples
No results found
0-5

years of experience

Assist with making products for customers as desired.
Assist with restocking of supplies needed.
Strong customer service skills.
Ability to keep customer areas clean and sanitized.
Loaded and unloaded packages as required.
Scanned and entered packages into the tracking system.
0-5

years of experience
Maintained high quality of customer service while working a fast paced operation
Trusted with cash drawer and delivering bank deposits
Maintained clean place to prepare food with high sanitary standards
0-5

years of experience
I began working here during my junior year in high school and then worked here during the summer after my first full year in college at Blinn.
I became one of the most trusted employees and was entitled to opening/closing procedures, and every time I was present I was the only manager on duty.
This job allowed me to become skilled at managing cash, as well as providing profound customer service.
Load More
Food Service Cover Letter Examples
Create your own professional resume in just minutes.
Try our resume builder today
Build Your Resume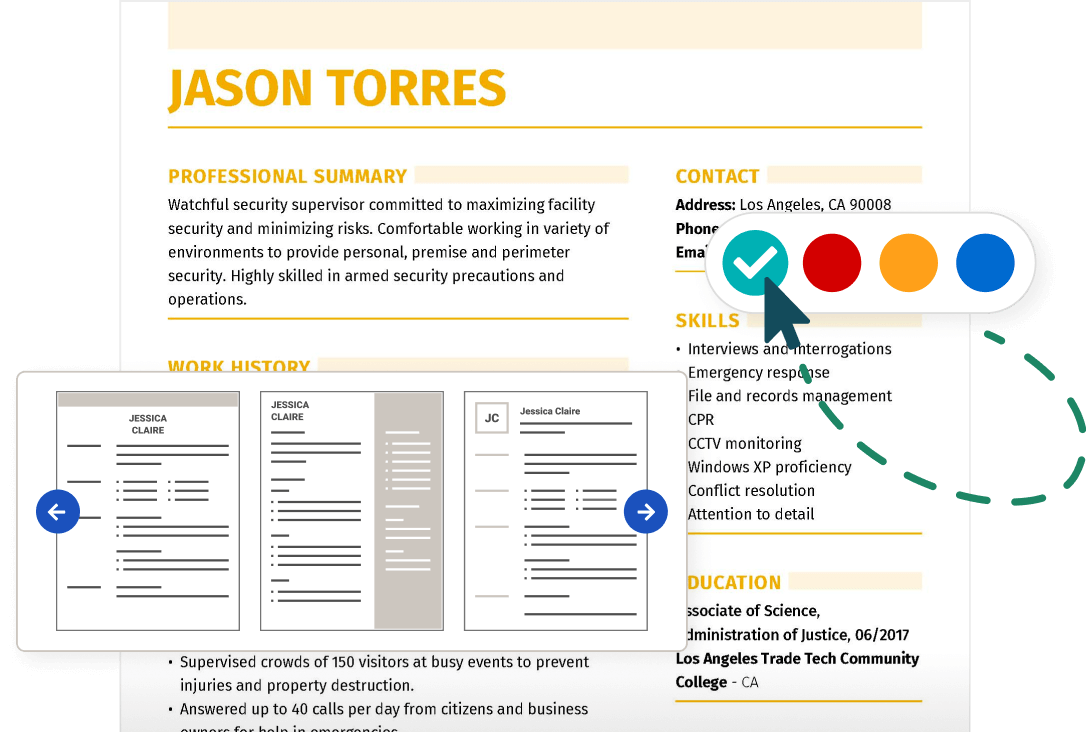 Subway Sandwich Artist Resume FAQ
In what order do you layer a sandwich?
There is actually a way or strategy that goes behind layering a sandwich! The purpose is to prevent a sandwich from slipping or looking sloppy.
Follow these steps for a superb subway design:
Start by layering the denser textures, such as meat and cheese, first. They should be placed at the bottom of the sandwich.
Follow your layering with vegetables and any crunchy element. These should be carefully placed at the top for a stronger sub.
For a pro tip, try layering lettuce throughout the body of the sub to create an extra grip, this will prevent the sandwich filling from falling out!
What skills should a Subway sandwich artist have?
Ideally, a subway sandwich artist should have a high school diploma or GED. For the specific, on-the-job skills, don't worry! You may be provided with hands-on training in food preparation and safety guidelines during onboarding. Having prior experience is great, however.
You should have the ability to work in a fast-paced environment. Additionally, you must have the ability to follow verbal instructions and stand for extended periods of time. All of these skills will lead to exceptional customer service as well as excellent food preparation skills!
What is a Subway artist?
A Subway sandwich artist greets and provides food preparation services. They work on the spot and are skilled at making perfect sandwiches.
These experts combine tasty recipes that can range from wraps, grilled, open face, and even pinwheel, which is based on tortillas as their bread base.
Finally, they prepare the orders by request while maintaining food safety and sanitation standards.