Featured in:
An associate marketing manager works closely with marketing managers to develop promotional campaigns and strategies. This role supports in-house or agency marketing efforts by analyzing customer and marketing research materials, assessing the impact of marketing programs, and developing innovative campaigns to drive brand recognition and growth.
This position balances strategic direction and oversight with direct development and implementation of marketing campaigns and promotions, coordinating creative teams, and deriving insights from analysis to build customer relationships and improve an organization or brand's market position and impact.
Our certified resume writers have created a library of resume samples to show you exactly what a strong resume looks like. Use them as-is or customize them to your needs.
Want to boost your resume? Your Jobhero subscription comes with a complimentary cover letter builder. Once you choose a cover letter template, the builder will suggest job-specific skills and prewritten entries, allowing you to save multiple letters for various applications fast.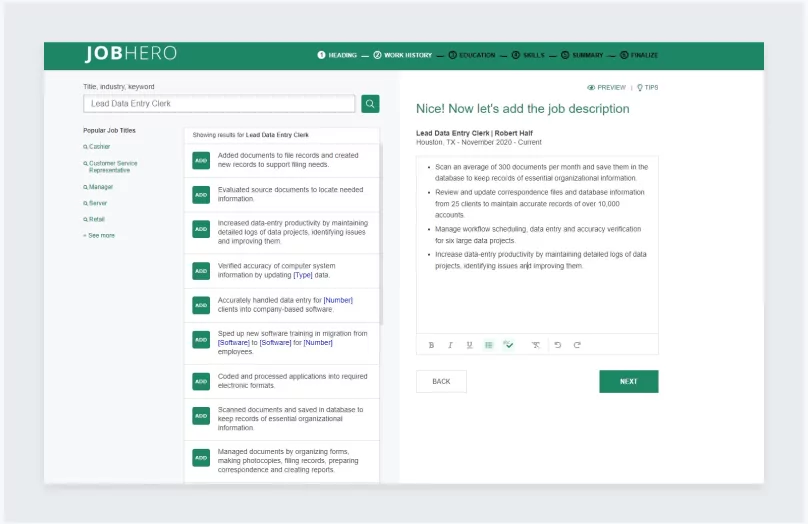 BUILD MY RESUME
Associate Marketing Manager Duties and Responsibilities
Because associate marketing managers can work in agencies or within dedicated in-house marketing departments, their roles vary from company to company. However, there are many core duties that remain the same:
Develop Marketing Strategies
One of the primary duties of the associate marketing manager is developing marketing strategies in collaboration with an organization's marketing manager. Depending on whether the associate marketing manager works for a creative agency or within an in-house marketing department, they may develop strategies for a single organization or a number of clients. In either case, the associate marketing manager works closely with sales and marketing personnel to develop ideas to promote the brand and increase its reach.
Direct Promotional Campaigns
The associate marketing manager also directs promotional and marketing campaigns across a variety of media types and outlets. They may develop a series of online ads or direct the development of branded content on the web or in print. Frequently, associate marketing managers monitor and oversee these campaigns from inception to completion, ensuring that team members consistently meet client expectations for deliverables and timelines and that clients (or marketing managers, for in-house projects) are satisfied with the results.
Analyze Market Research
Another major part of the associate marketing manager's role is analyzing marketing and customer research to derive insights to drive new marketing efforts. In this aspect of the role, the associate marketing manager uses a variety of strategies to gather and interpret information to improve marketing efforts. For example, they may conduct A/B testing or analyze user engagement with marketing emails, advertisements, or websites to gather customer impressions and feedback for future iterations.
Coordinate Creative Teams
The associate marketing manager also coordinates and directs the activities and schedules of creative teams and personnel. Throughout the marketing project lifecycle, the associate marketing manager works closely with copywriters and graphic designers to ensure that project deliverables are cohesive and in line with the organization's goals. They provide feedback on advertising content, images, and other graphical elements, and sign off on creative work before presenting it to the client or marketing manager.
Manage Project Budgets
Throughout the marketing project lifecycle, many associate marketing managers also oversee project budgets and monitor costs. This part of the job may involve assessing funds budgeted for digital and physical advertising space and determining how to balance a marketing campaign's reach with its budget. The associate marketing manager also monitors employee hours on individual projects to ensure that they remain on budget.
Assess Campaign Performance
Finally, the associate marketing manager actively examines the results of marketing and promotional campaigns to gauge whether they achieved the intended levels of customer engagement and growth. The associate marketing manager confers directly with sales teams to determine the campaign's impact and uses this information to develop or improve future efforts. They also conduct further audience engagement assessments.
Associate Marketing Manager Skills and Qualifications
Associate marketing managers frequently liaise between marketing managers and creative personnel, so they need to balance leadership and strategic roles. Companies typically hire candidates with at least a bachelor's degree, along with the following skills:
Project management skills - associate marketing managers need to effectively manage workflows and deliverables for marketing campaigns, so a background in project management is essential
Strategic planning - this role also involves a lot of strategic direction to develop and successfully implement marketing and promotional campaigns
Team coordination - associate marketing managers work closely with legal, sales, and creative personnel, so they need experience coordinating and motivating teams to successfully complete projects
Presentation skills - associate marketing managers routinely present ideas and reports to business leaders and other marketing professionals, so they need excellent public speaking and presentation skills
Communication skills - this role requires frequent written and verbal communication to confer with clients, develop marketing and branding language and copy, and communicate between teams
Analytical skills - because the associate marketing manager conducts A/B testing and assesses customer engagement, they need excellent analytical and data interpretation skills
Tools of the Trade
Associate marketing managers typically work in office settings, so they need to be comfortable with standard office equipment and programs in addition to the following:
Presentation software (Microsoft PowerPoint, Prezi)
Design software (Adobe Photoshop, Adobe InDesign)
Associate Marketing Manager Education and Training
Most associate marketing managers possess a bachelor's degree in marketing or business administration, although many companies seek out candidates with master's degrees in these fields. Typically, associate marketing managers also have significant experience in this field, either within an in-house marketing department or working for an advertising and marketing agency.
Associate Marketing Manager Salary and Outlook
Both Glassdoor and PayScale provide salary estimates for associate marketing managers based on employee reports. However, their estimates are significantly different. PayScale estimates that the average annual salary for associate marketing managers is $60,616, while Glassdoor estimates an average annual salary of $72,176.
While the Bureau of Labor Statistics (BLS) doesn't provide information specifically related to associate marketing managers, its estimates indicate that employment growth for advertising, promotions, and marketing managers will be 10 percent through 2026.
Create your own professional resume in just minutes.
Try our resume builder today
Build Your Resume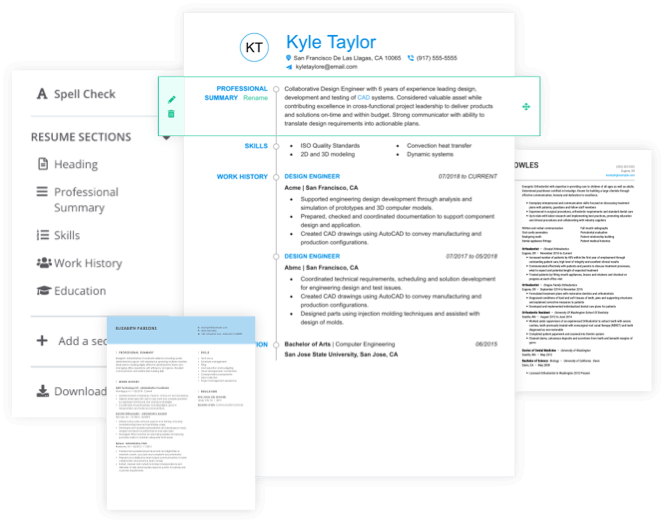 Helpful Resources
We found many resources on the web if you're interested in starting a career as an associate marketing manager:
American Marketing Association – the AMA is a professional organization for marketers, providing tools, resources, and opportunities to connect with other marketing specialists
the AMA is a professional organization for marketers, providing tools, resources, and opportunities to connect with other marketing specialists
10 Best Practices in Marketing
authors Philip T. Kotler and Kevin Lane Keller provide a comprehensive guide to marketing management practices across industries
"10 Best Practices in Marketing"
become a more effective marketing professional and improve your brand's image and promotions with these 10 tips
Paul Farris,? Neil Bendle,? Phillip Pfeifer, and? David Reibstein discuss how data analysis and customer metrics can improve marketing strategies and impact
Associate Marketing Manager Resume Help
Explore these related job titles from our database of hundreds of thousands of expert-approved resume samples: