Featured in:
Advertising sales representatives communicate with clients to sell advertising space or time. They use negotiation and communication skills to gain new clients. This is an entry-level position that requires little experience and a base-level education. Advertising sales representatives mainly work with clients in the media industry, often in print and television. They work full-time hours, but frequently work overtime to meet sales goals. They typically only work in the day, during standard office hours when their clients are most likely in their own offices. Advertising sales representatives report directly to a sales manager.
Need cover letter guidance? Add a cover letter to your resume using our cover letter formats how-to guide and add value to your resume.
Improve your application with a personal message! Your resume may summarize your qualifications, but a cover letter can help you express your professional accomplishments and working style. Pair these cover letter templates with our builder subscription to unlock AI-powered text templates and professional designs that will help you submit a complete application.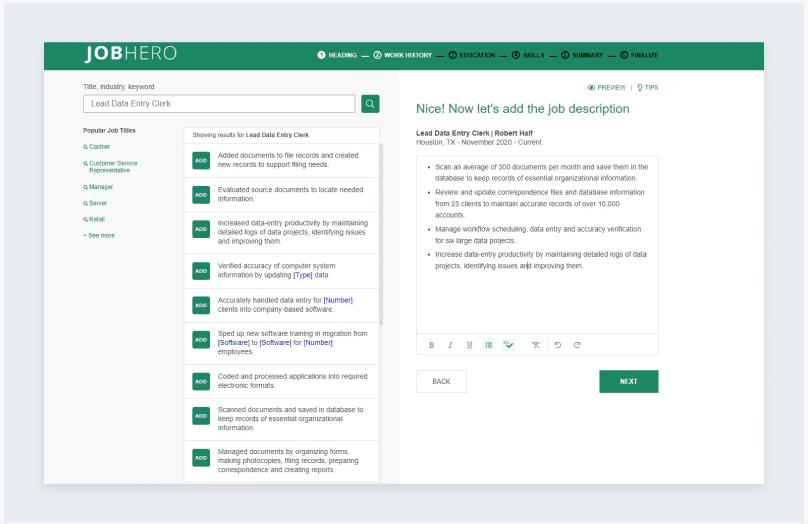 BUILD MY RESUME
Advertising Sales Representative Duties and Responsibilities
Specific job duties for advertising sales representatives vary based on their employer and industry in which they work. However, there are several core tasks common to all advertising sales representatives, such as:
Contact Potential Clients
Advertising sales representatives contact potential clients through various means, including cold calls and emails. Once in contact with potential clients, advertising sales representatives explain what they can offer, providing specific advertising benefits and return on investment numbers.
Follow Up on Leads
Advertising sales representatives often receive leads for potential clients from various other departments within the company. They are responsible for tracking progress with these potential clients through lead management and client management software.
Meet with Potential Clients
In some industries, advertising sales representatives are responsible for meeting in-person with potential clients to discuss the benefits of the advertising space they are selling. These in-person meetings can take place in a formal setting like an office, or an informal setting like a restaurant.
Assist Current Clients
Advertising sales representatives often form long-term relationships with potential leads who become clients. In many cases, they are responsible for assisting new and current clients with any needs they may have. This can include answering follow-up questions or connecting clients to relevant internal teams.
Track Sales and Report to Management
Advertising sales representatives are responsible for tracking all the sales they make and reporting sales numbers to the management team. Reporting can take place informally or formally as presentations.
Advertising Sales Representative Skills and Qualifications
Advertising sales representatives are experienced in the sales field, and they know how to communicate well with others, both inside and outside of their company. They typically possess a high school degree and one to three years of experience in a related field. Advertising sales representatives also possess the following skills and qualifications:
Previous sales experience – advertising sales representatives have previous experience in a sales position, which enables them to make more sales to bigger clients that are common in the advertising industry
Previous experience in the advertising industry – advertising sales representatives are familiar with the advertising industry as a whole. Most times, this familiarity comes from previous employment in an advertising position
Client management skills – advertising sales representatives are skilled at working with clients. They know how to manage client expectations and present solutions to their clients' problems
Negotiation skills – a major part of sales is negotiation, and advertising sales representatives are skilled negotiators. They know how to create a mutually beneficial solution both their employer and their clients
Communication skills – advertising sales representatives are constantly communicating with people, both clients and internal teams. As such, they are skilled communicators through written and verbal forms
Tools of the Trade
Advertising sales representatives often use the following tools to succeed at their jobs:
Customer relationship management (CRM) software (Salesforce, Pipedrive, ProsperWorks CRM)
Sales software (InsideSales.com, Outreach, Insightly)
Reporting software (Tableau, Wrike, Grow)
Advertising Sales Representative Education and Training
Most employers don't require their advertising sales representatives to hold any formal education beyond a high school diploma or GED. However, many candidates pursue a bachelor's degree in advertising or a related field.
When hired, advertising sales representatives typically undergo on-the-job training to learn about the company's services and pricing. They also take this time to learn about the current clientele and develop relevant sales techniques.
Advertising Sales Representative Salary Outlook
The U.S. Bureau of Labor Statistics (BLS) reports that the median annual salary of advertising sales representatives is around $50,000. This salary can vary depending on experience, education, and industry. Those in the top 10 percent can make as much as around $100,000 per year, while those in the bottom 10 percent make around $25,000 per year. Advertising sales representatives are also typically eligible to receive sales commissions and benefits packages.
The BLS also reports on the job outlook for advertising sales representatives over the course of the next 10 years. This field can expect a four percent decline in job openings during this time period, mostly due to the shift toward online advertising, which can be mostly automated.
Create your own professional resume in just minutes.
Try our resume builder today
Build Your Resume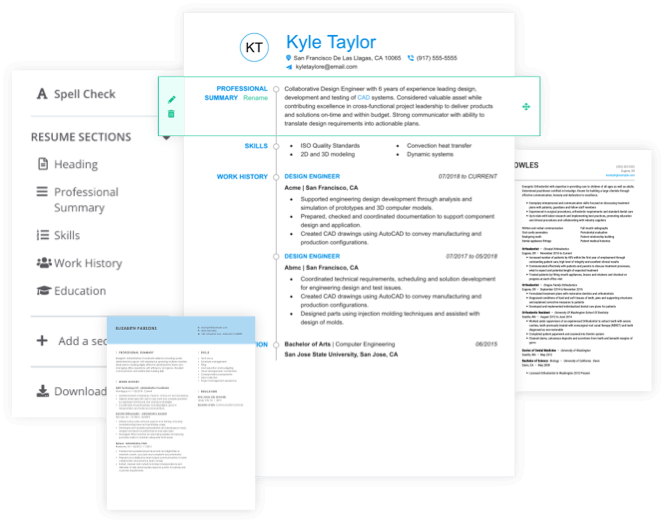 Helpful Resources
Read through some of these helpful resources to learn more about advertising sales representatives: