Featured in:
Fashion sales associates are retail salespeople who specialize in selling clothing. They use their product knowledge and fashion sense to help customers craft the perfect outfit for any occasion. This role requires a passion for fashion. Fashion sales associates are expected to be brand advocates and wear their employer's clothing every shift. They are also expected to take pride in their appearance. Many places include clothing allowances as a perk. Those who work in this position spend the majority of their shift on their feet. The dress code varies by brand. High-fashion brands want employees in semi-formal attire, while more casual brands allow for street or athleisure. Fashion sales associates work evenings, weekends, and holidays.
Fashion sales associates work under a retail supervisor. A common path for many who work this position is to use it to gain fashion experience while going to school to study fashion. According to the National Bureau of Labor Statistics, demand for retail sales workers, which includes fashion sales associates, is set to rise 2 percent through 2026.
Need cover letter guidance? Add a cover letter to your resume using our cover letter formats how-to guide and add value to your resume.
Improve your application with a personal message! Your resume may summarize your qualifications, but a cover letter can help you express your professional accomplishments and working style. Pair these cover letter templates with our builder subscription to unlock AI-powered text templates and professional designs that will help you submit a complete application.
Fashion Sales Associate Duties and Responsibilities
Fashion sales associates help customers find the clothes they need. We researched many fashion sales associate job descriptions to procure the following list of core duties and responsibilities:
Maintain Knowledge of Fashion Trends and New Styles
First and foremost, fashion sales associates need to be fashionable. This involves staying on top of the latest fashion trends and styles being worn by celebrities and influencers.
Use Product Knowledge to Sell Various Types of Clothing
Fashion sales associates need to know the features and benefits of each item of clothing that they sell. The better grasp they have on this knowledge, the easier it is for them to make sales.
Provide Customers with a Memorable Shopping Experience
The best fashion sales associates do the little things that make a customer's shopping experience memorable. This requires the ability to build a strong rapport with customers in a short amount of time, as well as a true enjoyment of helping people improve their wardrobe.
Help Customers Figure Out Their Size and Desired Fit
One of the key goals of a fashion sales associate is to get the customer in the fitting room. Each brand is cut differently, so customers need to try on clothes to truly get a feel for a brand. They are also more likely to make a purchase once they actually see how they look in a piece of clothing.
Facilitate Customer Transactions Using Point of Sale (POS) software
In many store settings, fashion sales associates also serve as cashiers. They scan each item, give the customer the total and accept payment. They also try to add on additional items based on what the customer is purchasing and inform customers of current promotions.
Fashion Sales Associate Skills
Fashion sales associates need a passion for and strong knowledge of fashion. They have to know information such as the different fits of certain brands, as well as how to care for each type of fabric. Fashion sales associates need to understand how to perform basic measurements and calculate percentages to inform customers of discounts. Fashion sales associates have to enjoy talking to new people. They rely on their interpersonal communication skills to build rapport with customers and provide them with an excellent shopping experience. Besides these traits and areas of knowledge, the following skills are needed to get a job as a fashion sales associate:
Analyzing current fashion trends and incorporating them into personal style
Learning the features and benefits of new product launches to help drive sales
Using brand expertise to help customers determine size and desired style
Processing customer transactions through the use of POS software
Building rapport with customers to make them feel valued and appreciated
Fashion Sales Associate Tools of the Trade
Measuring tape – fashion sales associates use a soft measuring tape to help customers determine their pant and shirt size
POS software -used to facilitate customer transactions
Fashion Sales Associate Education and Training
There are no formal education requirements to become a fashion sales associate. One can get a job at this position with a high school diploma and a strong knowledge of and passion for fashion.
Fashion Sales Associate Salary
According to Glassdoor, the national average salary for fashion sales associates is $24,809. Those at the high end of the scale make $48,000, while those at the low end of the scale make $19,000.
Create your own professional resume in just minutes.
Try our resume builder today
Build Your Resume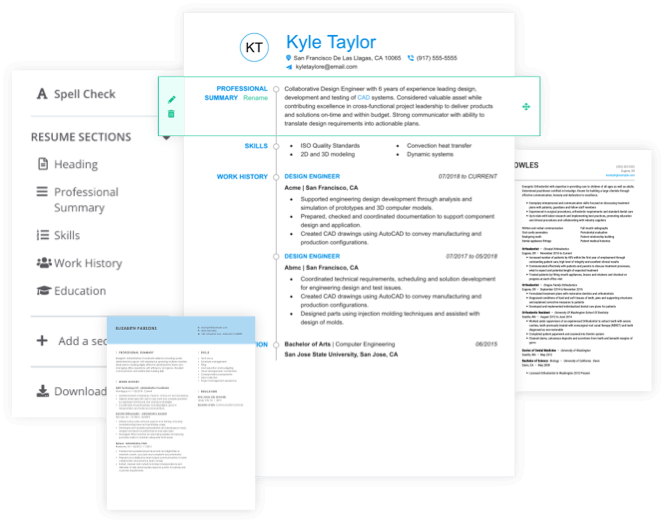 Fashion Sales Associate Resources
If you're interested in becoming a fashion sales associate, check out the following list of resources:
Fashion Sales Associate Resume Help
Explore these related job titles from our database of hundreds of thousands of expert-approved resume samples: