Featured in:
Sales administrative assistants are team players for whom no task is too small or too large if it contributes to the company's success. As valuable support staff, they both follow directions and use their own initiative to keep offices running smoothly. Any employer with a sales team can benefit from their services. Thus, one sales administrative assistant might work for a hotel chain that wants to attract more visitors. Another may find a position with a tire manufacturer concerned with finding automakers interested in its products.
Sales administrative assistants generally work standard full-time hours in an office environment. With experience, sales administrative assistants often move on to roles such as executive assistant, office manager, or sales and marketing coordinator.
Our team of certified resume writers have created a library of resume examples to show you how to craft a strong resume. Study them to learn to write your own.
Boost your resume with an extra click. Our cover letter templates match our resume templates' designs for a cohesive application. Use a template in our builder to help you quantify and expand upon the experience from your resume and impress employers.
Sales Administrative Assistant Duties and Responsibilities
The nature of the employer influences what jobs a sales administrative assistant will be called upon to perform. However, some tasks overlap regardless of the industry. Our analysis of job postings shows that candidates should expect to do the following:
Clerical Tasks
Sales administrative assistants type, file, handle mail, answer phones, and perform other jobs critical to office operations. They also process orders submitted by sales reps, check orders for accuracy, create shipping labels, print out packing lists, send out invoices, and check credit lines.
Keep Records
Sales involves a large amount of information that needs to be maintained and organized. Sales administrative assistants compile and update physical or digital files on clients, leads, expenses, and sales. They may deliver reports on things such as backlogged items and monitor inventory.
Organize Events
Whether management calls a meeting for all sales reps or arrangements for a trade show need to be made, the sales administrative assistant gathers the appropriate people and attends to the details.
Support Reps
The sales administrative assistant serves as the point of contact for sales representatives who are out in the field meeting clients and making sales. The assistant might keep track of each rep's whereabouts, convey information from management, coordinate calendars, and assist with travel arrangements.
Train New Hires
Experienced sales administrative assistants show newbies the ropes, including equipment use and company procedures.
Sales Administrative Assistant Skills and Qualifications
Sales administrative assistants interact with a range of people while performing their job, so great interpersonal skills are essential. They should also be outstanding communicators capable of providing clear information in both verbal and written forms. Other factors critical to success include:
Customer service - sales depend heavily on pleasing customers, so administrative assistants need to be attentive to their needs and willing to help out however possible
Attention to detail - making arrangements requires covering all bases and not letting things slip through the cracks
Multitasking - the ability to prioritize and deal with demands coming from various directions, including reps in the field, requires a level head
Organization skills - managing the efforts of multiple people to achieve desired results requires staying on top of things and collaborating extensively
Sales Administrative Assistant Coordinator Education and Training
Educational requirements vary by employer, though any aspiring sales administrative assistant should hold at least a high school diploma. Some places seek candidates who have taken courses at community or vocational colleges, especially ones trained in office skills. Other hiring managers prefer applicants with a bachelor's degree in business or a similar field. A background in the area in which one is seeking employment can be helpful, such as healthcare experience for a sales administrative assistant position with a medical devices firm. As an entry-level position, new hires should expect a period of on-the-job training.
Sales Administrative Assistant Salary and Outlook
The median annual salary for sales administrative assistants, according to PayScale, is about $38,000. Workers on the lower end of the pay range earn roughly $28,000, while the highest paid make upward of $51,000. Benefits may include medical insurance, paid time off, and retirement plans.
Employment of administrative assistants and secretaries is expected to decline 5 percent by 2026, according to the Bureau of Labor Statistics. Technical advances enable administrators and sales reps to perform more of their own tasks, decreasing the need for clerical help.
Create your own professional resume in just minutes.
Try our resume builder today
Build Your Resume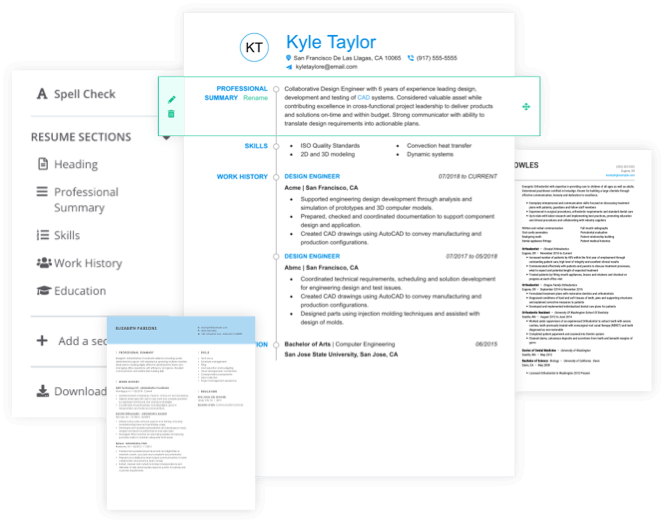 Helpful Resources
If becoming a sales administrative assistant sounds promising, check out these additional sources of information:
Sales Administrative Assistant Resume Help
Explore these related job titles from our database of hundreds of thousands of expert-approved resume samples: