Featured in:
Engineering managers are project managers. These professionals oversee engineering teams for various types of projects in structural, mechanical, civil, or electrical engineering. Engineering managers typically work full-time for engineering or architectural firms, construction companies, or consulting companies. They usually split their time between the office and worksites. This is a collaborative position; engineering managers work closely with architects, engineers, drafting personnel, and other professionals. Team leaders who love to work with their hands and translate blueprint drawings into completed structures often find success in this occupation.
Studying resume samples and examples are a great way to get inspiration for your own. Study our library of examples today!
Improve your application with a personal message! Your resume may summarize your qualifications, but a cover letter can help you express your professional accomplishments and working style. Pair these cover letter templates with our builder subscription to unlock AI-powered text templates and professional designs that will help you submit a complete application.
Engineering Manager Duties and Responsibilities
Engineering managers work in a variety of industries. Specific duties and responsibilities may vary, but there are several core tasks associated with the job, including:
Create Plans for New Engineering Projects
Engineering managers create designs for new engineering projects. They work closely with architects, draftsmen, and research and development teams to develop building structures, roadways, bridges, production machinery, or electrical systems.
Oversee Engineering Staff
Engineering managers hire and train engineering staff. They conduct interviews, complete job reviews, and act as mentors for engineers. They also set and review professional development goals for their engineers.
Review Technical Documents
From technical drawings to manuals, engineering managers review all documentation associated with engineering projects. They also complete mechanical analysis reports, review contract documents, and fill out and submit necessary permit applications.
Design Project Budgets, Schedules, and Staffing
Once a project has been green-lighted, engineering managers develop a project schedule and budget. They complete cost estimation reports, assemble engineering teams, assign tasks, set deadlines, and order materials.
Inspect Progress of Engineering Projects
Engineering managers make frequent visits to job sites to check on the progress of engineering projects. They meet with lead engineers to discuss issues and work progression, ensure that projects are meeting specifications, and revise schedules or deadlines as necessary. They also make sure that employees are working according to company policy and state and federal regulations.
Engineering Manager Skills and Qualifications
Experienced engineers who possess strong leadership skills make effective engineering managers. Other skills and abilities typically associated with this occupation include:
Mechanical skills - from operating tools to deciphering blueprints, engineering managers must display strong mechanical skills to succeed in this field
Project management - engineering managers are familiar with all aspects and stages of project management, such as budgeting, cost estimating, scheduling, and team assembly
Problem-solving - continually assessing worksites and project progression, engineering managers address any issues that arise
Communication - strong verbal and written communication skills come into play when collaborating with engineers, architects, vendors, and other professionals on a daily basis
Time management - the ability to set and meet deadlines for project completion is an asset
Organizational skills - to maintain schedules and budgets and track the progress of multiple projects
Math skills - above-average math skills are necessary to create budgets, make necessary measurements, and calculate the amount and cost of needed materials
Tools of the Trade
It is helpful for engineering managers to be familiar with the following tools:
Architectural and engineering software (2D and 3D AutoCAD, Civil3D, Creo)
Project management software (Zoho Projects, LiquidPlanner, GanttProject)
Engineering Manager Education and Training
Anyone applying for a position as an engineering manager should hold at least a bachelor's degree in any area of engineering, engineering management, or engineering technology. In some cases, a master's degree could be necessary to obtain this managerial position. In these types of degree programs, candidates take coursework in project management, production management, quality control, and general management. They also study regulatory and safety topics. Classes in architecture could also be helpful for aspiring engineering managers.
Engineering Manager Salary
The median annual salary for engineering managers, as reported by the Bureau of Labor Statistics (BLS) and which also includes architectural managers, is just over $134,000. Those in the 10th percentile earn $86,000, while high earners can realize salaries of just over $200,000.
Engineering managers employed in engineering or architectural firms are paid a mean annual salary of about $140,000, the BLS further reports. Geographically, the highest salaries for engineering managers tend to be paid in western and southern mid-west states; for instance, professionals working in Texas ($167,230), California ($166,580), and Colorado ($162,100) top the list of states for the highest mean annual wages for engineering managers.
As far as projected employment growth, the BLS states that engineering managers can expect a six percent growth rate through 2026. Those working in the engineering services industry could see a 13 percent increase over the same time period. Rising demand for infrastructure repairs and replacement is a leading reason for this expected growth. In contrast, engineering managers working in the manufacturing industry could expect to see a six percent decrease in employment opportunities.
Create your own professional resume in just minutes.
Try our resume builder today
Build Your Resume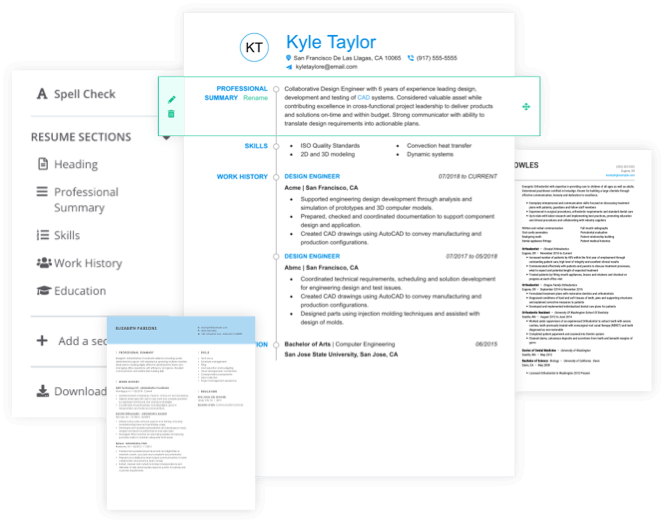 Helpful Resources
Interested in building your knowledge of this career? Review the resources we've provided below to learn more about the life, expectations, and professional development of engineering managers:
Engineering Manager Resume Help
Explore these related job titles from our database of hundreds of thousands of expert-approved resume samples: