Featured in:
Customer service specialists provide a positive brand experience for existing and potential customers. Any industry offering customer service can benefit from hiring a customer service specialist, so jobs can be found in areas such as retail, financial services, technology, and others. Shifts vary by the nature of the employer. A credit card company, for instance, may need customer service specialists available 24/7 to handle lost or stolen cards, whereas a food manufacturer may only field calls about its products during regular weekday business hours. Being a customer service specialist can be stressful at times when a large number of people require help, such as during the holiday season or when a special is taking place.
The Bureau of Labor Statistics predicts that jobs in customer service will increase 10 percent between 2014 and 2024. As both traditional and online companies vie to grow their share of the market, providing exceptional customer service can be a way of helping one's business stand out from the crowd.
Our team of certified resume writers have created a library of resume examples to show you how to craft a strong resume. Study them to learn to write your own.
Impress your future boss! According to a 2020 survey, most hiring managers read cover letters for candidates they're considering interviewing before making their final decision. Make a cover letter that seals the deal with our professionally designed cover letter templates.
Customer Service Specialist Duties and Responsibilities
Treating customers with respect is a top concern for customer service specialists. As these professionals go about earning people's trust (and business), they commonly perform the same type of tasks, regardless of industry. Here are a few of the central duties expected of customer service specialists based on our scrutiny of job postings:
Answering Questions
Customer service specialists are information providers. Whether an online customer is trying to determine the correct size sweater to buy or an in-office guest needs to figure out the difference between two types of insurance policies, customer service specialists use their superior knowledge of their organization's offerings to present buyers with clear information in order to make solid decisions.
Troubleshooting
Customer service specialists also are active helpers when things go wrong. They may look into the shipping history of a package that a customer complains she hasn't received, or they might explain to a disgruntled car owner exactly what services need to be performed when a recall is issued. By showing concern and taking swift, meaningful action, customer service specialists demonstrate that the company cares about its patrons and will do what it takes to keep them satisfied.
Listening
By examining issues and comments that keep popping up, customer service specialists can provide their employer with valuable feedback. For instance, repeated problems with the company's online purchasing platform may warrant an investigation into technical glitches. Or repeated feedback that a certain brand of gym shoe seems to be running small may lead a merchant to suggest in the product description to order one size larger than usual.
Evaluating Satisfaction
Customer service specialists may routinely or periodically contact clients to judge their happiness. For instance, someone who has purchased a new recliner may receive calls—perhaps after two weeks and again after six months—from a customer service specialist who works for the furniture company inquiring about satisfaction with the new chair and if there are any questions about the item.
Customer Service Specialist Skills
People who can easily converse with anyone make great customer service specialists. A friendly, outgoing nature promotes interaction and bonding, which reflects well on the employer. Because they are often the first (and sometimes only) company representative consumers encounter, customer service specialists need to make a good impression. Thus, they have to speak, act, and dress professionally. Other skills hiring managers seek when filling customer service specialist positions include:
Listening attentively to fully understand the customer
Communicating clearly to ensure the buyer understands what is being said
Remaining calm and civil during tense customer interactions
Following through on inquiries and projects to ensure completion
Staying up to date on new products and services to be able to provide accurate, thorough information to clients
Keeping the client's personal information accurate and confidential
Customer Service Specialist Tools of the trade
As they go about assisting customers, customer service specialists frequently use the following:
Computers – to input data, perform basic office functions, and keep in touch via email with others in the company and with clients
Phones – a primary communication device used for conversations with customers
Online chat – communicating with customers electronically through a platform on the company's website
Customer Service Specialist Education and Training
Customer service specialists typically hold at least a high school diploma. Some have taken post-secondary classes or earned a degree in a field such as business or communications. A background in the employer's industry can be especially attractive, such as being well versed in finance for a customer service specialist position at a bank. Fluency in a second language is another plus. New hires should expect a period of on-the-job-training to become thoroughly knowledgeable about their employer's products, services, and policies.
Create your own professional resume in just minutes.
Try our resume builder today
Build Your Resume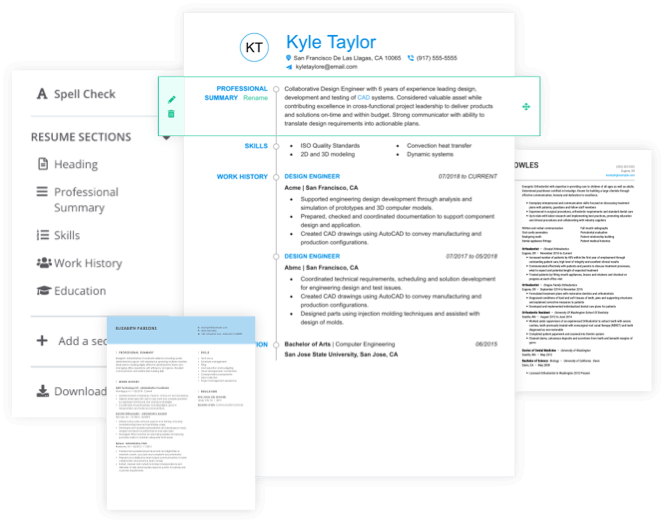 Customer Service Specialist Resources
We've searched the Web for other places aspiring customer service specialists may want to check out for further information. Here are a few of the most noteworthy:
Since customer service specialists deal with "challenging" people on a regular basis, it pays to have plenty of tools in one's arsenal for maintaining composure and resolving situations effectively. This eBook can help. One reviewer calls it "short and sweet—confirming what you knew or providing what you should know."
With a great mix of "wisdom, humor, personal examples and simple steps you can take to improve your customer service and your own work experience," this book draws rave reviews from both those new to customer service and seasoned professionals.
International Customer Service Association
The mission of this industry group is "to assist individuals and organizations with their goal of providing exceptional customer experiences by providing access to professional growth and development, and recognition." Its website features a variety of webinars, job postings, and a blog written by industry experts.
An informal networking group of customer service professionals, aspiring customer service consultants may want to consider joining it on LinkedIn. Chances are someone among the 150,000+ members will be able to answer your questions.
Customer Service Specialist Resume Help
Explore these related job titles from our database of hundreds of thousands of expert-approved resume samples: