What is a Front Desk Supervisor?
The front desk is typically the first location where clients, visitors and guests are greeted when entering an establishment. The person who is in charge of managing the front desk and its employees is the Front Desk Supervisor. This is a leadership position that requires experience in customer service and administration.
Most Front Desk Supervisor positions are to be found in the hospitality industries, such as resorts, hotels and motels. However, professionals are not limited to these industries, and may find work in other organizations that need managing of a front desk. Front Desk Supervisors often report to the Assistant Manager or General Manager of a hotel, or to the Front Desk Lead in other industries. Those that work in the hospitality industry don't have 9-5 schedules, and are often required to work nights and weekends, while those that work in corporate business settings may work more regular hours. The demand for First-Line Supervisors of Office and Administrative Support Workers, such as Front Desk Supervisors, is increasing. The Bureau of Labor and Statistics predicts an 8 percent growth in this field, with 34,270 new jobs becoming available through 2024.
Want to add value to your job application? Using a professional cover letter builder can help you stand out from the competition. Use ours to build a stand out letter that will get you noticed.
Front Desk Supervisor Duties and Responsibilities
A Front Desk Supervisor is responsible for managing their own team of employees, providing excellent customer service and overseeing daily activities of their respective organizations. Typical duties required in this role are:
Employee Management
This position does not man the front desk alone; instead, the individual is responsible for supervising a team of front desk employees. These may involve receptionists, administrative and executive assistants, cashiers and front desk clerks. The Front Desk Supervisor assesses operational needs and determines the employment needs. They find and train suitable candidates and manage their day-to-day activities. They create daily work schedules, approve time off requests and provide regular feedback.
Customer Service
The Front Desk Supervisor must provide customer service to all people entering the establishment. If this person works in hospitality, this may involve supervising the front desk clerks in greeting guests, collecting their contact and financial information, checking them in, giving them room keys and distributing hotel maps and providing them with general help. Oftentimes, the Front Desk Supervisor may deal with customers directly if a problem arises, such as a reservation error, a payment issue or a complaint. This person may also be the one to collect feedback from guests and clients, and forward it to the responsible parties in the back office in order to recommend improvements.
Administrative Tasks
This role is responsible for managing daily administrative tasks of the organization in which they are employed. This involves making sure that phones and promptly answered by knowledgeable professionals; correspondence is kept within a reasonable time frame; vendors arrive on schedule, are greeted and shown to their respective delivery areas; mail is collected and brought to the mail room or local post office; managing a calendar of special events; as well as providing assistance to their team or stepping in to fill in for an employee who is on break or has failed to show up for work.
Front Desk Supervisor Skills
A Front Desk Supervisor is a senior position that requires the right candidate to possess a multitude of skills, from communication to delegation.
Core skills When we reviewed current job openings for Front Desk Supervisors across the country, we found these to be the most required core skills
Excellent verbal and written communication skills
Interpersonal skills
Ability to multitask
Computer-savvy
Management skills
Ability to quickly solve problems
Organization skills
Experience in customer relations
Advanced skills The skills listed below are typically found on the resumes of Front Desk Supervisors who have a lot of experience in this field
People management experience
Accounting
Multilingual
Tools of the Trade These tools are often required by employers
Microsoft Office applications, such as Word and Excel
Reservation applications
Customer Relationship Management (CRM)
Intercom
Multi-line phone system
GO PRO

Choose from fully customizable

GET PAST THE BOTS

Ensure compatibility with Applicant Tracking Systems

LOOK YOUR BEST

Save time with sleek and stylish professional design templates
Build Your Resume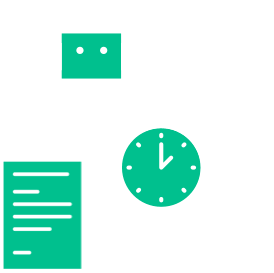 Front Desk Supervisor Salary
First-Line Supervisors of Office and Administrative Support Workers, such as Front Desk Supervisors, typically earn an annual salary of $52,600. Candidates don't often make less than $31,800, and the highest paid professionals in this field can expect to make a salary of $85,300. The District of Columbia, New York and Alaska are states that offer employees the highest average salaries, which are $71,300, $60,300 and $59,400, respectively.
Front Desk Supervisor Resources
Front Desk Supervision can be a fun and rewarding job, but it is not often easy and can be stressful. To get more insight into this profession, we found helpful associations, blogs, magazines, books and influencers for you to check out.
On the Web
American Hotel & Lodging Association (AHLA)
The sole national association representing all segments of the 1.8 millionemployee U.S. lodging industry.
Front Desk Blog
Lisa Marie Spradley, FAADOM, known as the Front Desk Lady, has worked in the front office for 20 years, and shares her knowledge and advice for Front Desk Supervisors.
Hospitality Net
An online resource for the hospitality industry, featuring the latest news in the field, staff improvement ideas and more.
On Twitter
@Hotelnonsense
Hilarious stories of a hotel Front Desk Clerk.
@frontdeskhq
Software designed to make the jobs of Front Desk Supervisors easier.
@HotelRants
A Twitter account to share the stress and annoyances of hotel employees.
Books
Room Service Is Closed: Dispatches From The Front Desk by Sean Fox
This book highlights one man's journey as he navigates the challenging working environment of a hotel's front desk.
Front Desk Security and Safety: An on-the-Job Guide to Handling Emergencies, Threats, and Unexpected Situations by Betty A. Kildow, CBCP, FBCI
This book offers stepbystep plans for natural disasters, terror threats, service disruptions, medical emergencies, fire, workplace violence, and other concerns.
Front Desk Supervisor Help
Explore these related job titles from our database of hundreds of thousands of expert-approved resume samples: