Featured in:
From performing credit reviews for borrowers to analyzing deposits and other transactions, banking business analysts complete financial analysis to ensure the efficient operations of financial institutions. In addition to banks, these professionals can work for lending institutions, mortgage companies, investment firms, or credit unions. Banking business analysts usually work in fast-paced environments where the reports they submit are needed to complete loan applications, approve credit lines, open accounts, and other time-sensitive transactions. Banking business analysts typically work full time either with a company or as an independent consultant. These individuals work closely with banking managers, underwriters, loan officers, and other financial professionals.
Studying resume samples and examples are a great way to get inspiration for your own. Study our library of examples today!
Boost your resume with an extra click. Our cover letter templates match our resume templates' designs for a cohesive application. Use a template in our builder to help you quantify and expand upon the experience from your resume and impress employers.
Banking Business Analyst Duties and Responsibilities
While a banking business analyst's day-to-day duties and responsibilities are determined by where they work, there are many core tasks associated with the role. Based on our analysis of job listings, these include:
Analyze Banking Transactions
Banking business analysts review various types of banking transactions on a daily basis. They examine cash flow and financial statements, generate summary reports, monitor rate changes, develop financial models, and complete forecasting reports for financial projects.
Review Loan and Credit Applications
In this role, banking business analysts review loan and credit applications, run credit reports, analyze loan extension and renewal requests, identify risks, complete borrowing base analyses, and prepare collateral analysis reports. They also analyze tax returns and produce summaries about a client's credit worthiness.
Structure Financing Arrangements for Clients
Based on information gathered from their analysis, banking business analysts suggest repayment schedules, interest rates, and other terms for client accounts. This includes structuring payment arrangements, funding loan advances, and reviewing documentation on loan closings to ensure all information is properly recorded.
Ensure Compliance with Banking Regulations
Banking business analysts must be familiar federal and state banking laws and regulations and monitor their employer's compliance with these guidelines. They submit necessary reports to address compliance issues and check transactions to make sure all documents and records adhere to relevant laws.
Banking Business Analyst Skills and Qualifications
The role of the banking business analyst is marked by strong analytical skills applied in deadline-driven environments coupled with knowledge of banking, lending, and investing concepts. A four-year degree is often needed to work in this field, as are the following skills:
Computer skills - it's essential for banking business analysts to be familiar with specific accounting and other financial software as well as Microsoft Office applications, such as PowerPoint to make necessary presentations and Word to correspond with banking officials, lending officers, and other professionals
Financial management skills - from generating financial statements to conducting tax return reviews, banking business analysts must be knowledgeable about various accounting and financial concepts and principles
Attention to detail - mistakes in this field can lead to costly delays, so it's imperative that banking business analysts evaluate reports and applications with a careful eye
Time management - banking business analysts must consistently meet deadlines when it comes to loan closings and daily transaction reports
Decision-making skills - often working under little supervision, banking business analysts must make quick, independent decisions about green-lighting loans and credit applications
Organization skills - keeping orderly records concerning client information and compliance documentation is crucial for this profession
Teamwork - banking business analysts must be able to collaborate with loan officers, underwriters, banking managers, accountants, and other professionals
Communication skills - in this occupation it's important to communicate with clients and other banking professionals verbally or via written correspondence; strong presentation skills are also beneficial
Problem-solving skills - banking business analysts must devise creative solutions for clients with financial issues affecting their loan or credit status
Banking Business Analyst Education and Training
Many employers require candidates for banking business analyst positions to hold at least a bachelor's degree in business or business administration with an emphasis on finance or accounting. Candidates can also hold a degree in finance, financial planning, financial management, or a similar area. A master's degree in any of these fields could be helpful for advancement purposes. Individuals in these degree programs learn about banking regulations, financial statements, taxes, and financial planning.
Banking Business Analyst Salary and Outlook
The Bureau of Labor Statistics (BLS) reports that banking business analysts earn a median annual salary of about $80,000. Those in the 10th percentile realize a yearly salary of about $46,500, while top earners take home nearly $150,000 annually. Banking business analysts in banks can earn annual salaries just over $100,400, while those working with securities and commodity contracts can earn more than $118,000.
A generous 14 percent employment growth rate is predicted for business analysts through 2026, according to the BLS. Those in government offices and consulting firms are expected to see steady job growth.
Create your own professional resume in just minutes.
Try our resume builder today
Build Your Resume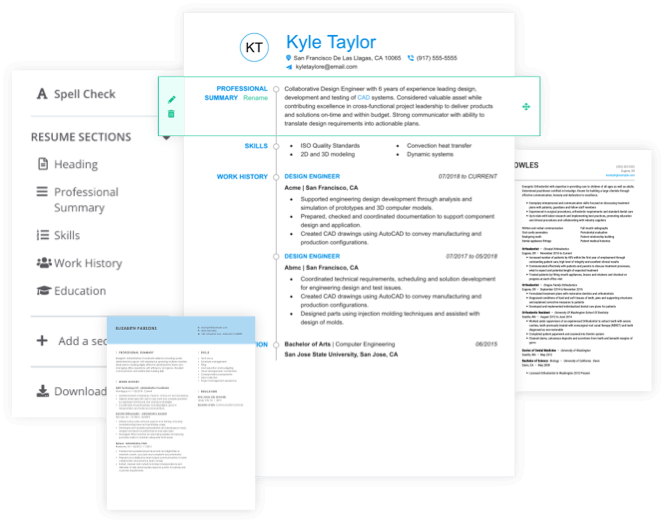 Helpful Resources
Think this career is worth exploring? We've provided some additional resources you can examine to learn more about what it takes to become and work as a banking business analyst:
Banking Business Analyst Resume Help
Explore these related job titles from our database of hundreds of thousands of expert-approved resume samples: