Featured in:
A finance associateperforms various financial and accounting tasks, such as preparing budgets and financial reports, offering advice on fiscal procedures, managing accounting records, handling payments, and preparing payroll documents. These professionals understand the intricacies of finance and accounting and are comfortable working with numbers. Finance associates work closely with senior or executive teams, advising them on different reports, best practices, and relevant accounting and financial data. Hours vary based on the employer, but most finance associates work nine-to-five schedules.
If you are having writers block, our resume examples can help. Choose from hundreds of job titles to find the right example for your needs.
Improve your application with a personal message! Your resume may summarize your qualifications, but a cover letter can help you express your professional accomplishments and working style. Pair these cover letter templates with our builder subscription to unlock AI-powered text templates and professional designs that will help you submit a complete application.
Finance Associate Duties and Responsibilities
While the day-to-day duties of finance associates are determined by their employer, there are many core tasks associated with the role. Based on our analysis of job listings, these include:
Prepare Budgets
Finance associates assist with a company or department's yearly operating budget. This includes developing, analyzing, and interpreting statistical and accounting information to evaluate operating results in terms of profitability and performance against budget.
Compile Financial Reports
Finance associates often prepare reports that outline the company's financial position regarding income, expenses, and earnings based on past, present, and future operations. This includes revising and updating reports to be more useful and efficient and furnishing external reports as necessary.
Assist with Audits
These professionals assist with audits, reviews, and tax preparation. They closely examine financial and accounting records, compile data, and conduct financial reviews and audits. This requires familiarity with recognized accounting standards and a basic understanding of the tax code.
Compliance Assistance
Finance associates help develop and implement policies, procedures, and best practices for their company's financial and accounting operations and for general compliance. They might also review proposed changes to existing policies and procedures to better comply with current laws and regulations.
Finance Associate Skills and Qualifications
Finance associates are entrepreneurial, analytical, and detail-oriented strategic thinkers. The ideal candidate for this role has strong reporting experience and is familiar with popular financial software systems. Employers prefer candidates who possess the following abilities:
Communication skills - finance associates work cohesively within financial teams, so they must be strong, detailed communicators. Demonstrable written communication skills are also important, especially when compiling financial reports
Attention to detail - most finance associates review and prepare reports and financial statements, so a keen and observant eye is crucial
Adaptability - finance associates typically work on several different teams, which requires flexibility, adaptability, and the ability to comfortably operate in a matrixed environment
Problem-solving skills - finance associates are natural problem-solvers. Reports and statements often have discrepancies that result in the need to research, escalate, and resolve issues effectively
Finance Associate Education and Training
It is preferred that finance associates have a bachelor's degree in accounting, finance, or a related field.
Previous experience working as a finance associate or a similar position is also preferred by most employers.Hands-on training, especially for specific company processes and software, is typically offered by employers.
Finance Associate Salary and Outlook
The Bureau of Labor Statistics (BLS) lists the median annual wage for finance associates and analysts as $84,300 per year. This salary can vary based on what industry, state, or country a finance associate works in.Employment of finance associates is projected to grow 11 percent by 2026, which is faster than the average for all occupations. A growing range of financial products and other industry trends are expected to lead to strong employment growth.
Create your own professional resume in just minutes.
Try our resume builder today
Build Your Resume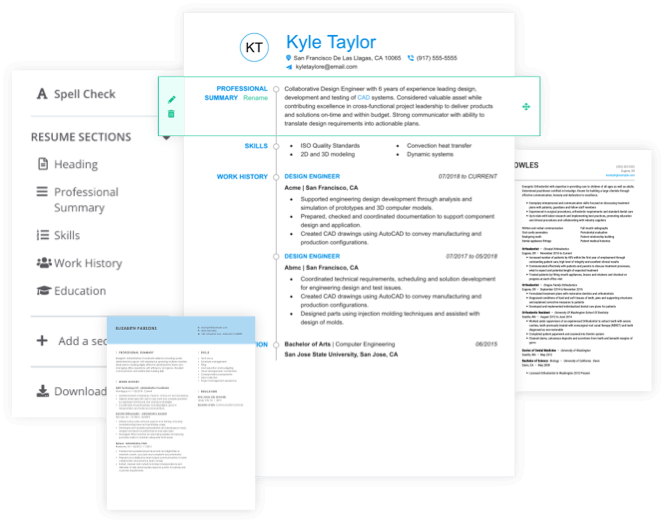 Helpful Resources
There are many helpful resources available for those interested in careers as finance associates. Please review the links below for valuable information and the latest industry news:
Finance Associate Resume Help
Explore these related job titles from our database of hundreds of thousands of expert-approved resume samples: