Featured in:
Unlike customer service representatives who provide support and respond to the concerns of outside customers, customer service engineers offer technical support to companies who have issues with their products. They offer support and provide resolutions for industrial machines, copiers, software, computer networks, and other products. Customer service engineers often work in fast-paced environments and are generally required to be accessible evenings, weekends, and even holidays to resolve any issues that might result in downtime for clients. This position is a mix of office and on-site work; travel to customer sites is common to handle issues that sometimes cannot be resolved via phone. Working as a customer service engineer is most often a full-time position, and many companies offer benefits, vacation, and retirement plans.
Need cover letter guidance? Add a cover letter to your resume using our cover letter formats how-to guide and add value to your resume.
One extra step to impress a manager: A growing number of hiring professionals read cover letters to determine whether they'll interview a candidate or not. Use our cover letter templates to craft a complete application that lands you the interview.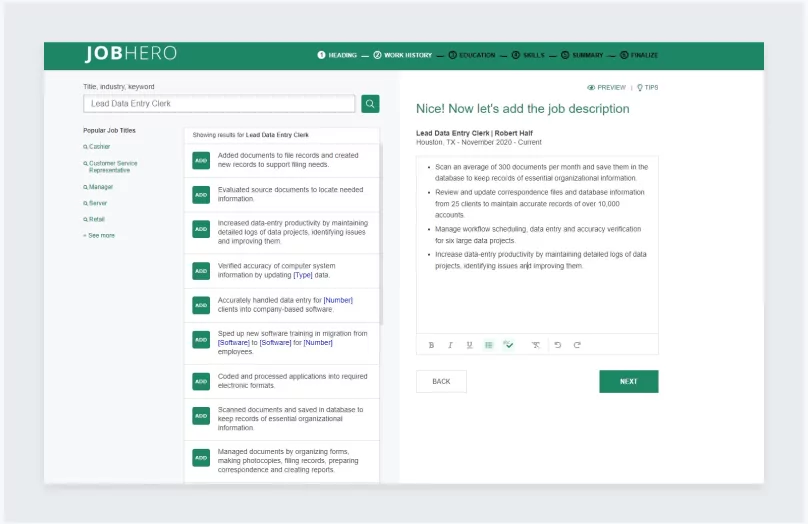 BUILD MY RESUME
Customer Service Engineer Duties and Responsibilities
Specific job duties for customer service engineers vary based on their employer. However, there are several core tasks common to all customer service engineers, such as:
Provide Technical Support for Products
In their main role, customer service engineers field calls about technical issues with products supplied by their company. They troubleshoot and diagnose problems via phone, research resolutions, apply methods, and run tests to ensure that specific issues have been resolved.
Complete On-Site Diagnostics and Service Calls
When issues cannot be resolved over the phone, customer service engineers respond to issues in person. They discuss problems with clients, perform diagnostic tests on equipment or computer systems, work to resolve problems, and ensure that products are working properly.
Perform Preventative Maintenance
It is often up to customer service engineers to prevent issues by visiting client sites and performing upgrades, tests, and diagnostics to avoid any downtime resulting from product issues. They log preventative maintenance visits, run reports detailing what processes were completed, and make notes about what might need to be done in the future to prevent problems.
Generate Problem and Resolution Reports
Customer service engineers keep adequate and up-to-date reports that outline problems they've resolved and how they fixed an issue. These reports and notes can be kept as a sort of manual to help resolve similar issues in the future.
Sell and Renew Service Contracts
It often falls to customer service engineers to discuss service contracts with clients. They present the benefits of such contracts, negotiate renewal terms, and outline what services are attached to specific types of contracts.
Customer Service Engineer Skills and Qualifications
Technical-minded, detail-oriented individuals with analytical skills most often make for successful customer service engineers. The skills and abilities most closely associated with this occupation are outlined below:
Technical skills - strong knowledge of computer systems and processes are essential for customer service engineers
Computer skills - from software to various applications, customer service engineers must understand the design of and resolve issues with computer components
Mechanical skills - an understanding of how various types of machines operate, such as copiers and ATMs, is a crucial ability
Troubleshooting - the ability to run diagnostic tests and determine the causes of errors or problems is one of the most important aspects of being a customer service engineer
Time management - resolving client issues in a timely manner to keep downtime to a minimum is important for customer service engineers, as is the ability to efficiently manage their own time, as they often work with little or no supervision
Organizational skills - keeping track of common issues and maintaining accurate reports are important abilities for these professionals
Communication skills - customer service engineers need strong verbal communication skills to discuss products and product issues with clients; they need written communication skills to produce reports and other paperwork
Customer Service Engineer Education and Training
Most employers seek customer service engineers with a bachelor's degree in a technical or engineering field. They should have a basic understanding of computer systems, electronics, circuits, and schematics, and also possess the ability to write and read technical reports. Most companies provide on-the-job training in their specific products; some of these classes might be taught by senior employers or vendors. Certification in technical support can be helpful but is not necessarily required to begin working in this field.
Customer Service Engineer Salary and Outlook
According to the Bureau of Labor Statistics (BLS), customer service engineers realize a median annual salary of just over $62,000. Those in the 10th percentile make about $37,000, while top earners in this field are paid around $105,000 per year.
Customer service engineers working in the telecommunications industry tend to make the highest mean annual wage at just over $72,000. Geographically, customer service engineers working in the District of Columbia make the highest annual wages in the U.S. at $92,000, followed by Massachusetts at just over $81,500 and New Jersey at $81,000.
An 11 percent employment growth rate is expected for this occupation through 2026, according to the BLS, which is faster than the average for many occupations. An increase in the demand for IT support services is a major reason for this prediction.
Create your own professional resume in just minutes.
Try our resume builder today
Build Your Resume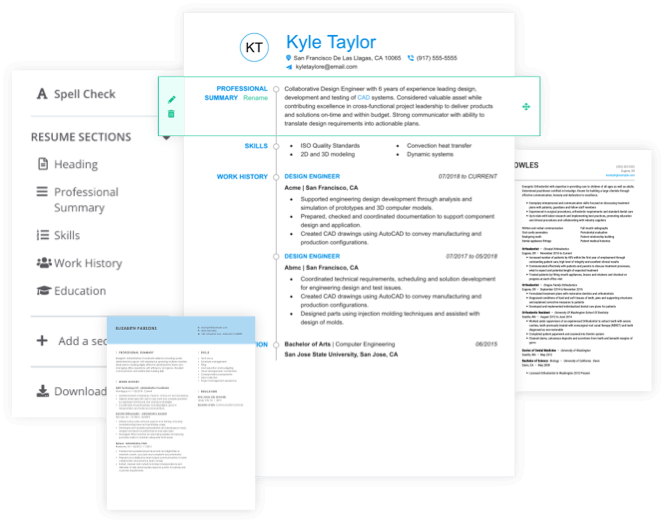 Helpful Resources
Eager to get started in a career as a customer service engineer? Find out more by accessing the resources below:
Customer Service Engineer Resume Help
Explore these related job titles from our database of hundreds of thousands of expert-approved resume samples: