What is a Staffing Coordinator?
An organization needs employees in order to function, and it is the Staffing Coordinator's job to meet daily staffing requirements as well as growth objectives. These professionals manage employee schedules and recruit additional staff on an as-needed basis. Working on the human resources department team, this individual typically works a 40-hour week, although must be available for emergencies, and spends most of the day in the office when not providing tours to new employees.
A Staffing Coordinator reports to the Director of Staffing or to the Director of Human Resources. This is usually an entry-level position, although one to two years of related work experience may be preferred. They work in many different industries, such as security, medical and transportation. The Bureau of Labor Statistics expects a 5 percent growth for Human Resource Specialists, including Staffing Coordinators. This will amount in 13,930 new jobs through 2024.
Interested in a cover letter? Our cover letter builder walks you step-by-step through the process of writing your own. With pre-written text suggestions for every section of your letter, writer's block will be a thing of the past.
Staffing Coordinator Duties and Responsibilities
A Staffing Coordinator ensures that staffing requirements for each shift are filled based on experience and qualifications of the employees. They have to follow internal and external procedures, such as those set by local, state or federal regulatory agencies. Although they have one main goal, these professionals have a variety of responsibilities, as explained below.
Scheduling
Staffing Coordinators review the requirements for each shift to verify that a sufficient number of properly trained and qualified employees are available for coverage. Once they receive daily staffing requests, they must fulfill them by making schedules and notifying internal staff members, as well as using a pool of temporary workers, freelancers or individuals from staffing agencies. Staffing Coordinators also approve vacation times so that there is no overlap between time off for employees.
Orientation and Training
As most Staffing Coordinators work within the Human Resource department, they are often entrusted with the task of interviewing prospective candidates. Once the positions have been filled, these professionals provide orientation to new employees. This may involve giving walking tours of the facility, so that new candidates are familiar with the locations of their work stations, as well the lunch and break area, parking lot and restrooms. When working with incoming staff members, Staffing Coordinators may also be required to offer them job training. This may involve educating them in company-related procedures and explaining benefits.
Keeping Records
A significant part of a Staffing Coordinator's responsibilities involves keeping records. They maintain daily staffing reports, which include how many hours each employee worked. They also manage a record employee time off requests and vacation time. They work with the payroll department to make sure that employees are properly paid depending on the number of hours they worked, including any applicable overtime.
Administrative Tasks
Staffing Coordinators may be asked to help the Human Resource departments with customer service and
clerical tasks
, such as answering phone calls, greeting visitors, taking notes, sending correspondence and filing.
Staffing Coordinator Skills
A Staffing Coordinator must be extremely organized, keeping accurate records of the organization's employment needs, and fulfilling them with the right number of workers. If these professionals make a mistake, a hospital may be short on nurses, or a subway system may not have sufficient drivers. Therefore, to succeed in this position, a Staffing Coordinator must possess certain required skills.
Core skills Job listings for Staffing Coordinators sought out individuals with the following basic skills
Detail-oriented and the ability to maintain both a digital and a paper filing system
Possessing excellent communication and written skills to effectively speak to employees and write reports
Mathematical skills to verify payroll accuracy
Being familiar with individual job descriptions to provide properly-trained employees for each shift
Interpersonal skills to develop relationships with temporary placement agencies
Advanced skills Add these skills to your resume to set yourself apart from other candidates
Knowledge of Human Resource laws and practices
Being familiar with recruitment procedures to screen and interview prospective candidates
Computer skills
Knowledge of the specific industry in which you are employed, such as medical
Tools of the Trade Learn how to utilize the following tools that are typically used by Staffing Coordinators
Microsoft Office applications
Outlook email
Personal computers
Vendor management system (VMS)
Managed service provider accounts (MSP)
GO PRO

Choose from fully customizable

GET PAST THE BOTS

Ensure compatibility with Applicant Tracking Systems

LOOK YOUR BEST

Save time with sleek and stylish professional design templates
Build Your Resume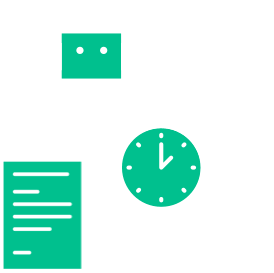 Staffing Coordinator Salary
Human Resource Specialists, a category that includes Staffing Coordinators, earn a median yearly salary of $58,400. Those in the 10th percentile make $34,100, while those in the 90th percentile can make more than $99,900. If relocating is an option, The Bureau of Labor Statistics reports that Staffing Coordinators in the District of Columbia, Massachusetts and Maryland earn the highest median salaries: $90,900, 68,200 and $68,000, respectively.
Staffing Coordinator Resources
We believe that any career choice should be based on substantial research; therefore, we are providing additional resources to help you learn more about this profession.
On the Web
Human Resources Today
A helpful online resource that covers topics such as workforce trends, how to solve business challenges with talent, strategies to hiring creative individuals and more.
Society for Human Resource Management
The world's largest HR society that provides necessary resources.
HR.com
The largest online community for Human Resources professionals, with articles, news, webcasts and events.
Books
Strategic Staffing
A textbook that covers topics such as the legal context, strategic job analysis and competency modeling, forecasting and planning, and sourcing and identifying recruits.
The Everything HR Kit: A Complete Guide to Attracting, Retaining, and Motivating HighPerformance Employees
By John Putzier and David Baker – A book that includes ready-to-go checklists, sample brochures, job descriptions, customizable forms, interview questions, performance review templates, and more.
Staffing Coordinator Help
Explore these related job titles from our database of hundreds of thousands of expert-approved resume samples: