What is a Senior Account Manager?
A Senior Account Manager is a key part of a company's sales team whose job it is to meet sales goals. This individual is responsible for developing relationships with clients to acquire new business and network with existing customers to retain their business. As the title implies, this is a senior role that comes with the responsibility of managing the sales force. This position often requires travel; furthermore, the pressure to meet sales objectives may cause stress and anxiety for some individuals.
Senior Account Managers have a variety of industries open to them; any mid- to large-size company that handles client accounts employs Account Managers. These professionals work in industries such as banking, technology, automotive and medical, among others. This individual is typically part of a hierarchy in the sales department, reporting to the Regional Sales Manager. If you are considering this profession, know that there is a growing demand for Sales Representatives, including Senior Account Managers. The Bureau of Labor and Statistics foresees a 6 percent increase in employment for this group, with 39,230 positions becoming open annually through 2024.
Need a strong cover letter can help set you apart from the completion. Our professional cover letter builder shows you how.
Senior Account Manager Duties and Responsibilities
A Senior Account Manager is a liaison between the organization in which they are employed and the existing and prospective clients. Not only do they have to handle multiple client accounts and make every customer feel important and valued, they also must act as the lead to their sales team. As such, these professionals must be able to multi-task, be organized and able to delegate. These are the main responsibilities of a Senior Account Manager:
Account Management
The main purpose of this position is to manage client accounts in the most efficient way to generate sales for the business. This involves researching business opportunities; setting up meetings; attending conferences, tradeshows, networking and corporate events. Once they secure the business, they must build and maintain strong relationships with the clients, making themselves available to handle concerns and building the clients' trust to make sure they stay loyal to the enterprise.
Personnel Management
A Senior Account Manager is responsible for being the backbone of the sales department, and, as such, this individual must manage their personnel. They must help their team members develop and enhance their ability to close sales, assign projects and monitor performance. If a member of the sales team is not meeting sales goals, the Senior Account Manager must provide them with tools and resources to improve, step in themselves to aid in securing a deal or recommend another colleague to handle the account.
Industry-Specific Knowledge
In order to sell a product or service, the Senior Account Manager must become an expert in the given field. Whether they work in medical, financial or another industry, they must stay current on the latest developments in the market, and stay ahead of the competition, such as market conditions and innovations. They should have in-depth knowledge not only about the offering they are selling, but about the enterprise they work for, including their mission statement, corporate initiatives and goals. Based on this information, they should make recommendations to clients based on their individual needs.
Customer Service
Having a customer-oriented attitude is essential to succeed in this role. To generate new business and to maintain existing accounts, a Senior Account Manager must pinpoint the client's needs and address them in the most concise way possible. They must keep a clear line of communication open with the customers to ensure their satisfaction, and anticipate any problems that may arise. If issues do occur, this professional should liaise with the Customer Service team to come up with a prompt and efficient problem resolution.
Administrative Duties
With the help of the sales team, the Senior Account Manager is responsible for a multitude of administrative duties, such as keeping detailed client accounts that include contact information, order preferences, history and other pertinent details. They must calculate projected sales and make up budgets and objectives for the sales department. They keep track of the department sales, and make up detailed reports that include sales data for each individual employee, client, territory and/or company.
Senior Account Manager Skills
A successful Senior Account Manager is a self-motivated individual who can perform at optimal levels under pressure. They must be an original thinker that can offer ideas about generating new sales and effectively deal with people to maintain customer satisfaction, all while leading a sales team.
Core skills These core skills are essential to secure a job as a Senior Account Manager
Advanced sales skills, which includes the ability to market and close the sale of an offering
Negotiation skills to secure accounts at a profit
Interpersonal skills to communicate with clients over the phone and in face-to-face meetings
Analytical skills to judge the current market and the competition in order to set accurate pricing
Knowledge of mathematics and accounting to prepare budgets and expense reports
Advanced skills It's always advantageous to offer more than the basic skills; these are common advanced skills that Senior Account Managers strive to possess
Advanced computer software proficiency
Experience with syndicated data, software and measures
Basic knowledge of retail initiatives
Tools of the Trade Brush up on your knowledge of these tools as you will be asked to utilize them in your daily role as a Senior Account Manager
Microsoft Office applications
Outlook email
Personal computers
Contact management programs
Cloud-based applications, such as Google Drive and Dropbox
GO PRO

Choose from fully customizable

GET PAST THE BOTS

Ensure compatibility with Applicant Tracking Systems

LOOK YOUR BEST

Save time with sleek and stylish professional design templates
Build Your Resume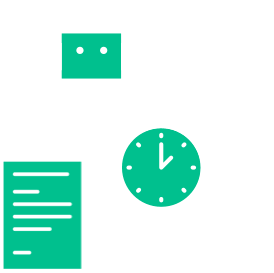 Senior Account Manager Q & A
To learn more about being a Senior Account Manager, we spoke to
Stephanie Potash
, a Senior Account Manager at Rebuild Group. Here's what she had to tell us.
What are some of the core duties performed by a senior account manager?
A Senior Account Manager manages the more complex and difficult projects, while overseeing/managing the Junior Account Managers' workload. Some other duties are assigning tasks to the internal team, communicating a timeline with the client and setting expectations for deliverables. Maintaining a great relationship with all of the clients is the most crucial part of the job
What challenges does this position face?
The main challenge this position faces is ensuring that the client's expectations are met, the timeline is met, and the client received the best product. Everything the Senior Account Manager does is for the client. The AM is the voice of the client, internally. It's important to make sure the communication to the team is extremely clear so they know the exact task at hand. Understanding and knowing what the team has on their plates is a challenge; however, it allows this position to give realistic timelines to the client so deadlines can be met.
What skills does this position use most?
Communication is key for a Senior Account Manager, as you are the main point of contact for the client. You must communicate clearly, be knowledgeable and be available. Clients will range from all industries and all around the world. It's important to make yourself available, outside of office hours, for your clients.
What should someone consider before becoming a senior account manager?
There are times you're going to have to be tough. You have to manage the work your team is doing, and if they aren't giving the client the best product, you're going to have to make sure they work hard to ensure it gets done right. Also, being an Account Manager involves a lot of time. Clients want answers at all times, not just from 9-5; if you're available when they need you it will make you a better Senior Account Manager.
What type of person is successful in this job?
Someone who can communicate extremely well with all types of people. You will encounter clients who know nothing, and clients who know a lot. Make sure you know what you're managing to the best of your ability. If you don't know something, let the client know you will get back to them and find the answer. The truth is always the best.
What do you find to be the most rewarding about this position?
Providing results for the clients. When I am able to deliver a product, or results, that beats a client's expectations it is very rewarding.
Senior Account Manager Salary
Although this position can be demanding, the compensation can also be extremely rewarding. The average Senior Account Manager makes a base salary plus commission. While commission structures differ, the median salary for a Senior Account Manager, categorized as a Sales Representative, is $55,7000 a year. Professionals in the 90th percentile make $118,000, while those in the 10th percentile make $26,800. Massachusetts, New Jersey and New Hampshire offer Sales Representatives the highest median salaries in the U.S.: $65,300, $65,200 and $63,300, respectively.
Senior Account Manager Resources
If you think you have what it takes to become a Senior Account Manager, use these websites, associations and influencers to learn more about the position.
On the Web
Salesforce Blog
Salesforce, a company that created an online CRM system, writes a helpful blog for sales professionals with tools to succeed in this field.
Kapta Blog
A blog by Kapta, a Key Account Management (KAM) platform designed to manage employee accounts, offers solutions for Senior Account Managers.
Rain Group Blog
A company that provides global sales consulting and training shares their best practices in this blog.
Senior Account Manager Resume Help
Explore these related job titles from our database of hundreds of thousands of expert-approved resume samples: