What is a QA/QC Engineer?
6 minute read
The primary function of Quality Assurance/Quality Control Engineers is to ensure the quality of their company's products by participating in each stage of a product's creation, beginning with development and ending with packaging. In addition to upholding the standards of their company, QA/QC Engineers must also adhere to product quality and employee safety standards set by state and federal laws.
QA/QC Engineers typically work in factories, plants or the offices of technology companies, and usually report to a small number of higher-level executives while simultaneously supervising a large number of lower-level workers. QA/QC Engineers are employed in a variety of sectors, including software, aerospace, automotive, architecture and electronics manufacturing. According to the Bureau of Labor Statistics, demand for Industrial Engineers, which includes QA/QC Engineers, will decline by 4 percent, resulting in the loss of 6,300 positions through 2024. This decline can be at least partially attributed to the decline of manufacturing in the United States in general. However, it is worth noting that these statistics do not account for QA/QC Engineers who work in technology, which is a rapidly growing industry.
Want to add value to your job application? Using a professional cover letter builder can help you stand out from the competition. Use ours to build a stand out letter that will get you noticed.
QA/QC Engineer Duties and Responsibilities
In order to promote safe manufacturing practices, as well as ensure quality standards for the products being produced, QA/QC Engineers perform a number of tasks. We analyzed a variety of job postings to identify these essential QA/QC Engineer duties and responsibilities.
Analyze Problems
One of the most important duties of a QA/QC Engineer is identifying problems in products and processes. To do this, QA/QC Engineers must be experts on their company's products, as well as have a deep understanding of problems the company has encountered in the past. For example, when working for an aerospace manufacturer, a QA/QC Engineer needs to be aware of problems that can arise with aerospace parts and machinery to be able to troubleshoot new problems.
Develop Testing Methods
In order to identify and solve problems, a QA/QC Engineer needs to understand existing testing methods and develop new ones.
Relay Information
No matter how many problems a QA/QC Engineer is able to identify, no change will come about if he or she fails to communicate with the appropriate personnel. Once a problem is discovered, it is the QA/QC Engineer's duty to report the problem to upper-level management, as well as to modify the practices of lower-level workers in order to avoid repeating the problem until a solution can be found.
Solve Problems
QA/QC Engineers are an integral part of the problem-solving process. In addition to identifying issues, the QA/QC engineer suggests solutions, often working with a cross-functional team to develop a long-term fix.
QA/QC Engineer Skills
Successful QA/QC Engineers are able to look at the big picture as easily as they are able to home in on small details. They are thorough, methodical workers who have the ability to make difficult decisions while always keeping the interests of their company, their company's employees and legal regulations in mind. In addition to these general skills and personality traits, employers are looking for QA/QC Engineers with the following skills.
Core skills: Based on the job postings we looked at, employers are seeking QA/QC Engineers with these core skills. If you want to become a QA/QC Engineer, focus on mastering the following
Excellent written and verbal communication skills
Ability to work in a cross-functional team environment
Extremely detail-oriented
Great troubleshooting skills
Working knowledge of product development and manufacturing processes
Excellent organization and time-management
Ability to juggle multiple projects simultaneously
PC software proficiency
Advanced skills While most employers do not require the following skills, many prefer them. To broaden your career options, add one or more of these skills to your repertoire.
Knowledge of scripting and coding languages (in the technology sector)
Knowledge of International Organization for Standardization quality systems
Knowledge of Society of Automotive Engineers quality systems (in the automotive and aerospace sectors)
Experience with Federal Aviation Administration repair stations (in the aerospace sector)
GO PRO

Choose from fully customizable

GET PAST THE BOTS

Ensure compatibility with Applicant Tracking Systems

LOOK YOUR BEST

Save time with sleek and stylish professional design templates
Build Your Resume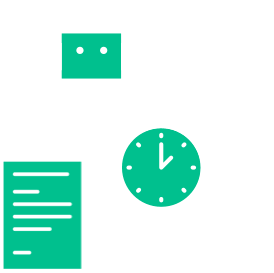 QA/QC Engineer Q & A
If you're thinking about pursuing a career as a QA/QC Engineer, you'll want to hear what Daniel Dragonov has to say. Dragonov is the head of the QA division at the software company
Kanbanize
, and we spoke with him in order to get an insider's perspective on what it's like to be a QA/QC Engineer.
What are some of the core duties performed by a QA/QC Engineer?
Among the core duties I perform are daily inspections and testing of the scope and character necessary to achieve the quality of the features our R&D team develops, carrying out inspections and checking for all quality related procedures we have adopted, taking care of QA/QC documents of the entire project including test results, [addressing] inspection requests, etc.
What challenges does a QA/QC Engineer face?
The biggest challenge for me has always been to uncover every possible defect in the software. There are a ton of things that could go wrong in the last moment, and often functions that worked at some point get broken without any clear indication as to why. Another difficulty is the pushback we sometimes encounter from people who are averse to change.
What skills do QA/QC Engineers use the most?
Important skills I would point out are the knowledge of how the application under test fits together from a big picture perspective, how a change made to one part of the application impacts other parts of the application, the ability to read and interpret written documents with a critical eye [and] asking questions in order to better understand them.
What should someone consider before becoming a QA/QC Engineer?
Every person who considers applying for such a position should be aware of the responsibility and stress that come hand in hand [with the job]. Staying in the office overtime is something that is common for me and my colleagues. Knowing that if you miss something during testing it will reflect on the whole company is another thing that is not easy to get used to.
What type of person is sucessful in this job?
Someone who is persistent and very patient. Sometimes issues are more complex than they look and often they are not easy to spot at first sight.
What do you find to be the most rewarding aspect of being a QA/QC Engineer?
Being able to make a difference. To see each issue as an opportunity to change for the better.
QA/QC Engineer Salary
The median annual salary for QA/QC Engineers, categorized by the Bureau of Labor Statistics as Industrial Engineers, is $83,470 per year. QA/QC Engineers in the tenth percentile earn an average of $53,300 per year, while those in the 90th percentile earn as much as $126,920 per year. QA/QC Engineers in Alaska, Wyoming and Washington earn the highest median annual wage in the United States–$113,800, $100,100 and $99,400, respectively.
QA/QC Engineer Resources
We searched the web for more industry resources to help continue exploring a career as a QA/QC Engineer.
On the Web
Google Testing Blog
Read all about how technology giant Google conducts QA/QC tests on their software.
Aerospace Engineering Blog
Read up on case studies, aerodynamics, the history of aircrafts and industry news.
StickyMinds
Articles, events and jobs related to software QA/QC testing.
Books
Lean Six Sigma for Engineers and Managers
This book explains how to implement the methodology of Lean Six Sigma to all kinds of organizations in order to reduce waste and improve performance. Includes various applied case studies.
Total Quality Management
This book outlines the management practices and principles that affect quality. A great reference guide for all QA/QC professionals.
The Certified Software Quality Engineer Handbook
This guide is geared specifically towards software QA/QC Engineers, and includes a comprehensive look at all relevant topics.
QA/QC Engineer Resume Help
Explore these related job titles from our database of hundreds of thousands of expert-approved resume samples: