What is a Product Analyst?
When companies are considering designing or releasing a new product or making changes to an existing one, they employ Product Analysts to oversee product launches. These professionals utilize complex market research and their product development acumen to make the launch successful, as well as provide projected costs to release the product on the market. They typically collaborate with the entire product development team, answering to a Senior Product Analyst, working for one company, or for several entities simultaneously.
Most Product Analysts have experience working in marketing or product development before taking on this role. They tend to specialize in one field, studying trends and competition in a given area. There is a growing demand for Product Analysts; the Bureau of Labor and Statistics (BLS) predicts a 2 percent growth, with 2,060 annual jobs becoming available through 2024.
Interested in a cover letter? Our cover letter builder walks you step-by-step through the process of writing your own. With pre-written text suggestions for every section of your letter, writer's block will be a thing of the past.
Product Analyst Duties and Responsibilities
Product Analysts work with both developers and users to implement new products, as well as utilize data and user feedback to suggest improvements. There are a variety of responsibilities tied to this profession, such as:
Market Research
The most common duty of a Product Analyst is to utilize data analysis software to research market trends. Their main contribution to a company is to correctly project the costs of developing and marketing a product, as well as potential sales and profit. As well, they create reports about the performance of a given product, and suggest possible improvements, which are done by reading reports and reviews.
Interviewing
Before putting a product on the market, or to determine what upgrades can help increase sales of an already-developed offering, Product Analysts interview existing customers and/or potential users to get their feedback. This can be done via conducting focus groups, individual interviews and usability tests as well as anonymous surveys.
Inter-departmental Collaboration
In this role, individuals must liaise with numerous parties from different departments. Product Analysts work with marketing departments to explore entering into new market sectors; advise salespeople on a competitive pricing strategy; project the costs of development and launch for the finance department; as well as suggest improvements to the development team.
Product Analytics
As the job title implies, a Product Analyst's main task is to provide lifelong product analysis. This responsibility encompasses studying the competition to see what is already on the market, and what upgrades can be introduced to create a better or more useful product. Once the product is ready to be sold, these professionals monitor its performance across different markets, and prepare detailed reports. A Product Analyst's job typically doesn't end with the creation of the product; instead, they monitor its performance on the market to meet or exceed sales projections.
Product Analyst Skills
If you are thinking about becoming a Product Analyst, consider whether you possess the principal skills most employers require:
Core skills These are the most basic skills we found being required in job listings
The ability to conduct market research
Excellent writing skills to prepare detailed reports
Ability to synthesize complex data into actionable goals
Critical thinking skills to recommend original and productive ideas
Interpersonal skills to work collaboratively with various stakeholders who may have competing interests
Advanced skills While certainly not all Product Managers possess this advanced skillset, listing at least of few of these on your resume can help you negotiate a better employee package
Product management experience
Advanced Standard Query Language (SQL) skills
Strong statistical foundations
Tools of the trade If you are applying for a position as a Product Analyst, you will need to be familiar with working with these tools
Oracle
Microsoft Office Suite applications
Peoplesoft applications
GO PRO

Choose from fully customizable

GET PAST THE BOTS

Ensure compatibility with Applicant Tracking Systems

LOOK YOUR BEST

Save time with sleek and stylish professional design templates
Build Your Resume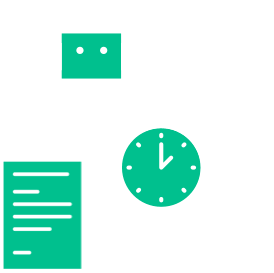 Product Analyst Salary
Product Analysts, categorized as Logisticians, make a median income of $74,300 annually in the U.S., according to The Bureau of Labor and Statistics. The top 10 percent make $116,000, while the bottom 10 percent earn $45,800. The District of Columbia, Maryland and Alabama are three states that pay the highest median salaries: $101, 200, $88,200 and $84,800, respectively.
Product Analyst Resources
Do you want to learn more about becoming and working as a Product Analyst? Simply click on the links of the resources below to view relevant organizations, blogs and other information sources.
On the Web
Materials: Product Analysis
A helpful guide to creating a product analysis.
Modern Analyst
An online community for business and systems analysts that provides news, articles, career resources and a forum.
BA Times
A helpful resource for Analysts that offers blogs, whitepapers and webinars, helping professionals stay at the forefront of relevant content surrounding all developments.
On Twitter
@ProdMgm_rr
Live content curated by top Product Management influencers.
@ModernAnalyst
Online community and resource portal for professionals involved in business analysis.
@meisshaily
A visionary expert in Big Data and Advanced Analytics.
@MAKEITUSA4U
A company that provides product development help to businesses.
@mainstreamcohq
Provides the latest trends, strategies and actionable data suggested by experts in marketing, branding and advertising.
On LinkedIn
Marketing Analyst
A group with over 18,000 members that deals with topics, such as Marketing ROI, Marketing Information Systems, Product & Pricing Management, CRM, Market Development, Project Management and Marketing Communication.
Business Analyst Professional
A place where analysts organize together, share modeling techniques, discuss latest trends and network for job opportunities.
The Business Analyst Forum
A group for Business Analyst Professionals to expand their network of contacts.
New Product Forecasting| Innovation Planning| Cognitive Analytics| Predictive Visualization|
The aim of this group is to connect planners, managers and interested coworkers in supply chain organization who are interested in new products/services forecasting and planning for innovations.
Product Development and Management Association (PDMA)
The premier global advocate for product development and management professionals whose mission it is to improve the effectiveness of individuals and organizations in product development and management.
Product Analyst Resume Help
Explore these related job titles from our database of hundreds of thousands of expert-approved resume samples: