What is a PMO Analyst?
A critical player in the project management cycle, a PMO Analyst is a professional who works in a Project/Program Management Office (PMO). A PMO is the command center for large projects, and the PMO Analyst tracks the information that comes into this hub and make sure everything is running smoothly. Their job is to ensure that projects stay on track and on budget, and that the staff works efficiently and effectively.
PMO Analysts hold a managerial position, but they work with employees from all levels who touch on the projects they are assigned to. Jobs for PMO Analysts are becoming more common as an increasing number of workplaces are adopting the PMO office model, especially within Information Technology industries and departments.
Want to add value to your job application? Using a professional cover letter builder can help you stand out from the competition. Use ours to build a stand out letter that will get you noticed.
PMO Analyst Duties and Responsibilities
To manage and track the progress of complex projects, PMO Analysts must perform many tasks in their day-to-day work. A review of several job listings showed us some of the primary PMO Analyst duties and responsibilities.
Monitor Projects
PMO Analysts monitor existing projects to ensure timely execution & completion. They closely follow project development and track that each stage is completed appropriately and within time and budget.
Analyze Data
A key part of the PMO Analyst's job is to analyze data and project information to identify better ways to do business as well as new business opportunities. This information is provided to senior management to guide their decision-making.
Prepare Project Status Reports
With the Project Manager, PMO Analysts work to develop status reports to be delivered to the head of division and senior management. They must report on any snags in the project timeline and provide suggestions for solutions.
Oversee Employee Manpower
Often, PMO Analysts are given the responsibility of managing project manpower and assessing the performance of employees.
PMO Analyst Skills
As both analyst and manager, a successful PMO analyst is a talented multitasker. They are well organized and good at understanding the "big-picture," while also having a keen eye for detail. PMO Analysts need to be strong communicators, able to communicate with the workers they are managing and high-level leadership. They also need to have the qualities of a leader, to encourage teams to complete their projects on time and in budget. Along with general skills and personality traits, job listings for PMO Analysts seek candidates with the following skills.
Core skills A review of PMO Analyst job listing revealed that almost all employers want PMO Analysts with these core skills. If you want to work as a PMO Analysts, make sue you can do the following.
Knowledge of project management tools and techniques.
Excellent computer skills.
Good prioritization skills, to balance key priorities.
Strong analysis and critical thinking skills.
Experience with program co-ordination/administration.
Advanced skills Every PMO Analyst job is different, depending on the projects they are managing. Most employers did not require the following skills, but they showed up as preferred skills in multiple job listings. If you have these skills on your resume, you are an excellent PMO Analyst candidate.
Previous experience in information technology or other related fields.
Certified Associate in Project Management (CAPM).
Knowledge of fiscal planning, business case development, and contract management.
Advanced SharePoint and workflow skills.
GO PRO

Choose from fully customizable

GET PAST THE BOTS

Ensure compatibility with Applicant Tracking Systems

LOOK YOUR BEST

Save time with sleek and stylish professional design templates
Build Your Resume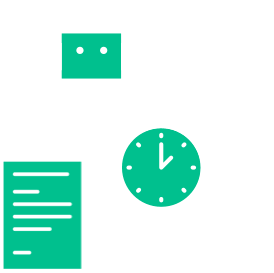 PMO Analyst Q & A
Considering a career as a ? To give you a better idea of what the job entails, we talked to Atta Tarki, CEO of
Ex-Consultants Agency
and a former . Here's what he had to say about the job.
What are some of the core duties performed by a PMO Analyst?
The key function is to organize work streams that need to be performed in order for a high priority project to be executed successfully.
What challenges does a PMO Analyst face?
There is a lot of ambiguity in executing projects. It's therefore difficult to estimate how long work streams will take or how big their impact will be. It may also be that a task is simple to execute, but the person responsible for conducting it does not want to complete it, does not have the skills to do it or doesn't have the bandwidth. It's therefore easy to underestimate the complexity of how long it will take to do the work.
What skills do PMO Analysts use most?
Critical thinking, organization, and problem-solving skills. A good uses a number of tools to stay on top of multiple work streams and deadlines.
What should someone consider before becoming a PMO Analyst?
The goal of a is ultimately to drive forward high priority projects. On the plus side, the PMO is having real impact within the organization. On the downside, some of the work can be perceived as mundane and it often takes a long time before you see the result of your work. A good question to ask is "Am I motivated by the work streams I would be leading as a ?" If not, you should choose another career.
What type of person is successful in this job?
A highly organized person. If you want to grow into more senior roles, you should also be person with good influencing skills.
What do you find to be the most rewarding about being a PMO Analyst?
Driving forward projects with real impact.
PMO Analyst Salary
According to the Bureau of Labor Statistics, the median Management Analyst (which would include s) in the U.S. makes $81,320 per year. The lowest paid 10 percent of Management Analysts earned only $45,970 a year and the highest paid make more than $150,220. The highest median wages for Management Analysts in the U.S. are in Washington, earning more than $95,280 a year, followed Virginia (median salary of $94,930), and the District of Columbia (median salary $94,700).
PMO Analyst Resources
To provide you with all the information you need to continue exploring a career as a , we searched the web to find the best resources to guide your search. From helpful blogs to industry groups, this list of resources is a great start to help you learn more about this career.
On the Web
PM Perspectives Blog
This insightful blog covers all aspects of project management and analysis, and provides helpful information to improve your skills.
HotPMO Blog
Go here for insight into what goes on in a PMO, and tips to improve your career.
Certified Analytics Professionals
If you would like to get a formal recognition of your analytics skills, this organization provides training and certification.
Books
The IT PMO Career - A Roadmap Through To Management
Many jobs are in the IT field, and this guide will walk you through the jobs in an IT PMO office and provide you with guidance of how to succeed there.
Leading Successful PMOs: How to Build the Best Project Management Office for Your Business
Crack open this book for targeted strategies to improve your PMO, or just to get an idea of what goes on within a PMO.
Managing The PMO Lifecycle: A StepbyStep Guide to PMO Setup, Buildout, and Sustainability
Many jobs require candidates have an understanding of the project management lifecycle. This book will take you through each step of the cycle, and provide a guide for what role the plays along the way.
PMO Analyst Resume Help
Explore these related job titles from our database of hundreds of thousands of expert-approved resume samples: