What is a Mechanical Technician?
Also known as a Mechanical Engineering Technicians, Mechanical Technicians assist Mechanical Engineers in designing, testing, perfecting and maintaining products, machinery and equipment. Mechanical Technicians are responsible for knowing the ins and outs of their machines. Mechanical Technicians typically work on transportation, industrial, electrical and manufacturing machines. Given this variety, Mechanical Technicians are employed in a wide spectrum of industries.
The role of Mechanical Technician is a general, entry-level position. There are a handful of specialization options as one gains experience in the field. These include Mechanical Engineer Technician, Electromechanical Technician and Industrial-Mechanical Technician. A Mechanical Technician usually performs duties that overlap with the duties of these more specialized Technicians. This is especially the case in smaller companies. According to the Bureau of Labor Statistics, demand for Mechanical Technicians is set to rise 2 percent through 2024.
Interested in a cover letter? Our cover letter builder walks you step-by-step through the process of writing your own. With pre-written text suggestions for every section of your letter, writer's block will be a thing of the past.
Mechanical Technician Duties and Responsibilities
In order to achieve their goal of maintaining machinery, a Mechanical Technician performs several tasks. We scoured the job boards to analyze Mechanical Technician job openings, which we used to compile the following list of core Mechanical Technician duties and responsibilities.
Repair and Maintain Machinery
The Mechanical Technician is the first one called when a machine starts to malfunction. They are responsible for diagnosing the issue and making the corresponding repairs. They are also responsible for routine maintenance. They are quite literally the oil that keeps a machine running.
Devise Preventative Measures to Avoid Machine Downtime
In addition to repairing malfunctions after the fact, Mechanical Technicians are responsible for devising maintenance plans that prevent malfunctions in the first place. They are also responsible for devising safety plans that comply with workplace safety laws. The better a Mechanical Technician performs this task, the more money their employer saves on repair costs.
Troubleshoot Electrical Controls
Electronically controlled machines are great for efficiency, but they can be a nightmare when they break down. One of the Mechanical Technician's duties is to troubleshoot problems with electrical controls. Those who have an affinity for these types of tasks often go on to become Electromechanical Technicians.
Keep Meticulous Records of Machine Service History
This non-technical duty is one of the most important aspect of a Mechanical Technician's job. They have to keep a meticulous service history in order to use this data to diagnose and address future issues. A meticulously service history can save a company time and money. These records are typically kept in a spreadsheet, so proficiency with spreadsheet software is a must.
Analyze Machine Test Results and Make Adjustments to Meet Company Specifications
Sometimes a machine needs a small adjustment rather than a major repair. It is the Mechanical Technician's responsibility to run diagnostic tests and make adjustments to make sure each machine is running at optimal performance. This typically involves using diagnostic software and complex problem-solving skills.
Mechanical Technician Skills
A Mechanical Technician is someone who likes to work with their hands, but can work with their minds when necessary. Some duties require manual labor, while others require analyzing and interpreting data. Being a successful Mechanical Technician takes both technical and non-technical skills. The following are the core and advanced skills we found were listed most in our analysis of Mechanical Technician job descriptions.
Core skills The following are the main skills listed by nearly every employer as a requirement for Mechanical Technician candidates.
Knowledge of Mathematics pertaining to machinery
Knowledge of machines and tools
Quality Control Analysis
Operation monitoring
Critical thinking
Complex problem solving
Analytical skills
Written and verbal communication skills
Advanced Skills These are the advanced skills that may not be required to obtain employment as a Mechanical Technician, but we're listed as preferred by the employers we researched.
Ability to thrive in a collaborative, fast-paced environment
Ability to self-motivate
Ability to work and learn independently
Tools of the Trade Given that Mechanical Technicians work on machinery, there are several tools they use while performing their duties, including
Screwdrivers
Amplifiers
Calipers
Gas welding or cutting apparatus
Power Grinders
GO PRO

Choose from fully customizable

GET PAST THE BOTS

Ensure compatibility with Applicant Tracking Systems

LOOK YOUR BEST

Save time with sleek and stylish professional design templates
Build Your Resume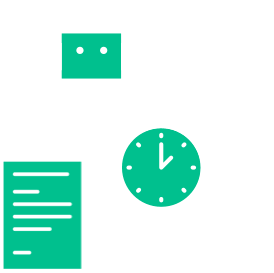 Mechanical Technician Salary
According to the Bureau of Labor Statistics, the national median salary for Mechanical Technicians is $53,910. Those in the top 10 percent earn more than $81,010, while those in the bottom 10 percent earn less than $33,830. The three states with the highest median salaries for Mechanical Technicians are Delaware at $68,500, New Mexico at $68,400 and New Jersey at $64,000.
Mechanical Technician Resources
Are you looking to further explore the career path of Mechanical Technician? If so, then check out this list of resources we've compiled.
On the Web
PopularMechanics.com
Founded in 1902, Popular Mechanics is one of the oldest magazines in the United States. In order to stay relevant in the digital age, they maintain a blog that covers all aspects of the mechanical world.
MechanicsHub.com
This is the blog of a recruiting company that specializes in recruiting diesel mechanics. It can be a good resource for those thinking of specializing in automotive machines.
Industry Groups
The American Society of Mechanical Engineers
The American Society of Mechanical Engineers was founded in 1880, which makes it one of the oldest professional organizations in the country. It has since grown to over 130,000 members in over 150 countries.
The Association of Equipment Management Professionals
The Association of Equipment Management Professionals is a professional organization for those who work on or operate heavy machinery. It is a great professional resource for aspiring Mechanical Technicians.
Books
Mechanical Technician's Handbook
Written by Maurice J. Webb, this book is an extensive resource for Mechanical Technicians. It is a great book for aspiring Mechanical Technicians looking to build their technical knowledge.
Stuff: The Materials the World is Made of
Written by Ivan Amato, this book is a fascinating read on the science behind the materials that make up our physical world. It is an excellent read for any profession that involves building or fixing a physical object.
Mechanical Technician Resume Help
Explore these related job titles from our database of hundreds of thousands of expert-approved resume samples: