What is a Guest Relation Officer?
6 minute read
A Guest Relation Officer, also known as a Guest Relation Coordinator or Guest Relation Specialist, is a customer service-oriented employee who essentially greets hotel guests. From escorting guests to rooms to assisting in arranging reservations, Guest Relation Officers ensure a pleasant and satisfying stay at a hotel. They also handle guest complaints, assist with the check-in process and explain all facility amenities, such as pool areas and restaurants.
Guest Relations Officers are primarily employed by hotels and other lodging establishments, but might also work for spas, theme parks or on cruise ships. As reported by the Bureau of Labor Statistics, those employed as lodging managers, such as Guest Relation Officers, will see an 8 percent job growth rate through 2024. This growth will be fueled mainly by continued growth in travel and tourism, but could be tempered by operational budgets from one hotel to the next that could cut back on management staff.
Interested in a cover letter? Our cover letter builder walks you step-by-step through the process of writing your own. With pre-written text suggestions for every section of your letter, writer's block will be a thing of the past.
Guest Relation Officer Duties and Responsibilities
A successful Guest Relation Officer must complete various tasks to meet all relevant job expectations. We looked at several job listings and other resources and found the following to be core Guest Relation Officer duties and responsibilities.
Provide Customer Service to Guests
From greeting and checking-in to ensuring the daily comfort of guests, a Guest Relation Officer maintains a constant presence at the front desk or lobby of a hotel and is available to handle all customer questions and concerns. A Guest Relation Officer works with front desk personnel in ensuring that all check-in processes run smoothly.
Handle Guest Complaints
A Guest Relation Officer listens to and manages all customer complaints and concerns. They might keep a log of these complaints and resolutions. They might communicate with guests in-person or via phone or email. A Guest Relation Officer must also follow-up to ensure that each complaint has been resolved to the customer's satisfaction.
Assist in Developing Customer Service Satisfaction Programs
It is generally up to a Guest Relation Officer to help establishments build strong customer service programs. In this position, Guest Relation Officers will work closely with upper management to measure customer service, such as through surveys and questionnaires, and help to create programs that better address the needs of guests to avoid potential issues in the future.
Guest Relation Officer Skills
Since Guest Relation Officers spend a great deal of time interacting with guests, it is important that they have strong communication, interpersonal and listening skills. They should also be aggressive problem-solvers and have the ability to manage crises successfully. Above average organizational and time management skills are also critical for Guest Relation Officers. Being detail-oriented and possessing the ability to work closely in teams also contribute to the success of this position. In addition to these important abilities, potential employers might seek Maintenance Planners with the following skills.
Core skills Based on job listings and other sources we analyzed, employers want Guest Relation Officers with these core skills. If you want to work in this position, focus on the following.
Responding quickly and efficiently to guest concerns
Assisting guests throughout the check-in process
Relating information about amenities and other relevant information for incoming guests
Contributing to the development of customer satisfaction programs
Advanced skills While most employers did not require the following skills, multiple job listings included them as preferred. Add these to your Guest Relation Officer toolbox and broaden your career options.
Strong math skills and understanding of basic financial concepts
Proficiency in Microsoft applications such as Word, PowerPoint and Outlook
GO PRO

Choose from fully customizable

GET PAST THE BOTS

Ensure compatibility with Applicant Tracking Systems

LOOK YOUR BEST

Save time with sleek and stylish professional design templates
Build Your Resume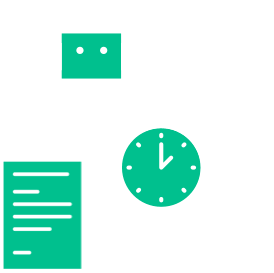 Guest Relation Officer Q & A
Amanda Basse, an Outreach Coordinator for
Laguna Beach House Hotel
, told us that "guest relations is a combination of an art and science." We spoke with Basse, as well as
Nicholas Webb
, an author and customer service consultant, about being a Guest Relation Officer. The insights these two individuals shared with us appear below.
What are some of the core duties performed by a Guest Relation Officer?
Basse: My responsibility is not to meet a guest's needs, but to anticipate them. I am the face of the business, and ensuring each guest has an experience worth boasting about is in my hands. My core duties include knowing the area I serve, and all events and dining in my area, as well as building relationships with local businesses in order to create partnerships for our guests.
What skills do Guest Relation Officers use most?
Webb: The best customer experience officers understand that the foundation of their job is to gain far better insights about what customers want across a range of customer personas. This means that they need to understand new tools like social analytics, CRM and a range of data analytics that give them the insights as to how customers are accessing and utilizing a range of customer touch points. Customer experience officers need to develop formal Customer Experience (CX) strategies that they can then deploy to the way in which they engage customers and train employees.
Basse: We focus on providing professional and upscale service, but we are also responsible for analyzing customer feedback and implementing new tactics to improve our guest experience. Excelling at guest relations means creating an experience for your guest. It's what sets good companies apart from great companies.
What would you find to be the most rewarding thing about being a Guest Relation Officer?
Basse: The best part about my job is seeing happy guests who return to stay with us.
Guest Relation Officer Salary
The BLS reports that the median annual salary for all lodging managers in the U.S., which includes Guest Relation Officers, is $49,720. Those in the lowest 10% earn $28,300 annually, while those at the upper end of the pay range can realize a median annual wage of $94,330. The District of Columbia ($95,060), New Jersey ($92,850) and Arizona ($83,850) are the three states that offer the highest median wage for lodging managers.
Guest Relation Officer Resources
Below you will find a list of additional resources that we compiled to help you understand all that being a Guest Relation Officer entails. You will find resources that not only explain job functions that also offer networking, personal outlooks and more.
On the Web
Hotelogix Blog
From management practices to technologies that enhance guest experiences, this blog, hosted by a company that creates technology for hotels, offers various articles of interest to Guest Relation Officers.
Hospitality Technology Matters: A Blog by ALICE
Hosted by another hospitality technology manufacturer, this blog offers articles addressing ways in which technology and the human touch can be combined to deliver customer service for hotel guests.
Industry Groups
Guest Relations Association (GRA)
Established in 1957, the GRA offers networking opportunities for those in the guest relations field. Members can also attend conferences, gain insight into best practices and more.
American Hotel & Lodging Association (AHLA)
From advocacy events to webinars, the AHLA offers professional development and networking for various professionals in the hospitality industry, including Guest Relation Officers.
Guest Relation Officer Resume Help
Explore these related job titles from our database of hundreds of thousands of expert-approved resume samples: