What is a Facilities Coordinator?
The position of a Facilities Coordinator is responsible for ensuring the optimal working environment for all of the organization's staff members by providing full maintenance services of a given facility as well as promoting safety conditions. The typical employee works a 40-hour week with occasional evenings and weekends as the job demands. A Facilities Manager may be employed in any sector, and duties can involve operations, technical services as well as property or asset management.
The individual in this position will likely report to the Facilities Manager. The Bureau of Labor Statistics expects an 8 percent growth for all Administrative Service Positions, including a Facilities Coordinator, which will amount to 310,800 new jobs through 2024.
Need a strong cover letter can help set you apart from the completion. Our professional cover letter builder shows you how.
Facilities Coordinator Duties and Responsibilities
A professional in this role usually maintains office equipment, as well as the physical space and telecommunications systems for the building/company they are employed by. Facilities Coordinators also resolve building problems and serve as a liaison between company employees and outside contractors called in to fix those issues. Typical tasks include:
Maintenance and Repairs
The employee in this role manages a building and equipment to make sure everything is suitable for daily work by maintaining it, making repairs and preparing for emergencies. This individual is in charge of creating maintenance schedules and hiring crews to clean the building, while adhering to an annual budget for maintenance. This employee also serves as an emergency response coordinator by testing building security systems and preparing for emergency situations by creating an action plan for fire evacuations and disaster response.
Planning for Future Needs
Facilities Coordinators are involved in planning for the future building space needs and ensuring adequate supply levels. They communicate with supply vendors and update executives on all the changes and needs. Facilities Coordinators will conduct an overview of the specific needs of the space, such as new furniture, office renovations and office supplies, and will plan out necessary changes that need to be done by requesting approval from upper management, placing orders, receiving supplies and distributing them to the relevant parties. This role will often be responsible for maintaining kitchen supplies and equipment and reordering them as necessary. Restocking paper and copy machine products is another possible responsibility. In some companies they will also relieve the reception desk as necessary and pick up, sort and distribute incoming mail.
Ensure Health and Safety
In various environments, health and safety of the employees is also a core responsibility of this person. Managing hazardous waste disposal, recycling programs and coordinating environmental health and safety programs is part of this position.
Facilities Coordinator Skills
The individual in this position must be coordinated, quick thinking, organized and have excellent people skills.
Core skills We looked over many different job postings for Facilities Coordinator, and a lot of them required the following basic skills
Strong written and oral skills
Multi-tasking in a fast paced environment
Knowledge of Microsoft Office programs
Strong problem solving skills
Time management skills
Tools of the Trade Being able to use the following tools will help you do your job better as a Facilities Coordinator
Fire safety equipment
Heating and air conditioning systems
Electrical cleaning equipment
Financial planning software
GO PRO

Choose from fully customizable

GET PAST THE BOTS

Ensure compatibility with Applicant Tracking Systems

LOOK YOUR BEST

Save time with sleek and stylish professional design templates
Build Your Resume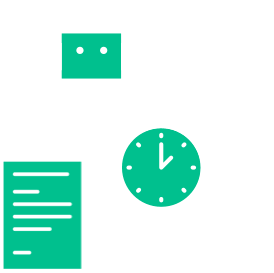 Facilities Coordinator Salary
Administrative Service professionals, a category that includes Facilities Coordinators, make a median annual salary of $86,100 in the U.S., according to the Bureau of Labor Statistics. The lowest paid make a median income of $46,400, while the highest paid make $153,600. Median incomes are highest in New Jersey, New York and Delaware: $112,300, $111,000 and $103,000, respectively.
Facilities Coordinator Resources
Do you want to learn more about working as a Facilities Coordinator? The links below are excellent resources to help you get started:
On the Web
iOffice Blog
A source that discusses how to make facility administrations tasks simpler and offers industry news and executive insights.
FacilityDude Blog
An industry insight blog complete with case studies, technology and industry news as well as articles on facilities and safety and risk management.
Facilitiesnet.com
An informationfilled website that covers trends in the Facilities industry as well as products and education that may be useful in acquiring the perfect position.
On Linked In
Vicki Fielding
A senior Facilities Coordinator working for Universal Music Group with many years of experience in the industry and tons of knowledge in the field.
Carlos Torres
A Facilities Coordinator at Mobile Clinic Project at UCLA with numerous years of experience in this field and top skills in his field.
Books
The Facilities Management Handbook
by Kathy O. Roper, Richard P. Payant This book offers information filled overviews, case studies and practical guidelines and insight in the world of Facilities Management and Coordination.
Managing Sports Facilities
by Gil Fried This perceptive book offers important information and vocabulary to make clever decisions in all areas of facilities management and coordination.
Facilities Coordinator Resume Help
Explore these related job titles from our database of hundreds of thousands of expert-approved resume samples: