What is a Dean of Students?
Also known as a Dean of Student Affairs, a Dean of Students assists college students in various areas, from admissions to social program development. He or she will help new students get acclimated to campus life, assist with financial aid and housing processes, and overlook programs for international and transfer students. A Dean of Students essentially acts a liaison between a student and the institution the student attends.
Deans of Students are employed in public and private colleges and universities across the U.S. The Bureau of Labor Statistics provides statistics about postsecondary education administrators, which includes Deans of Students. The BLS reports that this group can expect to see a 9 percent job growth rate through 2024. Though largely impacted by budgets at individual schools, this job growth is expected due to a continuing increase in admissions that will lead to a need for more administrators focusing on many areas, such as student affairs.
Need a strong cover letter can help set you apart from the completion. Our professional cover letter builder shows you how.
Dean of Students Duties and Responsibilities
A Dean of Students must complete various tasks in order to successfully ensure the delivery of all services to students attending their institution. We analyzed several job listings and other resources and found the following to be core Dean of Students duties and responsibilities.
Create and Oversee Student Services Programs
It is up to a Dean of Students to implement programs to assist students in all aspects of their college career. This could include programs focusing on meals, housing, social events, extracurricular activities and campus security.
Act as a Student Advocate
The Dean of Students is essentially the voice of the student when it comes to managing academic and personal issues. They act a liaison between students and instructors and school administrators.
Participate in School Policy Development
One role of a Dean of Students is to assist in the creation and implementation of school policies and guidelines, most often those that directly affect student needs. The Dean of Students will attend meetings, make recommendations and outline procedures relating to new guidelines or policies.
Dean of Students Skills
A Dean of Students should possess advanced verbal and written communication skills in addition to strong leadership skills. They should be able to work with people of diverse backgrounds and to work collaboratively with administrators, teachers, parents and students. Strong organizational, problem-solving and team building skills are essential. A successful Dean of Students is also a detail-oriented strategic thinker with above-average time management skills. In addition to these specific professional attributes, potential employers might seek Deans of Students who display the following skills.
Core skills Based on job listings and other sources we analyzed, employers want Deans of Students with these core skills. If you want to work in this position, focus on the following.
Creating effective academic and social programs for a diverse student body
Collaborating with administration, instructors and other staff to support students' personal and academic success
Designing and submitting budgets for various programs
Reviewing student conduct cases and determining discipline as necessary
Assisting in the development of school policies and procedures
Advanced skills While most employers did not require the following skills, multiple job listings included them as preferred. Add these to your Dean of Students toolbox and broaden your career options.
Strong financial management skills
Ability to react quickly and effectively to crises
GO PRO

Choose from fully customizable

GET PAST THE BOTS

Ensure compatibility with Applicant Tracking Systems

LOOK YOUR BEST

Save time with sleek and stylish professional design templates
Build Your Resume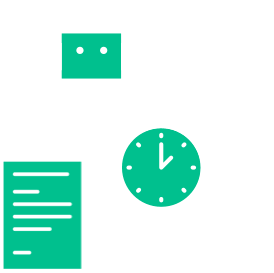 Dean of Students Q & A
Despite the long hours and deep responsibilities, Dr. Nicole L. Loyd, Vice President for Student Affairs and Dean of Students for
Moravian College
, says, "I have the best job on campus and I wouldn't trade it for any other job in the world!" We spoke with Loyd about what it means to be a Dean of Students. Her thoughts and insights appear below.
What are some of the core duties performed by a Dean of Students?
Typically, Chief Student Affairs Officers (Vice Presidents and/or Deans) oversee student life outside of the classroom; that involves things like athletics, campus police, career development, civic engagement, counseling and health center operations, dining, diversity and global inclusion, international student support, emergency response, event management, Greek life, housing, religious and spiritual life, residence life, student activities, student conduct, and the student union. So, in addition to overseeing the staff who work in all of those areas, I think it is essential that the Dean spends time with students because the Dean and/or Vice President serves as the advocate for student life to the president and trustees of the institution.
What challenges does a Dean of Students face?
College campuses, like all communities, face challenges. People get hurt, opinions are challenged, disagreements occur, and there is always a need for more funding (and that is true on every college campus, even those with billion dollar endowments don't spend all the money they want to spend on the college experience for their students). Additionally, a lot of what we do on a college campus is challenged by those outside of the academy. That being said, nothing is worse than the 3 a.m. phone call from Campus Police; time stops in those seconds until I know that the student is or will be okay.
What skills do Deans of Students use most?
Compassion, a sense of humor, and these abilities: to make quick decisions, to influence and inspire others, and to juggle 12 things at once, and finally, a true love of college students and college campuses!
What should someone consider before becoming a Dean of Students?
The hours: It is a 24/7 job and a demanding profession. On a residential campus, students are on campus 365 days a year, and it is very common to get called at 2 a.m. and every other hour of the day. Additionally, meetings and work happens in campus offices during "normal" hours, Monday through Friday, but students are active in their co-curricular activities at night and on the weekends. A good Dean of Students needs to be a visible campus leader and on-campus a lot!
What type of person is successful in this job?
Someone who enjoys new challenges everyday, who is OK not knowing what will happen from hour to hour, and who loves helping young people discover who they are and who they want to be. Education happens in the classroom, but a lot of time and education also happens outside of the classroom, successful leaders in these positions appreciate those spur-of-the-moment-conversations that happen at 11 p.m. when a student or group of students are struggling with an issue and want guidance from their dean.
What do you find to be the most rewarding aspect about being a Dean of Students?
That's easy: It is working with students every day. It's watching them transform from their first year to graduation day and knowing that, in some small way, I contributed to some of that growth and development. It's the students who call me a mentor, who say I changed their lives, who say that I helped them to be a better people, and the alum who keep in touch by calling me when they get engaged, inviting me to their weddings, and sharing professional accomplishments.
Dean of Students Salary
The BLS reports that the median annual salary for postsecondary education administrators is $88,580, with the lowest 10 percent earning $50,240 and the highest 10 percent being paid $174,280. Those employed in public and private colleges and universities earned the highest annual median wage at $106,650, while those at junior colleges ($88,990) and technical schools ($79,900) earned less. Postsecondary education administrators in Delaware realized the highest median wages at $144,640, followed by New Jersey at $137,870 and Hawaii at $128,590.
Dean of Students Resources
The following additional resources have been assembled to help you research various aspects of being a Dean of Students as you contemplate this career. You will get more details about career requirements, networking opportunities and more.
On the Web
University Business
An online publication providing articles covering all aspects of college administration and other topics, many which would be of interest to Deans of Students. Relevant articles cover admissions, college life, student services and more.
The Dean's List
Presented by the Dean of Students Affairs of Trinity University, this blog offers a personal look at one who currently works in this profession. You can get an idea of how a Dean of Students works with students and staff to create a safe and enjoyable college experience.
Industry Groups
NASPA - Student Affairs Administrators in Higher Education
Providing professional development and advocacy to Deans of Students through webinars, workshops, conferences and various publications, NASPA was established in 1918 and has members in every U.S. state and 25 countries.
American College Personnel Association (ACPA)
Focusing on students who are enrolled in educational administration programs and who wish to pursue a career in student affairs, ACPA, which was established in 1924, offers publications, professional development and leadership and management programs.
Dean of Students Resume Help
Explore these related job titles from our database of hundreds of thousands of expert-approved resume samples: