Featured in:
Training assistants contribute to the daily administration and coordination of training functions and events. This position is well-suited for individuals who enjoy research, organization, and learning new techniques to better educate trainees. These professionals are hired by the government, private businesses, and educational institutions to assist in the assessment and development of training programs for personnel.
Training assistants typically work in an office environment and report to training supervisors or office managers. This full-time position requires a typical daytime weekday commitment, which reflects office hours. Travel is rarely required to perform the functions of this job.
Need cover letter guidance? Add a cover letter to your resume using our cover letter formats how-to guide and add value to your resume.
One extra step to impress a manager: A growing number of hiring professionals read cover letters to determine whether they'll interview a candidate or not. Use our cover letter templates to craft a complete application that lands you the interview.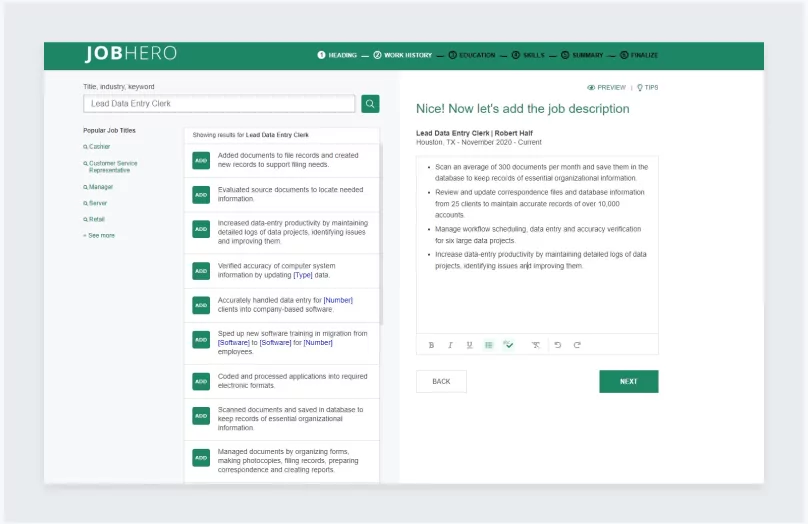 BUILD MY RESUME
Training Assistant Duties and Responsibilities
Training assistants find employment with offices of all types in both the private and government sector In any office environment, the essential duties for these professionals remain standard:
Organize and Coordinate Training Events
Training assistants organize training events by scheduling travel arrangements, making lodging arrangements, and scheduling conference and training room time for various training events.
Create Training Materials
Training assistants create written and visual training materials used to guide trainees.
Clerical Duties
Training assistants perform office clerical duties such as organizing digital and paper files as well as copying and scanning documents.
Design Training and Course Schedules
Training assistants create training course schedules and training timetables.
Write Promotional Materials
Training assistants write newsletters and other promotional materials to market available training programs and courses.
Greet Customers
Training assistants greet clients who come into the office and assist in answering incoming telephone calls.
Prepare Conference and Training Rooms
Training assistants straighten up and restock conference and training rooms, refilling supplies, and performing light custodial tasks as needed to keep these areas clean and well-organized.
Training Assistant Skills and Qualifications
Training assistants are professionals with excellent customer service skills who can juggle multiple tasks at once and manage many different projects and schedules at the same time. Employers looking for training assistants seek out individuals who display the following skills:
Marketing - Training assistants use social media and the internet to create marketing materials to promote various training courses, so having a marketing or sales background will help professionals excel in this career field
Communication Skills - Training assistants must have excellent written and verbal communication skills to produce training materials, make bookings, and schedule events with vendors
Organization Skills - Because training assistants must juggle many different tasks and maintain training schedules, professionals pursuing this path must have great organization skills and the ability to work within tight deadlines
Data Entry - Training assistants enter digital information into office computer systems, which means that anyone seeking this job must have experience with data entry
Interpersonal Skills - Employers look for training assistants with strong interpersonal skills because they often coordinate with customers, trainees, and supervisors. Applicants who have a background in customer service will make great candidates for this job
Tools of the Trade
Along with standard office equipment and tools, training assistants are adept at using:
Social Media Platforms – (Twitter, Instagram, Facebook)
Graphic Design Tools – (Adobe Applications, such as Photoshop, Acrobat, and InDesign)
Desktop Applications – (Microsoft Office Suite)
Training Assistant Education and Training
Employers look for training assistants who have a high school diploma or GED. Many employers seek training assistants who also have an associate or bachelor's degree in education, business, social sciences, or a related field of study. However, having relevant work experience can substitute for education. Work history in event planning, advertising, or office management can make training assistant candidates highly desirable to employers even without formal schooling.
Newly-hired training assistants usually receive a brief, on-the-job training period in which lead trainers or office managers closely supervise as they become familiar with office policies and staffers.
Training Assistant Salary and Outlook
The Bureau of Labor Statistics reports that "Secretaries and Administrative Assistants," who perform many tasks similar to those of training assistants, earned a median salary of $37,230 annually in 2016, which equates to $17.90 per hour. There were almost 4 million jobs available for secretaries and administrative assistants of all types in 2016, a number that will fall 5 percent by 2026. PayScale data shows that training assistants earn a median hourly income of $14.48.
Training assistants receive a basic benefits package that includes health, dental, and vision insurance. Additional benefits, such as education reimbursement and salary bonuses, are also routinely offered.
Create your own professional resume in just minutes.
Try our resume builder today
Build Your Resume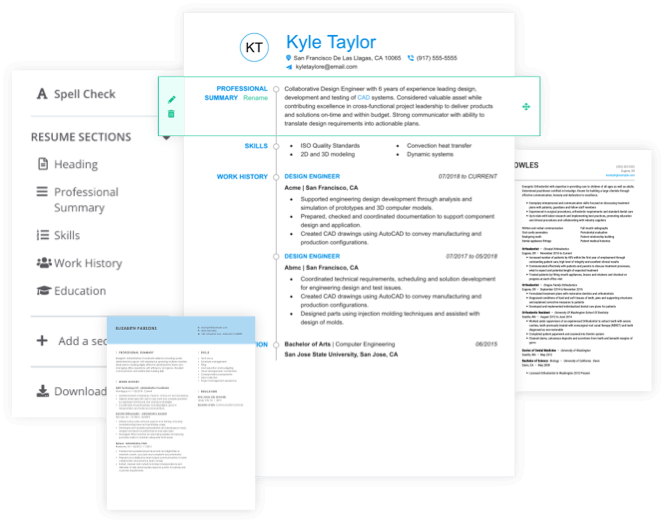 Helpful Resources
Discover tools, tips, and information for training assistants using these books and websites:
Training Assistant Resume Help
Explore these related job titles from our database of hundreds of thousands of expert-approved resume samples: