Featured in:
Production Technicians are responsible for assembling and testing manufactured goods before they are implemented for internal use or marketed to the general public. They ensure products are working exactly as intended, and are free of defects or others issues. Production Technicians usually work as part of a larger team, frequently interacting with manufacturing and Quality Assurance personnel.
Employment of Quality Control Inspectors, a job similar to Production Technicians, will remain flat through 2024, according to the Bureau of Labor Statistics.
Need cover letter guidance? Add a cover letter to your resume using our cover letter formats how-to guide and add value to your resume.
One extra step to impress a manager: A growing number of hiring professionals read cover letters to determine whether they'll interview a candidate or not. Use our cover letter templates to craft a complete application that lands you the interview.
Production Technician Duties and Responsibilities
To accomplish their primary goal of testing products or assemblies for functionality or quality, Production Technicians perform many tasks. We analyzed several job listings to identify these core Production Technician duties and responsibilities.
Build and Test Assemblies
Production Technicians perform equipment setup, operation, equipment adjustments and minor preventative maintenance tasks to meet all standards for safety, quality and efficiency. They run tests on all assemblies and equipment to test for safety and productivity before they are put into production.
Identify Problems and Suggest Improvements
If in testing assemblies and equipment the Production Technician identifies any problems, they must identify potential solutions and attempt to troubleshoot the issue using their technical knowledge. Problems could be mechanical errors, safety issues or in identified inefficiency.
Inspect and Test Finished Products
Production Technicians are responsible for maintaining quality standards by inspecting and testing finished products to ensure the conform with specifications and codes. They do this before full-scale production begins, and periodically thereafter.
Production Technician Skills
A successful Production Technician is a problem-solver and analytical thinker. They have exceptional attention to detail and a passion for producing quality, dependable work. In addition to these general skills and personality traits, employers are seeking Production Technician candidates with the following skills.
Core skills
: Based on job listings we looked at, employers want Production Technicians with these core skills. If you want to work as a Production Technician, focus on the following.
Good motor skills and the ability to do fine assembly
Ability to check for defects and identify and distinguish between colors
Experience in a start-up or pilot production environment
Strong written and verbal English communication skills
Ability to read and carefully follow instructions
Excellent attention to detail and good organization
Capable of working independently to a production schedule
Advanced skills
: While most employers did not require the following skills, multiple job listings included them as preferred. Add these to your Production Technician toolbox and broaden your career options.
A WorkKeys Silver Level ACT National Career Readiness Certificate (NCRC)
Forklift experience
Familiar with shipping documents, including bill of lading and packing slips
Basic Computer skills
Create your own professional resume in just minutes.
Try our resume builder today
Build Your Resume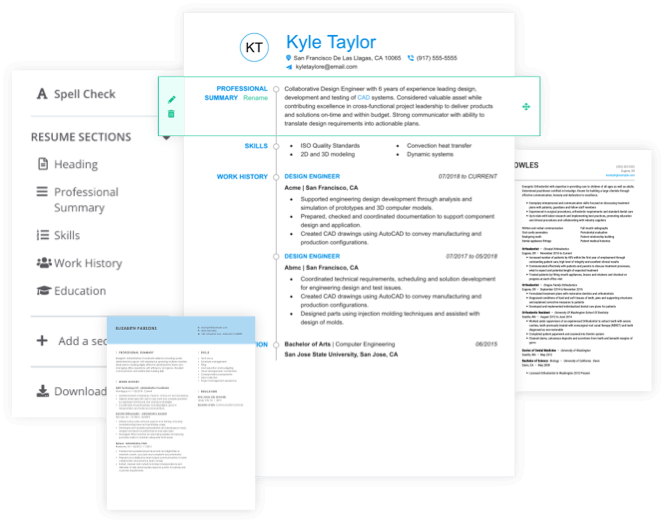 Production Technician Resources
We searched the Web to find the best industry resources to help you continue exploring a career as a Production Technician. From thought leaders to industry groups, this list is packed with opportunities to learn, connect and engage.
On the Web
Manufacturing Innovation Blog
This blog, aimed towards small and midsized manufacturers, covers industry topics such as green innovations.
Keep up todate with the latest for manufacturing and product development news from writers who are experts in the field.
This blog covers all of the important issues facing the manufacturing industry that a Production Technician will likely encounter.
Industry Groups
Find reports, news an excellent blog to stay clued in on the manufacturing industry.
Provides research, a blog and local opportunities to connect and get involved.
Production Technician Books
This invaluable book provides comprehensive insight into quality concepts and tools, statistical techniques, metrology and calibration procedures and protocols, inspection and test techniques, quality auditing and preventive and corrective action in the context of product/process/service improvement or in correcting problems.
A handy guide for Production Technicians, this book will enable them to fabricate products utilizing the most economical material/process combination.
A useful introductory text that overs the core skills that will make for a successful Production Technician level.
Production Technician Resume Help
Explore these related job titles from our database of hundreds of thousands of expert-approved resume samples: