Featured in:
Certified forklift operators use forklifts and other machinery to move items from one location to another, often in a warehouse setting. They work independently much of the time, and draw on their problem-solving, reading, and technical skills to interpret instructions and ensure items are assigned to the proper location. This is a physically demanding job that requires sitting and standing for extended periods, as well as significant physical exertion and exposure to extreme temperatures, loud noises, and hazards such as dirt, debris, and chemicals. Forklift operators typically work a standard 40-hour workweek and must pass background checks and drug screenings.
If you are having writers block, our resume examples can help. Choose from hundreds of job titles to find the right example for your needs.
One extra step to impress a manager: A growing number of hiring professionals read cover letters to determine whether they'll interview a candidate or not. Use our cover letter templates to craft a complete application that lands you the interview.
Certified Forklift Operator Duties and Responsibilities
A forklift operator's duties will vary based on the type of company they work for, and in some cases they may do more than just operate a forklift. However, based on listings we reviewed, we found several tasks common to most forklift operator jobs:
Maintain Work Areas and Equipment
Forklift operators regularly inspect all equipment to ensure it's working correctly and that it's clean and ready for use. They also inspect, clean, and straighten up work areas so that tools and equipment are easy to find and there are no potential hazards.
Sort Items
In addition to transporting materials, forklift operators often sort items first and determine where they belong. They identify which aisles or other locations within the store or warehouse specific items go, and then organize items according to their destination.
Assist Customers
At some facilities, certified forklift operators may interact directly with the public. At stores, they may retrieve items for customers, and at warehouses, they may transport items from storage to delivery trucks and assist delivery drivers with loading or unloading.
Ship Items
After they retrieve items, forklift operators may send them out for delivery, either using the company's delivery service or through third parties such as UPS.
Inspect Items
Any time forklift operators handle materials or items, they inspect them to ensure they're labeled correctly, that they're in the proper box, and that they're not broken or damaged in any way. This includes when they place boxes or pallets on storage shelves and when they retrieve them for delivery or display on the store floor.
Certified Forklift Operator Skills and Qualifications
Operating a forklift is a physical and mental job requiring stamina as well as technical savvy and analytical skills. Employers typically seek experienced forklift operators with the following qualities:
Physical strength – forklift operators routinely load, unload, and move pallets and other heavy materials weighing 50 pounds or more
Technical knowledge – in addition to forklifts, certified forklift operators may use a wide range of other machinery, equipment, and tools, which requires strong technical skills and knowledge of various types of equipment
Computer skills – after moving items, forklift operators may also update inventory records in the company's databases
Math skills – forklift operators often use units of measurement when counting items or determining how much inventory to move, and also frequently use basic math such as addition and subtraction
Leadership skills – they may also train new forklift operators or give instructions to other team members
Collaboration – while forklift operators work independently most of the time, they also report to supervisors and may work closely with other team members to complete tasks and ensure items are moved to the proper locations
Tools of the Trade
Certified forklift operators typically use the following tools and equipment on a daily basis:
Material moving machinery (forklifts)
Computer programs (inventory databases, spreadsheets)
Warehouse equipment (pallet jacks)
Certified Forklift Operator Education and Training
Any employee operating a forklift must have forklift operator certification. Workers can achieve this certification in a variety of ways, ranging from in-person, hands-on training to online courses and self-study. Some certified forklift operators learn on the job through workshops administered by the Occupational Safety and Health Administration (OSHA), the agency that requires forklift certification. Aside from this, most employers only require a high school diploma or GED, though some may prefer candidates with prior experience.
Certified Forklift Operator Salary and Outlook
Certified forklift operators, categorized as material moving machine operators by the Bureau of Labor Statistics (BLS), earn a median annual salary of $34,830 and a median hourly wage of $16.75. Annual salaries can reach more than $54,840 for those in the top 10 percent and $24,130 or less for those in the bottom 10 percent. The BLS expects employment opportunities in this field to increase 6 percent through 2026, which is about as fast as the average for other occupations.
Create your own professional resume in just minutes.
Try our resume builder today
Build Your Resume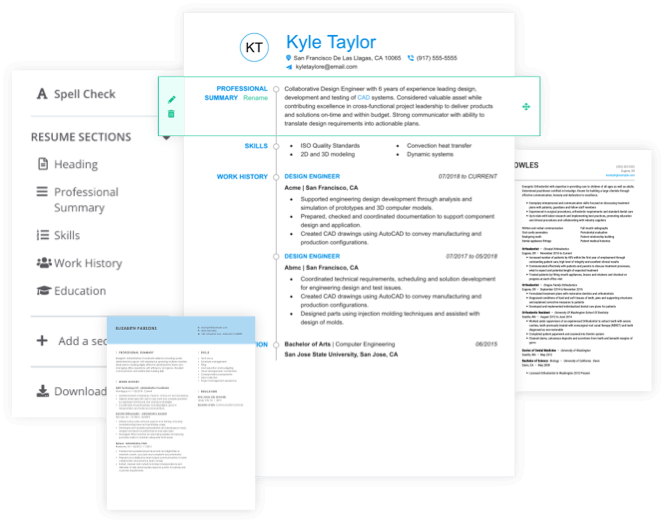 Helpful Resources
We've searched the web for the top resources to help you get started as a certified forklift operator. From websites to study guides, we've got everything you need to launch your career:
part of the US Department of Labor, this official safety agency oversees workplace safety, including regulations regarding forklift operation. Review workers' rights, standard safety procedures, and guidelines for operating a forklift at its website
this comprehensive guide is a full course that will prepare you for the forklift certification exam. Learn about OSHA standards, forklift inspection and operation, and more
after you pass your certification exam, find your dream job with this in-depth guide to preparing for forklift job interviews. Review hundreds of potential interview questions and learn the most effective responses for each